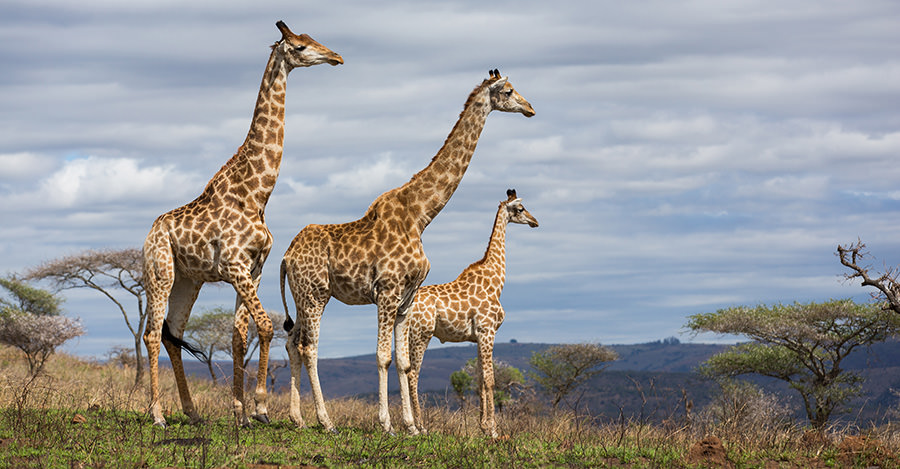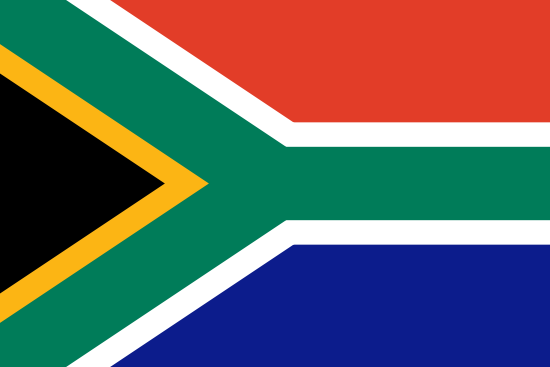 South Africa provides a diverse experience for travellers with a variety of landscapes and cultures.
There are nine official ethnic groups in South Africa. The largest communities include people with European, Asian and multiracial descent.
Due to this large number of different ethnicities, there are 11 official languages. This is the most official languages of any country in the world. There are also many different religions practiced throughout the country.
South Africa hold three major capital cities including Cape Town, Pretoria, and Bloemfontein.
Do I Need Vaccines for South Africa?
Yes, some vaccines are recommended or required for South Africa. The PHAC and WHO recommend the following vaccines for South Africa: typhoid, hepatitis A, hepatitis B, cholera, yellow fever, rabies, and influenza.
---
Many of the countries surrounding South Africa require proof of yellow fever vaccination for entry. Consult with a travel health specialist to learn if you will need the vaccine.
Malaria is present in some regions of South Africa. Use mosquito repellents, netting and antimalarials if you are travelling to these areas.
Medical facilities are common and in good condition in urban areas and near game parks. But, facilities are limited in rural areas. Most facilities only accept cash payments before a procedure is done. Medicare does not cover these expenses.
Visit our vaccinations page to learn more. Travel safely with Passport Health and schedule your appointment today by calling or book online now.
Do I Need a Visa or Passport for South Africa?
For all tourist and business stays under 90 days, Canadian citizens do not need a visa to enter South Africa. If you are going to require a visa, you will be required to attend an interview in person with valid documents and may be subjected to a biometric scan. This can be done at either the High Commission or Consulate-General for South Africa.
Is A …
A South Africa Entry Requirement?

Passport
Yes
Passport Validity
At least 30 days
Blank Passport Pages
Two pages per entry stamp
Visa
No
Vaccinations
Recommended
Sources: Canadian Travel and Tourism and South Africa Embassy
If travelling from a country that has yellow fever, you must have proof of immunization.
Visit the Canadian Travel and Tourism website for more information on entry and exit requirements.
What is the Climate Like in South Africa?
Due to its size, the climate of South Africa is different depending on the region.
The Southwestern corner of South Africa has a Mediterranean climate.
The interior of South Africa has a temperate climate.
The Northeastern part of South Africa has a subtropical climate.
A small part of the northwest has a desert climate.
Although there is a range of different climates in South Africa, temperatures stay in the mid-30's in summer and around zero in winter.
The majority of the country experiences warm days and cool nights. There is a rainy season from November to March.
How Safe is South Africa?
Stay away from strikes and political demonstrations for they may often turn violent.
You should be extremely cautious of petty crime including theft and muggings in central business districts, especially at night.
If you are going to a game park in South Africa, do not leave your vehicle out of risk of being attacked by wild animals.
Do not swim alone or at isolated beaches, for riptides can be sudden and dangerous. Be mindful of sharks.
Wine in South Africa
Although many tourists come to South Africa to experience safaris and wildlife, South African wineries are not to be missed.
The best area to experience the wine culture of South Africa is called the Boland.
Towns in this area include Paarl, Stellenbosch, Franschhoek, Wellington and Tulbagh. Among these towns, some of the most popular wineries to visit include KWV, Diemersfontein Wine Farm, and Spier.
The best time of year to visit the Boland region is during April. During this time, wildflowers bloom on the mountainsides.
This area is also perfect for photographers and nature-lovers for its picturesque views.
What Should I Take To South Africa?
Here are some essential items to consider for your trip to South Africa:
Bug Spray — Although the risk of malaria is relatively low, it is a wise idea to bring insect repellent.


Sunscreen and Hat — The sun can get hot, especially in the summer months. Protect your skin.


Light-Colored and Lightweight Clothing — Light clothing wards off wild animals such as mosquitoes.


Fleece or Jacket for the Night-Time – Although it may be hot during the day, South Africa can reach below freezing at night.
Canadian Embassy in South Africa
Canadian consular services can help travellers with many issues they may face including passport services. Once in South Africa, the information for the Canadian Embassy is:
Canadian Embassy in Johannesburg
1103 Arcadia Street, Hatfield,
Pretoria, 0083, South Africa
Tel.: 27 (12) 422-3000
If you have any questions about travelling to South Africa or are wondering what shots you may need for your trip, schedule an appointment with your local Passport Health travel medicine clinic. Call us at or book online now and protect yourself today.