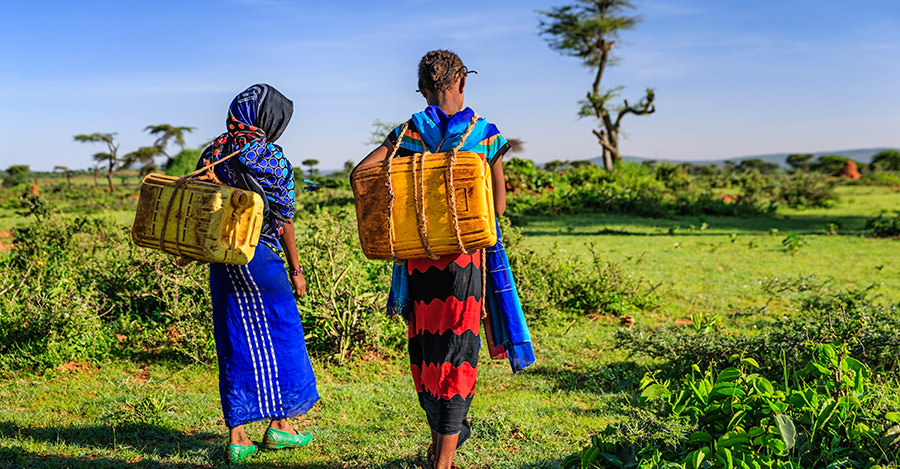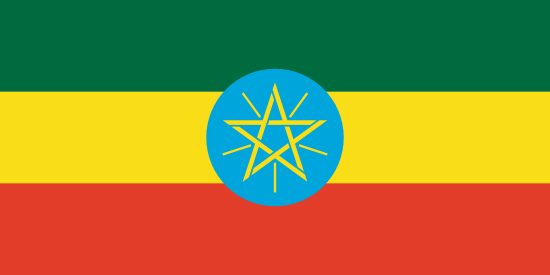 What Vaccines Do I Need for Ethiopia?
Do I Need a Visa for Ethiopia?
What Is the Climate Like in Ethiopia?
Is Ethiopia Safe?
Crocodiles at Lake Chomo
What Should I Pack for Ethiopia?
Canadian Embassy in Ethiopia
Said to be one of the oldest nations in the world, Ethiopia has a lot to offer those visiting its borders. The country has stunning landscapes with varying terrain and history going to prehistoric times.
Enjoy rafting on the Omo River, see the enormous crocodiles in Lake Chomo, or hike to historic churches. These gorgeous sites offer unique experiences that you can only get in Ethiopia.
Enjoy the hub of city life in Addis Ababa. Sit in the plaza and sip some coffee while taking in the culture and hospitality of the country.
What Vaccines Do I Need for Ethiopia?
Yes, some vaccines are recommended or required for Ethiopia. The PHAC and WHO recommend the following vaccines for Ethiopia: typhoid, hepatitis A, hepatitis B, cholera, yellow fever, rabies, meningitis, and influenza.
---
Ethiopia sits in the meningitis belt. This region of Africa is known for it's meningitis transmission from December through June. Make sure you are vaccinated against all forms of meningitis before your trip.
Mosquito-borne diseases like malaria and dengue are in Ethiopia. Make sure you're protected with antimalarials, repellents and netting. A travel health specialist will help you determine what protection is right for you.
Visit our vaccinations page to learn more. Travel safely with Passport Health and schedule your appointment today by calling or book online now.
Do I Need a Visa for Ethiopia?
A visa is required in order to visit Ethiopia. The government of Ethiopia sells visas on arrival for those who will be in the country less than 12 hours and to tourists. Only citizens of several different countries, including Canada, may receive a visa upon arrival at Bole International Airport.
Is A …
An Ethiopia Entry Requirement?

Passport
Yes
Passport Validity
At least six months validity
Blank Passport Pages
One page minimum for entry stamp
Visa
Yes
Vaccinations
Polio vaccine is recommended
Sources: Embassy of Ethiopia and Canadian Travel and Tourism
Proof of yellow fever and polio vaccination may be required at entry.
Visit the Canadian Travel and Tourism website for more information on entry and exit requirements.
What Is the Climate Like in Ethiopia?
Ethiopia's main climate is tropical monsoon. Weather will vary depending on the region. Here are 3 of the major cities and what you can expect when you travel:
Addis Ababa – The capital of Ethiopia is on the foothills of Mount Entoto. With an elevation of around 7,874 feet, you can experience a pleasant climate year round. Expect average temperatures in the high-teens to low-20's. The main wet season is from June to September with higher temperatures.


Mekele – This city is located in the Tigrayan Highlands in the north of the country. The warmest it gets is mid-20's and the coolest is in the teens. Be cautious of travelling during the wet months. Many roads can be inaccessible due to flooding.


Adama – Also known as Nazret or Nazareth, this city is a major weekend destination located near Addis. With a similar elevation of Addis Ababa, the climate is about the same.
Most of the major cities in Ethiopia have a similar elevation to Addis Ababa. If you're travelling to lower regions, the climate can be hotter and drier depending on the time you travel.
Be sure to take this into account when packing your bags.
Is Ethiopia Safe?
Ethiopia has had some terrorist attacks over the last few years. Travellers should take extra precautions especially in the Oromia and Amhara regions.
Be cautious of areas with large gatherings. If you think a protest may be forming try to leave the area as a precaution.
Remain alert and cautious if travelling near bordering countries of Ethiopia. There is a high threat of landmines along the western border and tensions are high due to ethnic conflicts.
Ethiopia has a low crime rate compared to other African countries. As with any major city, be wary of pick-pocketing and other theft that are common in Addis Ababa. Many of the crimes are petty but some violent robberies have been known to occur.
Stay alert, take your surroundings into consideration, plan your trips ahead of time, and make sure you have everything you need.
Crocodiles at Lake Chomo
Lake Chomo is home to scores of crocodiles lounging around in the sun. If you're lucky you'll see other natural wildlife such as hippos and shore birds.
If you're looking for a great way to be up close and personal with wildlife, you're able to take a boat tour around the lake. The Rift Valley Boat Service Association is in control of making these trips. It's best to visit early morning to mid-afternoon to see the crocodiles. The boat ride may only take about half an hour, but the whole trip could take longer. Allow two or more hours for the trip and plan accordingly.
What Should I Pack for Ethiopia?
What you need to take to Ethiopia will depend on when you are travelling. Make sure you bring these items with you:
Rain Gear – If you're visiting during the wet season bring protective gear against the rain. Consider brining waterproof shoes. They can help so you don't need to pack extra socks in your day bag.


Comfortable Hiking Shoes – A lot of Ethiopia's wonders involve varying terrain and activities like hiking or climbing. Pack shoes you've already broken in and are comfortable wearing for long periods of time.


Lightweight Jacket – With varying elevation you may find yourself needing to layer. Higher elevations have a different climate. Ne sure to have a decent jacket you don't mind carrying around for when it gets warmer.
Canadian Embassy in Ethiopia
The Embassy of Canada in Addis Ababa serves Canadians as well as other citizens for a various number of issues. The embassy also serves those who are visiting the country of Djibouti.
Embassy of Canada to Ethiopia
Old Airport Area, Nefas Silk Lafto Sub City
Kebele 04, House No. 122
Addis Ababa, Ethiopia
Telephone: +251 11 317 00 00
Ready to start your next journey? Call us at or book online now!