Typhoid, hepatitis A and cholera are some of the most commonly needed vaccinations. Travellers of all types to almost any country will need at least one of these vaccinations. Make sure you're protected before your trip.
Found throughout South America and parts of Africa, yellow fever can be fatal. Many countries require proof of vaccination for entry including Brazil and much of Africa. All Passport Health travel clinics are Registered Yellow Fever Centres with PHAC and provide the vaccine and documentation for entry.
The protection you need differs depending on where you're going and your health background. Passport Health provides specialist vaccines such as Japanese encephalitis and rabies to ensure your safety abroad. But we also bring regular immunizations such as hepatitis A / B combination vaccine, TDaP and MMR to keep you safe at home.
Passport Health is now offering COVID-19 testing and Fit-To-Fly travel health forms.
Details & Directions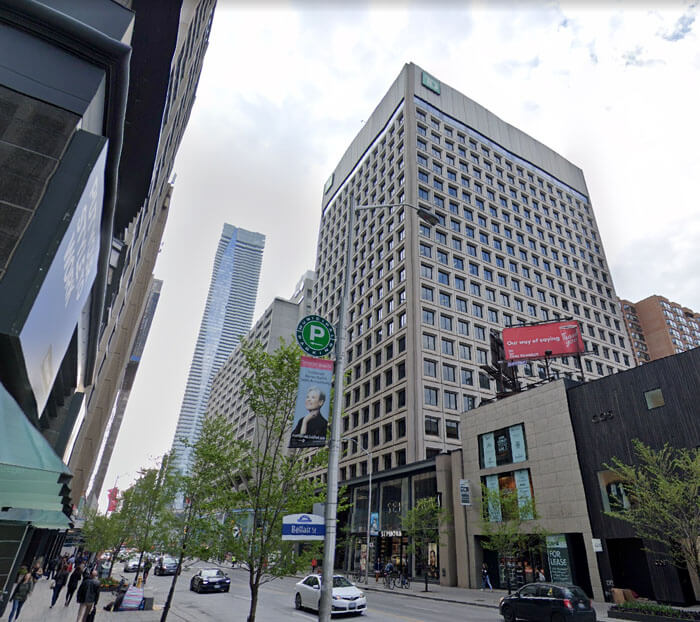 Passport Health Yorkville is located in the heart of the Bay-Yorkville neighborhood on 77 Bloor Street West, Suite 1411.
Schedule an appointment today by booking online or calling .
Customer Reviews
"

Good service

"

"I received a excellent service from the nurse today. She was ready with the information I needed for my trip, answered all the questions I had. Excellent Job Sarah."
"

Fantastic & Knowledgable Staff

"

"The staff was incredibly polite, helpful, and incredibly knowledgeable. I felt I was thoroughly taken through all of the vaccine options and left feeling I learned a lot and well taken care of."
"

good experience!

"

"My experience at Passport Health was efficient and informative. The clinician was very friendly, professional, and gave me all the information I needed."
"

Great staff, great clinic. It was easy, fast, and very informative.

"

"The nurse was super friendly, knowledgeable, and very professional. Overall, it was a painless experience, including the shots :)"
"

Best experience

"

"Could not have asked for a better experience! The nurse was prepared for the appointment and extremely pleasant. Highly recommend!"
"

Efficient and pleasant experience

"

"My husband and I were very impressed with the quick, efficient and personable service given to us by the nurse at the clinic. Thank you."