Required to enter many countries and highly recommended for others, yellow fever vaccination is available at Passport Health locations throughout Canada.
Passport Health is now offering COVID-19 testing and Fit-To-Fly travel health forms.
Details & Directions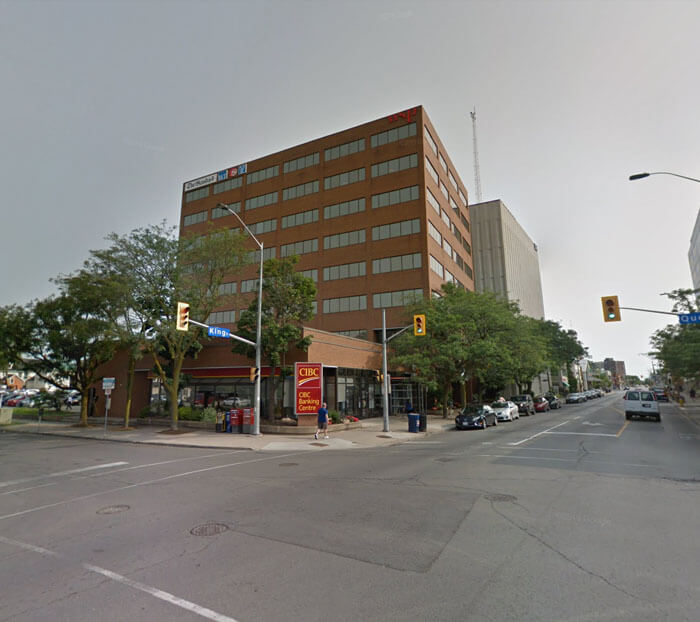 Passport Health St Catharines is located in the CIBC building on the second floor, at the corner of King and Queen Streets. Just 5 minutes away from the bus terminal on Carlisle St.
Call or book online now to schedule your appointment.
Customer Reviews
"

Thank you!

"

"I was impressed by how knowledgeable and helpful she was. I asked questions and was given answers that made sense to me. She was patient and sensitive to my needs. Great experience and much appreciated!! I would go back again."
"

Great Experience today

"

"We loved Erin . She was professional, approachable and extremely knowledgeable. She took her time explaining everything to us. Wonderful!"
"

Thorough review

"

"We had an excellent visit with Erin. She was very thorough in her research for all the countries on our upcoming cruise. I would recommend this service to all travellers."
"

Good quality service

"

"Nurse provided me with an abundance of information and advisement that matched my own prior to my appointment. Very nice and accommodating service – extremely informative if you have not done research prior, if you have it is very affirmative."