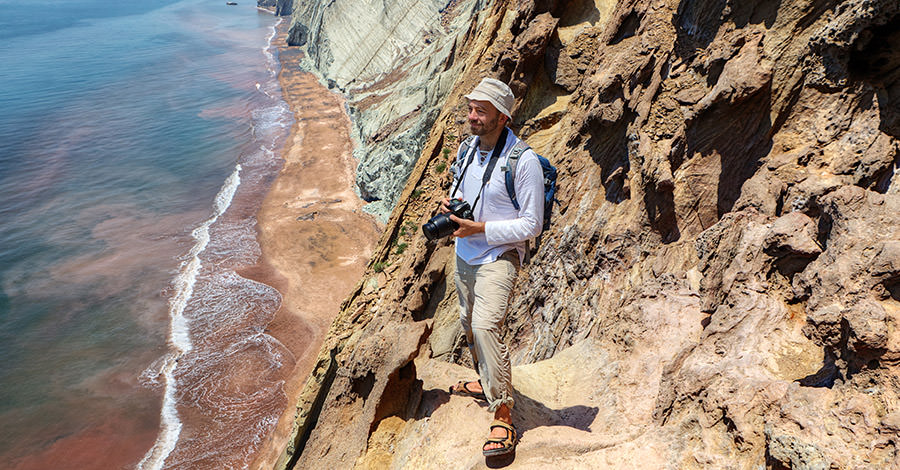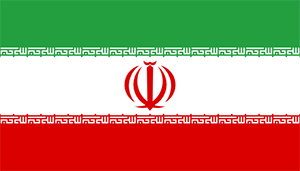 Do I Need Vaccines for Iran?
Do I Need a Visa to Travel to Iran?
What is the Climate Like in Iran?
How Safe is Iran?
Shopping at the Tabriz Historic Bazaar Complex
What Should I Pack for Iran?
Canadian Embassy in Iran
Iran is the home to the ancient Persian Empire and a strong history dating back to 3200 BC. This means travellers are able to bask in the rich culture and history of thousands of years of tradition and architecture.
When in Iran, consider your safety. Remember that there is no actual Canadian Embassy in the country as Iran and the U.S. have no direct diplomatic relations.
Do I Need Vaccines for Iran?
Yes, some vaccines are recommended or required for Iran. The PHAC and WHO recommend the following vaccines for Iran: typhoid, hepatitis A, hepatitis B, rabies, polio, and influenza.
---
Polio is found in some regions of Iran. Make sure you have been vaccinated before travelling.
Mosquito-borne diseases like malaria and dengue are also present. Make sure to bring repellents and mosquito netting. Antimalarials may be recommended based on the specifics of your trip.
Visit our vaccinations page to learn more. Travel safely with Passport Health and schedule your appointment today by calling or book online now.
Do I Need a Visa to Travel to Iran?
A passport which is valid for 6 months from the expected date of departure is required to enter the country. Canadians must possess a visa for all business, tourism, pilgrimage, press, and transit purposes. A business visa which is valid for 72 hours may be received at any port of entry. The host company is required to contact the Passport and Visa Department of the Iranian Ministry of Foreign Affairs prior to your arrival to complete all necessary paperwork. Any business disputes may result in your passport being confiscated.
Is A …
An Iran Entry Requirement?

Passport
Yes
Passport Validity
Minimum 6 months validity
Blank Passport Pages
One page for entry stamp
Tourist Visa
Yes (except for Kish Island)
Vaccinations
Recommended
Sources: Iranian Interests Section of the Embassy of Pakistan and Canadian Travel and Tourism
Visit the Canadian Travel and Tourism website for more information on entry and exit requirements.
What is the Climate Like in Iran?
Iran is a dry and hot country. But, its climate can vary depending on the geographical location and season.
Winters are cool to very cold with January being the coldest month. In the northwest, winters are the worst, though they are evened out with temperate summers. The further south you go, the more hot and humid it gets, with short, cool winters, and very strong summers. July is particularly hot.
Summers are not very wet in most of the country. Part of the Caspian coast has rainfall all year round, but especially from the end of summer to mid-winter. Be aware that strong storms can sometimes occur, which can lead to flooding and erosion. Iran gets lots of sunshine during summers.
Autumn and spring are usually mild passing seasons in Iran no matter which area you travel to.
How Safe is Iran?
While Iran is a very developed country, there are still some safety concerns. Severe earthquakes are not uncommon in Iran and terrorism is a threat. Make sure to plan for these potential hazards.
Iran has a high traffic-accident mortality rate. Drivers do not make way for pedestrians and streets are not regulated. Avoid driving yourself and be careful on the streets.
Petty theft and pickpocketing do occur in populous areas of Iran. Make sure to be aware of your surroundings and leave valuables in a safe place. False police officers robbing tourists has been reported in Iran. Ask for an officer's identity card if stopped.
Shopping at the Tabriz Historic Bazaar Complex
The Tabriz Historic Bazaar presents a great opportunity to learn more about culture and architecture. Tabriz was at one point the capital city of the Safavid kingdom from the 1200's to the 1500's. The complex is made up of connected buildings of red brick, with towering domed skylights.
If you are looking for unique Iranian items to take home or just some food for lunch, the Bazaar is a wise choice. Shoppers can find everything from spices, natural perfumes, and herbal remedies. Most famously sold are the genuine hand-woven Persian rugs and carpets. You can watch them being made in different styles, sizes, and even knot density.
What Should I Pack for Iran?
Think ahead on what to pack by perusing these suggestions:
Appropriate Items for the Weather – Iran can be often be quite hot during the summer or very cold in the winter. Be sure to pack accordingly for the time of year and the activities you wish to do. Consider items such as sunscreen, sandals, and airy clothing especially.


Covering Clothing – People in Iran, particularly women, must follow the government's dress code. Research into these regulations and pack accordingly.


Bug Repellant – With the possibility of malaria and dengue fever in Iran it is important to bring repellents.


Copies of Travel Documents – In case of lost luggage or theft, bringing copies of important documents is a must.
Canadian Embassy in Iran
Canadian consular services can help travellers with many issues they may face including passport services. While there is no embassy in Iran, the Canadian embassy in Turkey serves the area:
Embassy of Canada to Turkey
Cinnah Caddesi no: 58
06690, Cankaya
Ankara, Turkey
Tel.: +90 (312) 409 27 00
Be aware that Iranian citizens may be prevented from going to the embassy for help.
Stay safe abroad with Passport Health. Call or book online now and start travelling safely today!