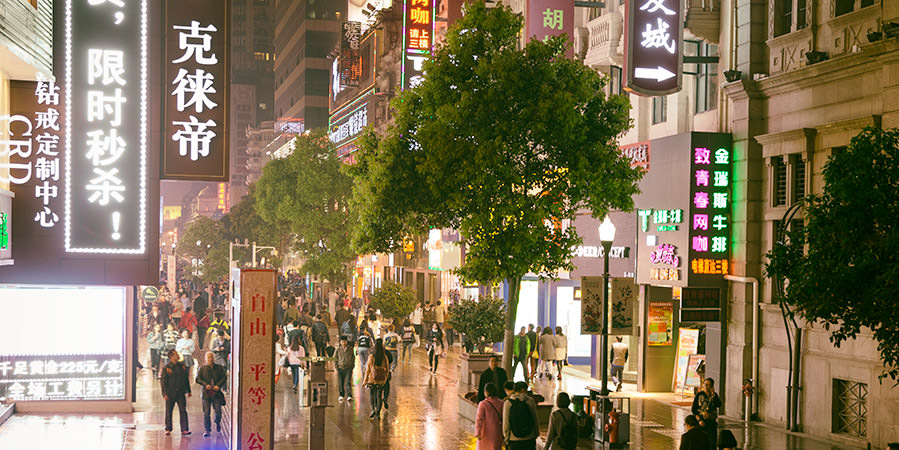 Coronavirus: Symptoms, Prevention and More
What Is a Coronavirus?
A coronavirus is a type of virus named for the crown-like spikes on its surface. There are seven known coronaviruses that can infect humans including:
Learn more about coronaviruses
Common symptoms include runny nose, cough and fever. But, more severe strains, like those above, can cause pneumonia or more serious symptoms. See our symptoms section below for more information.
Recent Coronavirus Outbreaks
Several notable coronavirus outbreaks have taken place in the last 20 years. These include:
SARS-CoV – First reported in February 2003, SARS spread to over 20 countries before it was contained. No cases have been reported since 2004.
MERS-CoV – Primarily found in the Middle East, especially around the Arabian Peninsula, MERS was first identified in 2012. Since then, isolated travel-related cases have been reported globally, including in the United States and Canada. Transmission is generally associated with contact with animals, especially camels.
2019 Novel Coronavirus – Found in Wuhan, Hubei Province in China, this virus has infected over 400 people in a relatively short period of time. Cases have been identified in South Korea, Japan, Thailand and the United States. So far, fatalities have been fairly low. This section will be updated as the situation develops.
Is There a Coronavirus Vaccine?
There is no coronavirus vaccine, yet. Multiple studies are underway for coronavirus vaccines. Similar to immunizations against Ebola and Zika, it will take time to develop. Avoiding close contact with people who are sick and regular hand washing are currently the best forms of prevention. See our prevention section below to learn more.
How Do Coronaviruses Spread?
Human coronaviruses spread similarly to the flu. Transmission is most common in the fall or winter, but can happen in any time of year. Infection usually occurs through:
Should I Be Worried About a Coronavirus?
Air by coughing or sneezing
Close personal contact, like shaking hands
Touching an object with the virus on it and then touching eyes, nose or mouth before washing hands
In rare cases, fecal contamination
Young children are most likely to get infected. The viruses pose an added threat to young children, seniors and the immunocompromised.
What Are the Symptoms of a Coronavirus?
Symptoms of coronaviruses can vary slightly from strain to strain. But, generally common symptoms include: fever, dry cough, mild breathing difficulties, gastrointestinal issues, diarrhea and general body aches.
More severe symptoms can range from high fever and pneumonia to kidney failure and death. Severe symptoms are uncommon and account for a small percentage of overall cases.
Currently, most cases of coronavirus are linked to travel to a region where the virus is present.
How Is a Coronavirus Treated?
There is no coronavirus-specific treatment available at this time. Most people infected will recover on their own. But, there are some things used to reduce symptoms:
Pain relievers
Humidifiers (to help with sore throat and cough)
Staying hydrated
Resting at home
More severe symptoms, like pneumonia, may require more specialized care. If you believe you have symptoms of a coronavirus, contact a healthcare professional such as a primary care physician.
Where are Coronaviruses Found?
The two major active forms of human coronavirus (MERS and Wuhan Virus) are found in the Middle East and parts of East Asia. Some limited cases have spread to other countries. Cases of MERS were previously detected in the United Kingdom and South Korea, despite it being a predominately Middle Eastern virus.
A few cases of Wuhan virus have been reported outside East Asia. Healthcare bodies in the United States, Canada and other regions are taking precautions to avoid continued spread of the virus.
What Should I Do If I'm Traveling to a Region with Coronavirus?
There are not currently any travel restrictions in place for regions where coronaviruses are present. But, the CDC has made several recommendations for travelers to these areas:
Avoid contact with sick individuals
Avoid animals, animal markets and uncooked animal products
Wash hands regularly with soap and water, use hand sanitizers as well
Older individuals or the immunocompromised should consult a healthcare provider before traveling to a region with coronavirus.
Multiple countries have put health screening checkpoints in place to see if individuals traveling from affected regions may be infected.
How Can I Prevent Coronavirus Infection at Home?
Limited coronavirus cases have been reported outside of travelers. Treat a coronavirus as you would the flu, wash hands regularly, avoid sick individuals and if you feel ill, reach out to a healthcare provider.
If you will be traveling to a region with a coronavirus, consult with a travel health specialist at your local Passport Health for additional information and advice specific to your trip. Call or book your appointment online today.
On This Page:
What Is a Coronavirus?
Recent Coronavirus Outbreaks
Is There a Coronavirus Vaccine?
How Do Coronaviruses Spread?
What Are the Symptoms of a Coronavirus?
How Is a Coronavirus Treated?
Where are Coronaviruses Found?
What Should I Do If I'm Traveling to a Region with Coronavirus?
How Can I Prevent Coronavirus Infection at Home?