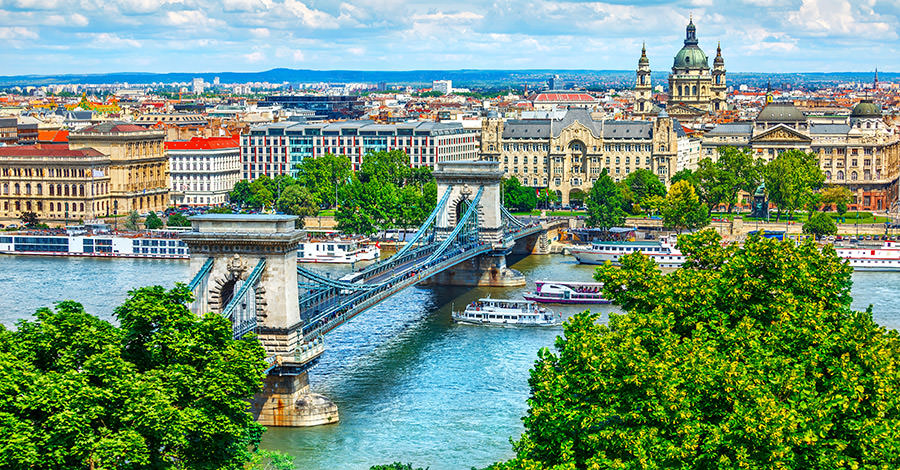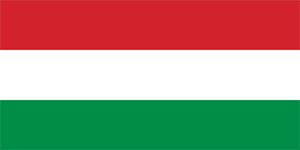 Do I Need Vaccines for Hungary?
Do I Need a Visa to Travel to Hungary?
What is the Climate Like in Hungary?
How Safe is Hungary?
Take a Cruise on the Blue Danube
What Should I Pack for Hungary?
Canadian Embassy in Hungary
As one of the oldest European countries, Hungary boasts tremendous history and culture. Its capital city, Budapest, features a unique split of sides, Buda and Pest, across the banks of the Danube.
Buda is more suburban, but still has beautiful medieval history. Pest has the urban angle with markets, riverside promenades and café houses. Both sides are combined in Budapest to make for one truly unique capital city.
Do I Need Vaccines for Hungary?
Yes, some vaccines are recommended or required for Hungary. The PHAC and WHO recommend the following vaccines for Hungary: hepatitis A, hepatitis B, rabies, and influenza.
---
Infections not commonly found in North America, like measles and pertussis are in Europe. While there is no active outbreak in Hungary, make sure you're protected before you go.
Visit our vaccinations page to learn more. Travel safely with Passport Health and schedule your appointment today by calling or book online now.
Do I Need a Visa to Travel to Hungary?
A passport which is valid for at least 3 months from the expected date of departure is required to enter the country. A tourist visa is not required for up to 90 days.
Is A …
A Hungary Entry Requirement?

Passport
Yes
Passport Validity
At least 6 months
Blank Passport Pages
One page per entry stamp
Visa
No
Vaccinations
May be required
Sources: Canadian Travel and Tourism and Embassy of Hungary
Visit the Canadian Travel and Tourism website for more information on entry and exit requirements.
What is the Climate Like in Hungary?
The climate in Hungary fluctuates between hot, mild and cold.
Summers can be quite hot, with July being the warmest month and temperatures rising as high as the low 30's Celsius. Rainfall is light, but well distributed throughout the year. Thunderstorms sometimes occur in the later parts of the day.
Winters can be very cold when the temperatures in the teens, with January being the coldest month. South Hungary is a little warmer. But, it experiences snowfall in the Winter along with the rest of the country. Due to Bora (cold, powerful northeasterly winds) winters are colder, especially in the mountains. The country can occasionally experience snowstorms.
How Safe is Hungary?
While Hungary is part of the European Union, it is still developing in many ways.
It is important to carry your passport with you at all times. Police may require you to show documentation to confirm your identity.
Be particularly careful on trains between Budapest and Vienna as there are regular reports of pick-pocketing on them. Foreigners have been drugged for robbery or sexual assault. Do not accept food or drink from anyone other than a server and keep your wits about you.
Remember not to walk alone at night and always keep your belongings secure. The Canadian Travel and Tourism recommends that travellers only use metered taxis. This helps avoid shaky arrangements with taxi drivers on an unmetered fare.
Take a Cruise on the Blue Danube
When in Hungary, many visitors take an opportunity to enjoy a cruise on Danube.
There are many cruises to take on the river, with a surprising variety of features. Each involves tours of Budapest at several times of day, and some include wine, beer, or cocktail tastings.
Many cruises are also partnered with other events. After attending your chosen feature you may take the optional corresponding cruise.
What Should I Pack for Hungary?
Think ahead on what to pack by considering these suggestions:
Appropriate Clothing – Hungary can be hot or cold depending on the time of year. Be sure to pack for the temperatures and tendencies of the specific areas you are travelling to. Consider items such as sunscreen and cool-weather gear like sweaters and coats.

Medical Supplies – It is always useful to have first aid kit items such as bandages and antibacterial wipes. Consider brining a traveller's diarrhea kit to help deal with any symptoms that may arise.


Travel Documents – In case of lost luggage or theft, bringing copies of important documents is a must.
Canadian Embassy in Hungary
Canadian consular services can help travellers with many issues they may face including passport services. Once in Hungary, the information for the Canadian Embassy is:
Embassy of Canada to Hungary, Slovenia and Bosnia and Herzegovina
Ganz utca 12-14, 1027
Budapest, Hungary
Phone: 36 (1) 392-3360
Stay safe abroad with Passport Health. Call or book online now and start travelling safely today!