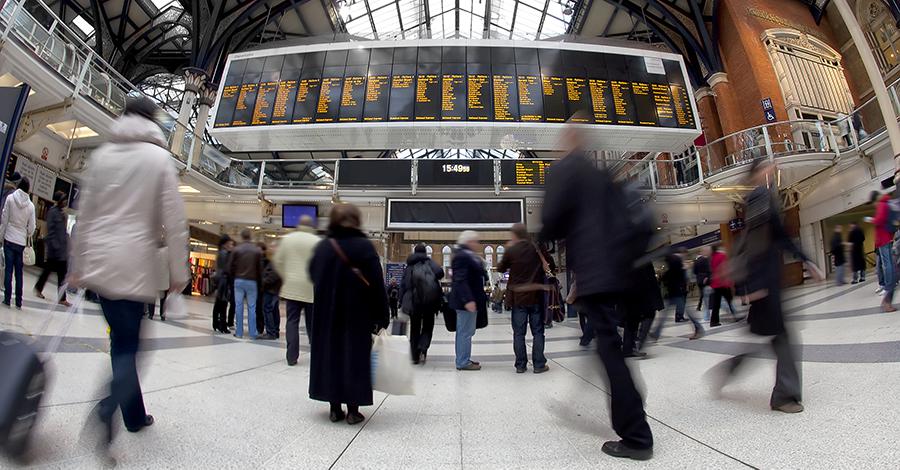 With 270+ travel clinics in North America, Passport Health is your local leading provider of travel vaccinations and medications. Prepare your health for travel, visit us before you go.
How is Tuberculosis (TB) Spread?
TB germs become airborne when a person with TB disease of the lungs or throat coughs, sneezes, speaks, or sings. These germs can stay in the air for several hours, depending on the environment. Persons who breathe in the air containing these TB germs can become infected.  Almost 1/3 of the world's population is infected with MTB and 9 million people will develop active TB disease every year.  TB kills an estimated 2-3 million people each year; that is one person every 15 seconds. The immense toll of TB on human life prompted the World Health Organization to declare tuberculosis a "global emergency" in 1993.
TB can remain in a dormant state for years without causing symptoms or spreading to others. However, if the immune system of a patient with dormant TB is weakened, the TB can become active and cause infection in the lungs or other parts of the body. Inactive tuberculosis may be treated with an antibiotic known as isoniazid (INH).  This treatment helps prevent the TB infection from becoming active.  If active TB is confirmed, it is usually successfully treated with a combination of INH and one or more of several drugs which include streptomycin, rifampin (Rifadin), pyrazinamide and ethambutol (Myambutol).
Drug-resistant TB has become more common in recent years and it is a very serious global public-health problem, especially in Africa, Southeast Asia, the countries of the former Soviet Union and in prison populations. Lack of detection of resistant strains, poor patient compliance and unavailable therapy are key reasons for the development of drug-resistant TB. HIV occurrence  has been responsible for an increased frequency of  TB.
Tuberculosis (TB) Symptoms
TB disease is caused by a bacterium called Mycobacterium tuberculosis. The bacteria usually attack the lungs, but TB bacteria can attack any part of the body such as the kidney, spine, and brain. If not treated properly, TB disease can be fatal.  The general symptoms of TB disease include feelings of sickness or weakness, weight loss, fever and night sweats. The symptoms of TB disease of the lungs also include coughing, chest pain, and the coughing up of blood.
Tests for Tuberculosis (TB)
TB Tuberculin Test
The tuberculosis skin test (also known as the tuberculin skin test or PPD skin test) is used to determine if someone has developed an immune response to the bacterium that causes tuberculosis (TB). The skin test is used most often, although a new test, known as the T-Spot TB Test is available. To perform the TB skin test, a small needle is used to insert Tuberculin under the skin's surface (intradermal). Tuberculin is the name given to extracts of Mycobacterium tuberculosis (MBT), M. bovis, or M. avium.
Whether a reaction to the tuberculin skin test is classified as positive depends on the size of the induration and the person's risk factors for TB.
An induration of 5 or more millimeters is a positive result for the following:
People with HIV infection
People who inject illicit drugs and whose HIV status is unknown
People who have close contact with people with infectious TB
People with chest radiograph findings suggestive of previous TB disease
An induration of 10 or more millimeters is  positive result for the following:
People with medical conditions that appear to increase the risk for TB (not HIV infection), such as diabetes
People born in areas of the world where TB is common
Low-income groups with poor access to health care
People who inject illicit drugs but who are known to be HIV negative
Children younger than 4 years old
People in other groups likely to be exposed to TB, as identified by local public health officials
People who live in residential facilities, like correctional facilities or nursing homes
An induration of 15 or more millimeters is considered a positive reaction for people with no risk factors for TB. In most cases, people who have a very small reaction or no reaction probably do not have TB infection. For people who may be exposed to Tuberculosis on the job (correctional facilities, staff of nursing homes and health care workers), the classification of the skin test reaction is based on
Risk of exposure to TB
Size of the induration
Employee's individual risk factors for TB
Hence, in facilities where the risk of exposure to TB is very low, 15 or more millimeters of induration could be considered a positive reaction for employees with no other risk factors for TB. In facilities where TB patients receive care, 10 or more millimeters of induration may be considered a positive reaction for employees with no other risk factors for TB.
Those who test positive for the tuberculin skin test will more than likely  have a positive reaction if they are skin-tested later in their lives.  This is true whether or not they received treatment.
Mantoux Test
The Mantoux test, also known as the Mantoux screening test is another name for the Tuberculin Sensitivity Test, Pirquet test, or PPD (Purified Protein Derivative) test.
QuantiFERON®-TB Gold In-Tube Test
The QuantiFERON®-TB Gold In-Tube Test is a new diagnostic test that measures T cells specific to Mycobacterium tuberculosis (MTB) antigens. Blood is drawn from the patient and sent to a lab to be analyzed. The test is more accurate than the TB skin test and is also more convenient since the patient does not have to come back for a reading. This saves time and money, particularly if the TB skin test produces a false positive or if a patient has had tuberculosis before–in which case the test would be positive and necessitate a chest radiograph.
The QuantiFERON®-TB Gold In-Tube Test can diagnose both latent TB infection and TB disease in humans and it is available at select Passport Health locations.
Where to get Tuberculosis Tests
Passport Health offers convenient appointments for the PPD test and walk-ins are available in some locations.  After the TB test is performed, you must return to Passport Health in 48-72 hours to have your reaction checked/read by a clinician (unless you receive the QuantiFERON®-TB Gold In-Tube Test). Passport Health has 270+ locations across North America. Please call for more information.
So, if you are asking yourself, "Do I need a PPD Test?" or "Where do I get the Tuberculosis Skin Test (PPD Test)?"schedule an appointment with your local Passport Health travel medicine clinic.