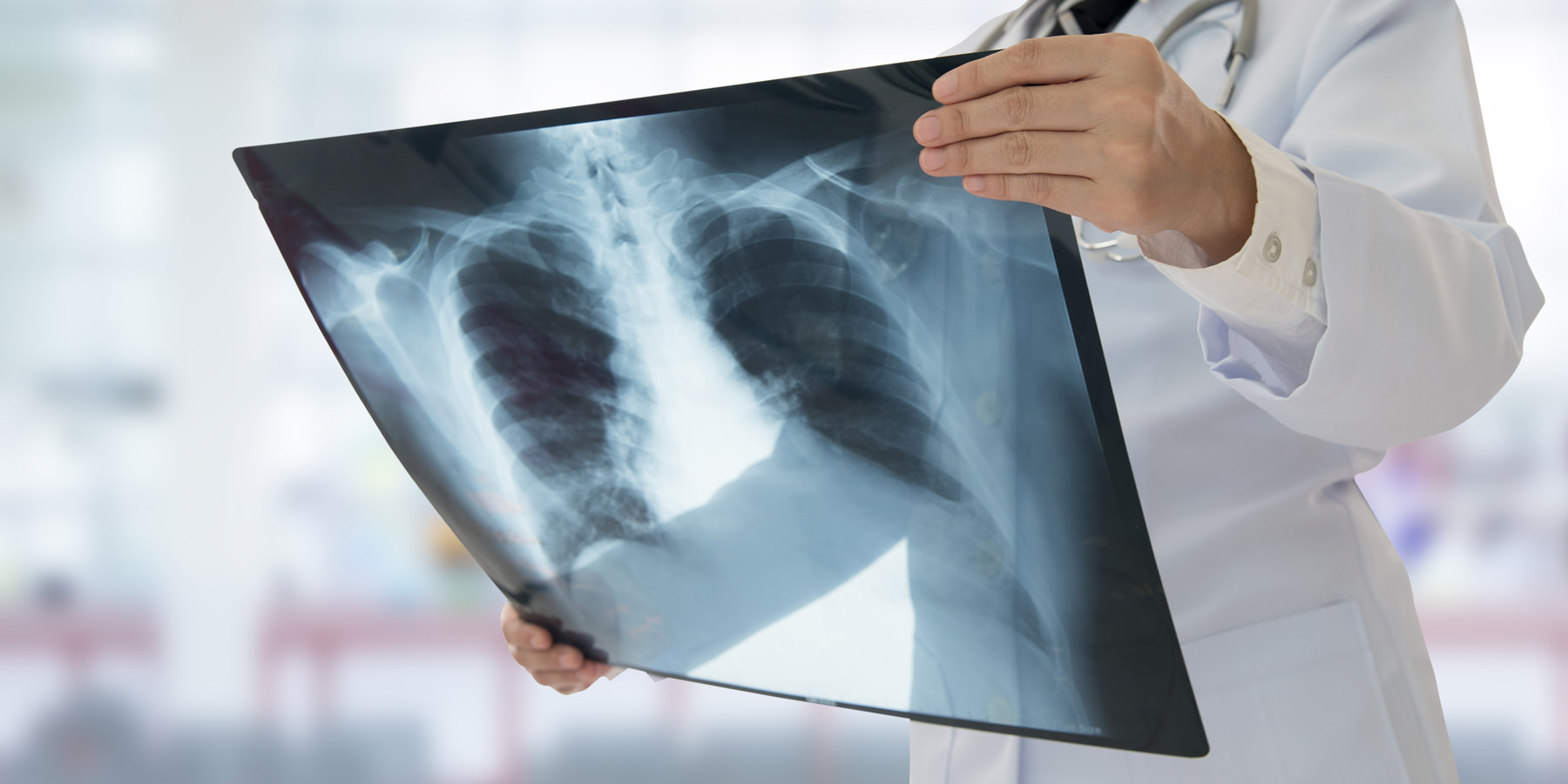 Tuberculosis Tests
What Is Tuberculosis?
Tuberculosis, or TB, is a bacteria infection of, usually, the lungs. Not all people infected with TB become sick. Some will have latent TB which can become active.
Signs of infection are a bad cough lasting three weeks or more, chest pain and coughing up blood or sputum. More serious symptoms include weakness, weight loss, chills and fever.
If the disease spreads to other parts of the body, more serious symptoms can develop.
How Does Tuberculosis Spread?
The TB bacteria is an airborne infection. It spreads when a person infected with the disease coughs, speaks or sings. People close by may breath in the bacteria and become infected.
Tuberculosis infection cannot occur through:
Shaking Hands
Sharing Food or Drink
Touching Beds or Toilet Seats
Sharing Toothbrushes
Kissing
Those with TB are most likely to spread the infection to people they spend time with regularly. This could be family, friends, coworkers or other close acquaintances.
Customer Reviews
Passport Health –

Tuberculosis Testing
Overall rating: 5 stars – 5 reviews
"

Amazing Staff!

"

"I went here for TB testing. The receptionist I spoke with over the phone and the nurse I met were both super nice and I didn't have to wait to be seen which was great. I would recommend coming here."
"

A Great Help

"

"This is a new clinic in Calgary Ab. This is a new location in the south east of Calgary.The nurse technicians where very professional and knowledgable. The service was quick so I can get my TB results within days and not having to wait 3 to 5 months for my test results so I can get employed fast."
"

Fast Service!

"

"Great service! Helped me out to get a TB test done for school on short notice."
"

Good Experience

"

"Really good and knowledgeable nurse. Her technique of administering my TB vaccine was flawless and it did not hurt a bit. Good experience."
"

Very professional!

"

"I used the clinic to get a TB test for school. Overall, the nurses were very professional, I never had to wait for my appointment, and everything ran smoothly."
Who Should Have a Tuberculosis Test and Why?
As-needed or regular TB testing can help keep higher risk groups health. It also provides peace of mind to those who may have been exposed.
If caught early, tuberculosis can be more easily treated and keep friends family and coworkers from contracting the disease.
Those at highest risk are:
People who spend time with someone who has TB
People from countries with TB
People traveling to countries with TB
People who work in a high risk setting like in healthcare
Other groups are at an increased risk of latent TB becoming an active infection.
Testing is not needed for individuals with a low risk of infection.
What Types of Tuberculosis Tests are Available?
There are two main types of tuberculosis testing, skin and blood.
TB Skin Test – A small amount of fluid is injected into the lower arm. A healthcare worker then looks for a reaction after 48 to 72 hours. A positive result may mean active or latent TB.
TB Blood Test – A healthcare provider draws blood from the person being tested. A laboratory analyzes it for markers of tuberculosis infection.
Both tests are highly effective and provide peace of mind to those who receive them.
How Is Tuberculosis Treated?
Treatment for tuberculosis can vary based on the type being treated. For both, treatment can take six to nine months and may require different medications at different times.
Four common anti-TB medications are:
Isoniazid
Rifampin
Ethambutol
Pyrazinamide
Multidrug-resistant tuberculosis is a risk in many parts of the world. TB type and resistance may lead to use of other medications designed for these strains. Speak with a healthcare professional to learn more.
Where Can I Get a Tuberculosis Test?
TB testing for individuals, travellers, groups and businesses are available through Passport Health. Call or book online now to make an appointment today!
On This Page:
What Is Tuberculosis?
How Does Tuberculosis Spread?
Who Should Have a Tuberculosis Test and Why?
What Types of Tuberculosis Tests are Available?
Who Should Receive a Tetanus, Diphtheria or Pertussis Vaccination?
How Is Tuberculosis Treated?
Where Can I Get a Tuberculosis Test?