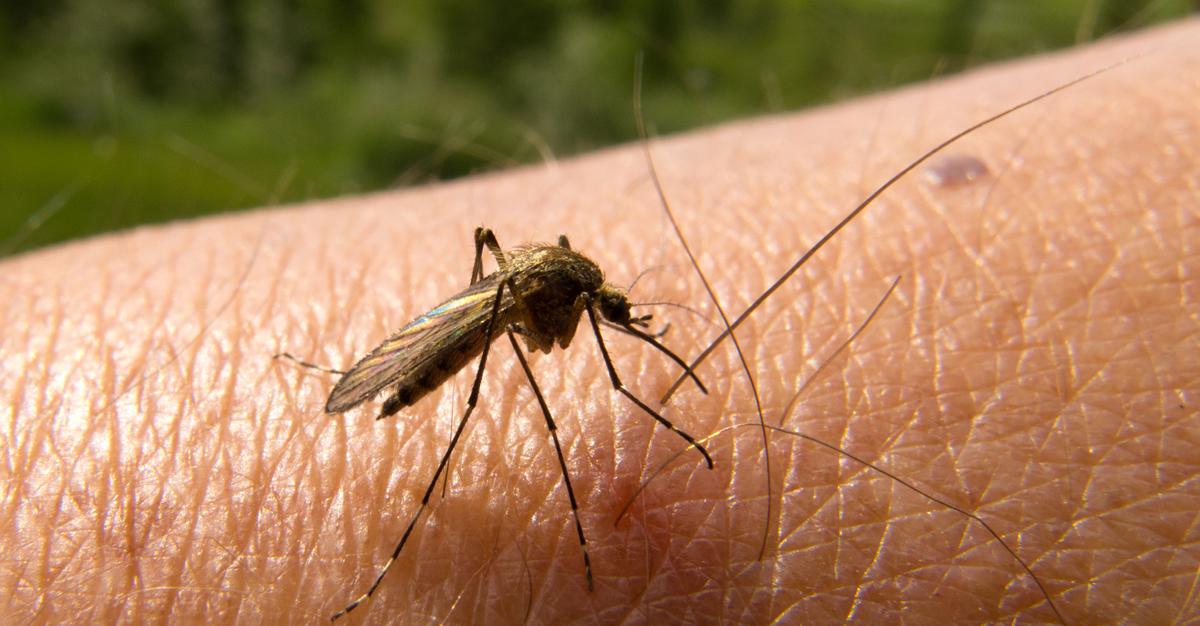 With 270+ travel clinics in North America, Passport Health is your local leading provider of travel vaccinations and medications. Prepare your health for travel, visit us before you go.
What Is Malaria?
Depending on your travel destination, a mosquito bite can be more than just a mild annoyance. Malaria is a disease spread to humans through the bite of an infected female mosquito. It is a serious disease in many parts of the world, and can be fatal if not treated. The disease itself is caused by one of five parasites in the Plasmodium family. Malaria cannot be passed person-to-person, nor is it transmitted through saliva or air.
It can take from one week to several months for a person to show the symptoms of Malaria. Symptoms resemble those of the flu, and include fever, sweats, chills, headache, muscle pain, nausea and vomiting, and diarrhea. In severe cases Malaria can lead to seizures, coma, kidney and respiratory failure, and shock.
There are a number of measures that can be taken to prevent Malaria. If you are affected by an infected bite, early identification can be key in ensuring you are completely cured.
What Are Antimalarials?
You should take precautionary measures during the planning stages of your trip as you can contract Malaria as soon as you enter an infection hotspot.
There is no vaccination that guarantees 100% protection against Malaria. Antimalarial medication can be taken on either a daily or weekly basis, depending on the drug recommended for you. Certain travel destinations are at risk of different strains of Malaria, a factor that will impact which medication you are prescribed.
The most common antimalarial medications recommended by the Public Health Agency of Canada (PHAC) are Chloroquine, Malarone, Mefloquine, and Doxycycline. Most travellers will have no or minor adverse reactions to the drugs, though antimalarials do have the potential to cause side effects. An appointment with your local Passport Health Travel Medicine Specialist can determine which antimalarial is best for you. To gauge your body's reaction to the medication, it is recommended you start treatment at least two weeks before departure.
Since antimalarials do not provide guaranteed protection against Malaria, it is recommended you continue taking the medication after departure from a hotspot area in order to kill lingering parasites.
Additional Ways to Prevent Malaria
In addition to antimalarials, the U.S. Centers for Disease Control and Prevention recommend several precautionary measures should be taken when travelling:
Stay in accommodation with screened windows or air conditioning
Ensure your hotel room is equipped with a mosquito net, or carry your own treated with Permethrin
Use a bug spray or cream with a minimum DEET content of 30%
Wear long sleeved clothing and loose pants that cover most of your body
The risk of Malaria transmission is highest at sunrise and sunset, particularly during rainy seasons. Being out during these periods carries increased risk of Malaria.
The PHAC recommends travellers seek advice from a travel health clinic six weeks before departure. To find out which precautionary measures may be the best fit for you, schedule a consultation appointment with your local Passport Health travel medicine clinic.
Where Is Malaria Present?
Malaria is found in more than 100 countries around the world, predominantly in Africa, Asia, and areas in South and Central America. Though less common, cases have also occurred in limited areas of the Middle East, Eastern Europe, and North Africa.
The PHAC has a detailed website outlining the level of Malaria risk in regions around the world and the recommended antimalarial regime for each.
Malaria After Your Trip
Care should be taken after you've returned from your destination of travel, since Malaria can lead to illness even following departure. Certain strands of the parasite can remain in hibernation for up to four years following transmission. It is recommended that travellers seek medical attention as soon as possible if a fever develops during a trip or the first year following return.
The Canadian Malarial Network has 13 centres located across Canada, and is the government-mandated supplier of intravenous artesunate and quinine, two treatments for severe Malaria.
To discuss the Malaria prevention steps that may be best for you, make an appointment with your Passport Health travel medicine clinic today.