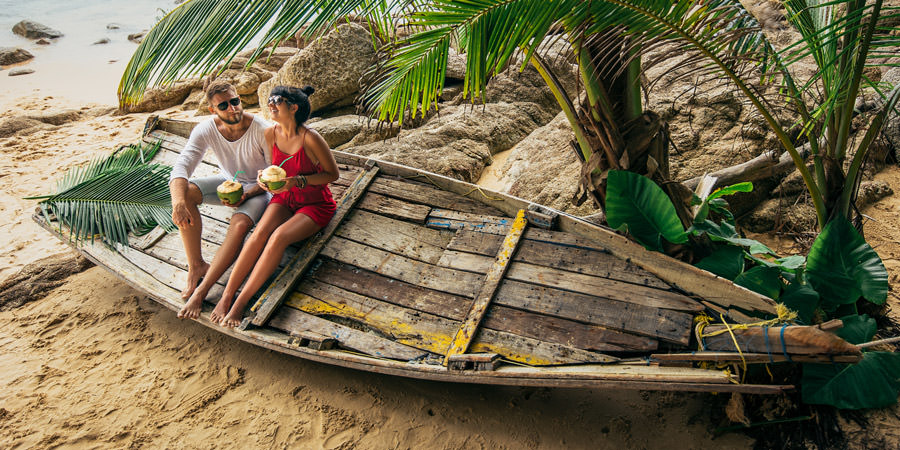 Malaria Prevention and Antimalarials for Travellers
What Is Malaria?
Malaria is a mosquito-borne disease caused by parasites. Left untreated, it can lead to death. Over 500 cases are diagnosed in Canada every year. The vast majority of these cases are among travellers returning from countries with the disease.
Globally, more than 215 million cases are reported each year with more than 400,000 deaths. Malaria is one of the most deadly infections in the history of the world.
What Are Antimalarials?
Antimalarials, or malaria pills, prevent the malaria parasite from taking root in the body. Unlike a vaccination, antimalarials must be taken on a regular basis.
A wide variety of antimalarial medications are available. Due to drug resistance and differences in malaria strains, a travel health specialist can help you identify the best medication for your trip.
Be sure to visit with a Passport Health travel specialist at least four to six weeks before travel.
Who Should Use Antimalarials?
Anyone travelling to a region with malaria should consider antimalarial medication. Even if you were born in a country with malaria and since moved to Canada, consult with a travel health specialist on need.
But, not every antimalarial is suited to everyone. A specialist can help you determine which malaria medication is right for you and your trip.
Call or book online now to learn more or receive antimalarial medication.
Customer Reviews
Passport Health –

Malaria Prevention
Overall rating: 5 stars – 10 reviews
"

Courageous Nurse

"

"The admissions process was smooth. With the RN ready for me on time and with a smile. She was the only person I talked to at the clinic, thus, this review will be about her. Very knowledgeable and insightful, She explained to me all the medications and the reason for taking them. Did not shy away from any questions, including possible side affects of Malaria Pills."
"

Pleasant Experience

"

"The necessary country research had been done, along with a cross-referencing of my vaccination history. The discussion was informed, and I got the shots I needed, as well as a prescription for anti-malarials. No upselling, which I have experienced at other travel vaccination centres, which was nice. When I said I didn't want certain shots, there was no opposition. Very pleasant staff, and quickly found what she needed. Consultation with her supervisor was fast."
"

Easy and Online

"

"This was the third clinic visit for malaria pills for another destination and each time was booked online and the appointment was right on schedule. Everything was professional and friendly and a good experience. Thanks."
"

Worth It

"

"The nurse was very knowledgeable and easy to talk to. She explained everything very well. I am grateful that they had brand-name antimalarial pills on site. She gave me a small folder of precautions about travelling abroad."
"

Learned Something New

"

"I've never been to a travel clinic before, but I certainly learned a lot about being safe when travelling. Especially to a country where health practices are more relaxed than ours, and there's higher risks of disease like Malaria and Yellow Fever."
"

Great Visit

"

"I wanted to say that I had a wonderful visit at your clinic today. I went to get a consultation about yellow fever and malaria for my trip to bolivia in general. The lady who helped me was super useful and gave me tons of information."
"

Excellent service

"

"The nurse carefully reviewed the parts of the country I will be visiting (with respect to malaria threats). There was no "upselling" – just good advice. Very professional and pleasant."
"

Great Service

"

"Great service, detailed explanations of everything including our antimalarial medicaiton, provided all needed information and requested vaccines for my travel."
"

A good experience.

"

"Overall the service was good. The first nurse who gave us our antimalarials did a wonderful job. Thank you!"
"

Great Help!

"

"Great experiance, great nurse, gave us all options. On time service. She understood we have travelled to Africa many times but still went over all options available to us for Malaria tablets."
How Does Malaria Spread?
Mosquitoes are the most common vector for malaria. An infected mosquito will bite a human and leave behind the malaria parasite. Only some species of mosquito can carry the disease making some areas virtually malaria-free.
It is possible for malaria to be spread through blood transfusion, transplant or sharing of needles. It can also spread from mother to unborn infant before or during delivery.
Health organizations recommend antimalarials and proper use of mosquito repellents or netting.
Where Is Malaria Found?
Malaria is found in many regions of the world. Central America, Africa and Asia all have large areas with at least moderate risk of infection. Generally, the disease is most common in warmer areas near the equator.
Regions with the highest transmission are Africa, south of the Sahara, and parts of Oceania like Papua New Guinea.
Some popular destinations with malaria present are:
To find out if your destination is at risk for malaria, see our destination advice portal.
What Are the Symptoms of Malaria?
Once a person is infected, it can take seven to 30 days to start showing symptoms of malaria. Be sure to tell any healthcare providers that you were in a region with malaria when seeing them up to a year after your trip.
Most malaria infections come in three stages:
Cold Stage – Individuals experience a sensation of cold and shivering.
Hot Stage – This commonly brings fever, headaches and vomiting. Seizures can occur in young children.
Sweating Stage – Patients will sweat and begin to return to a normal temperature. Tiredness is common.
Because of the similarity with the flu, misdiagnosis can occur.
Severe malaria is uncommon, but can lead to neurological problems, anemia, blood clotting or kidney failure. Seek immediate medical attention if you suspect someone is experiencing a severe case of the disease.
Is There a Malaria Vaccine?
A number of malaria vaccines are in various stages of study or development but are not yet available for the general public. RTS,S/AS01 has recently been approved for very specific use in Africa. See the WHO malaria vaccination portal to learn more.
Where Can I Get Antimalarials?
Antimalarials are available by prescription-only. Some Passport Health locations offer onsite, while others may call in your prescription to a pharmacy. This varies from state-to-state based on local regulations. Call or book online now to learn more and schedule your appointment today!
On This Page:
What Is Malaria?
What Are Antimalarials?
Who Should Use Antimalarials?
How Does Malaria Spread?
Where Is Malaria Found?
What Are the Symptoms of Malaria?
Where Can I Get Antimalarials?