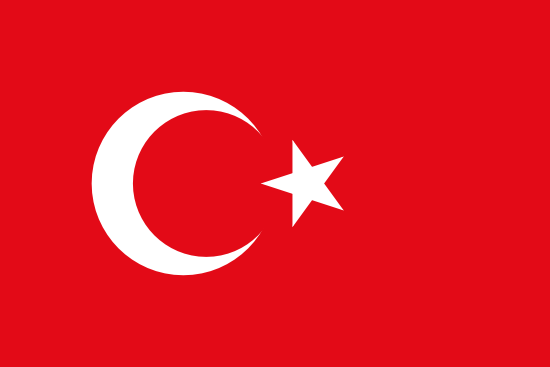 Travel Vaccines and Advice for Türkiye
Bazaars, Hamams, beaches, museums, the cities, and the ruins are some of Türkiye's amazing sites.
When travellers are looking for a place to rest their heads, Türkiye offers some of the best boutique hotels. The Keyebek Hotel, the Alcati, the Safranbolu, the White Garden Pansion, the Nisanyan Hotel, and the Casa di Bava are amazing places to stay.
Türkiye also offers tours for travellers to see the sights. It gives tourists the chance to immerse themselves in the history and culture of Türkiye. Taking pictures makes travellers capture their own memories on film.
Whether you love seeing the sites, being adventurous or learning about history and culture, Türkiye a perfect place to visit.
Do I Need Vaccines for Türkiye?
Yes, some vaccines are recommended or required for Türkiye. The PHAC and WHO recommend the following vaccinations for Türkiye: COVID-19, hepatitis A, hepatitis B, typhoid, rabies, meningitis, polio, measles, mumps and rubella (MMR), Tdap (tetanus, diphtheria and pertussis), chickenpox, shingles, pneumonia and influenza.
See the bullets below to learn more about some of these key immunizations:
See the tables below for more information:
Recommended Travel Vaccinations for Türkiye

VACCINE
HOW DISEASE SPREADS
DETAILS

COVID-19
Airborne
Recommended for all travellers
Hepatitis A
Food & Water
Recommended for most travellers
Hepatitis B
Blood & Body Fluids
Accelerated schedule available
Typhoid
Food & Water
Shot lasts 2 years. Oral vaccine lasts 5 years, must be able to swallow pills. Oral doses must be kept in refrigerator.
Rabies
Saliva of Infected Animals
High risk country. Vaccine recommended for long-term travellers and those who may come in contact with animals.
Polio
Food & Water
While there is no active polio transmission in Türkiye, it is vulnerable for outbreaks. Considered a routine vaccination for most travel itineraries. Single adult booster recommended.
Routine Vaccinations for Türkiye

VACCINE
HOW DISEASE SPREADS
DETAILS

Measles Mumps Rubella (MMR)
Various Vectors
Given to anyone unvaccinated and/or born after 1957. One time adult booster recommended.
TDAP (Tetanus, Diphtheria & Pertussis)
Wounds & Airborne
Only one adult booster of pertussis required.
Chickenpox
Direct Contact & Airborne
Given to those unvaccinated that did not have chickenpox.
Shingles
Direct Contact
Vaccine can still be given if you have had shingles.
Pneumonia
Airborne
Two vaccines given separately. All 65+ or immunocompromised should receive both.
Influenza
Airborne
Vaccine components change annually.
Meningitis
Airborne & Direct Contact
Given to anyone unvaccinated or at an increased risk, especially students.
Bird flu has been found in some parts of Türkiye. While the most recent case was in 2003, there is still some risk. Avoid contact with poultry while in the country and be sure to receive a flu shot.
Visit our vaccinations page to learn more. Travel safely with Passport Health and schedule your appointment today by calling or book online now.
Do I Need a Passport or Visa for Türkiye?
A visa and passport are required for entry to Türkiye. Make sure your visa has at least six months validity and one page for an entry and exit stamp.
Türkiye Entry Requirements

Do I Need A…
For My Trip to Türkiye?

Passport
Tourist Visa
Business Visa
Vaccinations
Sources: Embassy of Türkiye and Canadian Travel and Tourism
Entry to or from other Middle Eastern countries can be complicated. Consult with a travel documents specialist as you plan your trip.
Visit the Canadian Travel and Tourism website for more information on entry and exit requirements.
What Is the Climate like in Türkiye?
Türkiye has a diverse climate with seven different climatic regions. Here are the following regions in Türkiye.
Marmara — This region has a country atmosphere with farmlands for fruits, vegetables and grains. Winter temperatures are cold while summers can reach the high-30's.
Mediterranean — With high mountain ranges and amazing beaches, it is a must visit. It has beaches and fertile plains. The temperatures range from 45 to -5 with a rainfall of 80 centimeters.
The Black Sea Coast — Stretching for over 1,600 kilometers, this coast has lush green grass and often rains. The region is known for their cherries and hazelnuts. Temperatures range from the low-teens in winter to high-20's in summer.
Anatolia — The weather is warm most of the time. In the summer the temperature can reach 46 degrees. Winters are cold, as low as -12 degrees.
How Safe Is Türkiye?
Travelling to Türkiye does pose more risk than many other regions. Terrorist attacks have been known to occur and traveller safety is at risk. Travel to the southeastern regions is not recommended.
More urban areas like Istanbul are safer destinations. Increased security and government efforts have helped secure these regions. But, crime is still committed against travellers. Petty crime, like pick-pocketing, is common.
Do not walk alone at night and travel with a group during the day. Be aware of your surroundings at all times, especially at tourist sites as theft is more common there.
Keep a copy of your travel documents with you at all times.
The Pamukkale Thermal Pools
Cappadocia is a region in central Türkiye known for its unique rock formations, underground cities and hot air balloon rides. There are many reasons why a traveler would visit Cappadocia, including:
Fairy chimneys: Cappadocia is known for its unusual rock formations, called fairy chimneys. These tall, cone-shaped rocks are made of soft tuff and have eroded over time into fantastic shapes that resemble mushrooms, cones and even animals.
Underground cities: The region is home to several underground cities, including Derinkuyu and Kaymakli. These ancient cities were carved into the soft volcanic rock and provided shelter for early Christians escaping persecution.
Hot air balloon rides: One of the most popular activities in Cappadocia is taking a hot air balloon ride over the surreal landscape. The balloons lift off early in the morning, providing stunning views of the chimneys and valleys.
Hiking: There are many hiking trails in Cappadocia that allow visitors to explore the region's natural beauty. Some popular trails include the Rose Valley, Pigeon Valley, and Love Valley.
A traveler visiting Cappadocia can expect to be immersed in a unique and surreal landscape.
What Should I Take to Türkiye?
When you travel to Türkiye, you need to think about what to take with you. Here are the following things you should take on your trip.
Dress Code — Pack clothes and shoes that are comfortable, yet modest. It's a good idea to pack for every occasion whether it's in the city, at the beach, on a yacht cruise, or for the weather. You want to be respectful when visiting certain places in Türkiye.
Tickets, Money and ID — Make sure you keep copies of everything with you when travelling to and around Türkiye. Officials can, and do, ask for documentation at various times and could detain you if you do not have what is required.
Medicine — Make sure to bring any prescriptions medications you may need with you, in your carry-on. Be sure to keep them in a safe place once you arrive to avoid any incidents.
Canadian Embassy in Türkiye
Canadian consular services can help travellers with many issues they may face including passport services. Once in Türkiye, the information for the Canadian Embassy is:
Canadian Embassy in Türkiye
Cinnah Caddesi No. 58,
Çankaya 06690,
Ankara, Türkiye
Tel.: 90 (312) 409-2700
Stay safe abroad with Passport Health. Call or book online now and start travelling safely today!
Customer Reviews
Passport Health – Travel Vaccines for Türkiye