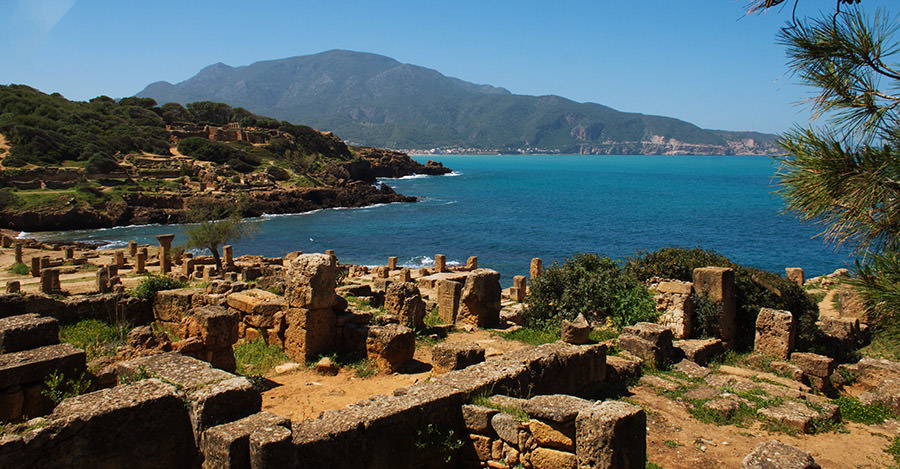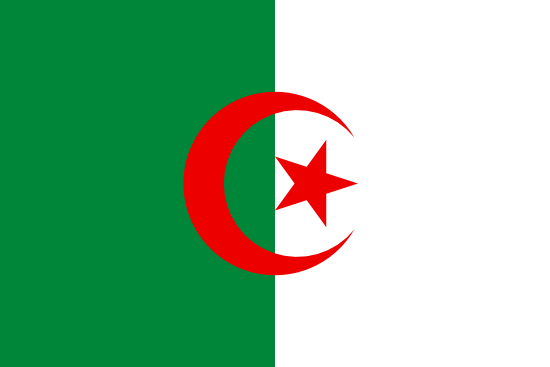 Algeria has a wide variety of gorgeous landscapes, giving travellers several different experiences, depending on where they choose to venture.
One of the main attractions to the country is the Saharan region. It is filled with mountains and archaeological sites and a wonderful place to stargaze at night. Those who love nature will be able to experience everything from the red-brown mountains of Ahaggar to the waterfalls in Tlemcen.
While some regions of the city have been deemed too dangerous for visitors, the majority of the country is quite safe and perfect for visiting. In fact, the Algerian government has implemented a plan to install more infrastructure, including hotels, that will make the country even more appealing for visitors.
Do I Need Vaccines for Algeria?
Yes, some vaccines are recommended or required for Algeria. The PHAC and WHO recommend the following vaccines for Algeria: typhoid, hepatitis A, hepatitis B, cholera, yellow fever, rabies.
---
The risk of malaria is low in Algeria, though travellers should take steps to avoid mosquito bites. Share your itinerary with a travel medicine specialist to see if an antimalarial regime is right for you.
Rabies is primarily a risk for travellers who plan on being involved in outdoor activities, work with animals or plan on taking an extended trip.
There is no risk of yellow fever in Algeria. But, the government of Algeria requires proof of yellow fever vaccination if one is lives in or has visited a country with yellow fever.
For more details on any of the above vaccinations, visit the detailed Passport Health specialty vaccination pages or make an appointment with your local Passport Health by calling or book online now.
Do I Need a Visa or Passport for Algeria
All Canadians visiting Algeria must have a visa. Additionally, travelers must have a passport that is valid for at least six months beyond the intended date of departure. A return ticket and proof of a hotel booking or official invitation with an itinerary is required.
Is A …
An Algeria Entry Requirement?

Passport
Yes
Passport Validity
At least 6 months validity
Blank Passport Pages
One page per entry stamp
Tourist Visa
Yes
Sources: Algerian Embassy and Canadian Travel and Tourism
What is the Climate Like in Algeria?
Algeria's climate can vary based on the location you are in:
Algiers – This city has a Mediterranean climate due to its proximity to the sea. It does not experience great temperature fluctuations.


Adrar – This region is a hot desert that experiences long, hot summers, and short, warm winters. Summers can reach be over 35. In the summer there can be dusty winds called Sirocco.


Tamanrasset – Another hot desert with very hot summers and mild winters. There is little rain, but what rain does fall occurs in the late summer.
How safe is Algeria?
The Canadian government advises travellers to exercise a high degree of caution when visiting Algeria.
Consider avoiding all travel to areas bordering Libya, Tunisia, Mali, Niger, and Mauritania. The Kabylia region and Wilayas of Annaba, Béchar, Biskra, El Bayadh, El Taref, Jijel, Khenchela, Laghouat, Skikda, Souk Ahras are also dangerous due to terrorism, banditry, and kidnapping.
Aside from these regions, the country is relatively safe and in recent years has taken steps to improve safety.
Travellers should still be cautious, particularly in rural areas after dark. Street crime (pickpocketing, robbery, etc.) are not uncommon, so stay vigilant while travelling.
Visiting the Ain Salah Sand Dune
In the oasis town of Ain Salah, exists a creeping sand dune on the western edge of the town. It is moving at a speed of one meter (three feet) every five years. While the city of Ain Salah itself is gorgeous, the tall dune is a magnificent site. Particularly for those who have never visited a vast desert. It is well worth it to take the time to see and take a picture atop the dune.
What should I take to Algeria?
Sunscreen – A sunscreen with a high SPF is important, particularly for those planning on visiting in the summer.


Sweater – Like in all cities, it can get chilly during the nights and a nice sweater will keep you warm and able to enjoy your visit instead of shivering.


Power plug/Adaptor – In Algeria the power outlets are type C and F with a standard voltage and frequency of 230 V and 50 Hz. Bring an adaptor so you can use your chargers while visiting.


Walking Shoes – If you plan on visiting one of the many museums, historical ruins, or hiking a sand dune, good walking shoes are a must.
Embassy of Canada to Algeria
When travelling it is very helpful to find out exactly where the Canadian Embassy or consulates are located. Keep the address written down in case you have a legal problem, you lose your passport, or you want to report a crime. Keep a copy of your passport with you in case you lose the original.
Canadian Embassy to Algeria
18 Mustapha Khalef St.
Ben Aknoun / PO Box 48, Alger-Gare 16306
Algiers, Algeria
Telephone: (213) 0 770 083 000
Fax: (213) 0 770 083 070
If you have any questions about travelling to Algeria or are wondering what shots you may need for your trip, schedule an appointment by calling or booking online now.