Hepatitis A, typhoid and cholera can all easily ruin a trip. Vaccinations, preventative care and remedies are available at all Passport Health clinic locations in Alberta and throughout Canada.
All Passport Health travel clinics are Designated Yellow Fever Centres with Health Canada. This means Passport Health clinics keep the yellow fever vaccine in-stock and ready for your upcoming trip. Some countries require proof of vaccination for entry.
Every nation throughout the world has slightly or significantly different medical recommendations or requirements, and all itineraries is just as different. Our medical team will help you identify what vaccines and medications are right for your specific trip.
Passport Health clinics provide a variety of laboratory testing solutions such as titer and tuberculosis testing.
Details & Directions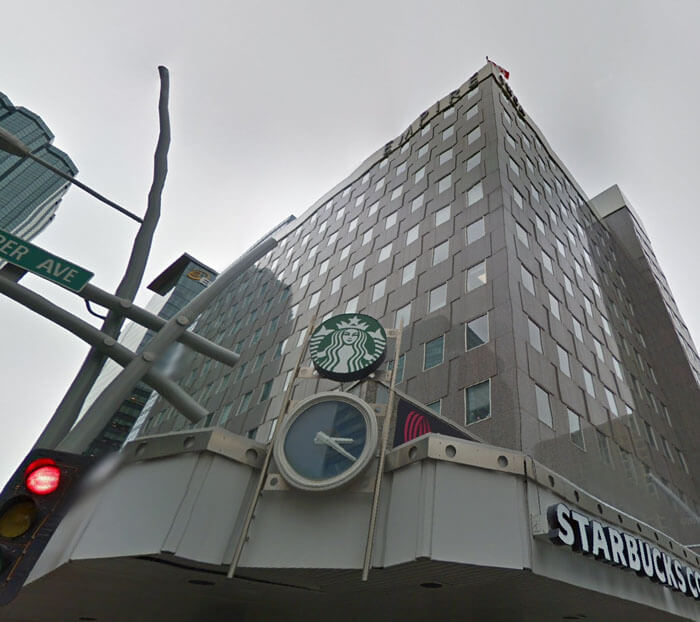 Centrally located at the corner of Jasper and 101st Street in downtown Edmonton, Passport Health's Downtown Edmonton travel clinic is ready to serve you and all your travel needs for your travel needs.
Schedule an appointment today by booking online or calling .
Customer Reviews
"

Excellent service

"

"I went to Passport health for travel vaccinations and felt very well taken care of. The nurse had good knowledge and was very kind."
"

Quick & Knowledgeable

"

"I had a great experience at the clinic, it was quick and the nurse was friendly and knowledgeable. Her explanations made sense and was able to answer all of the questions I had."
"

Fantastic Experience

"

"The process was fantastic. We came in to a prepared agent, who had taken the time to provide us with a comprehensive informational package. She was friendly and professional."
"

Excellent clinic

"

"Great clinic. The nurse was very kind and informative. Thankful the clinic was able to get us in on short notice."
"

Very good clinic

"

"All the vaccines, need for vaccines and diseases that could be attracted in Peru were pointed out. Also what to stay away from and where to go and not where to go. Very helpful."
"

Would recommend to anyone traveling abroad

"

"Nurse was informative and thorough, and answered all questions we had. Clinic in heart of downtown with access to public parking or public transit."