Vaccinations like typhoid, hepatitis A and cholera are important for almost any traveller. Each recommendation is tailored to your trip, meaning you receive exactly what you need.
All Passport Health clinics are Registered Yellow Fever Centres with PHAC. You'll receive the yellow fever vaccine, certificate of immunization and helpful tips to stay mosquito-free. This vaccine is required for travel to some countries.
Not every destination has the same needs. Diseases like Japanese encephalitis or polio are not found in North America. Passport Health will provide you with any additional routine or specialty care like measles or pre-exposure rabies vaccination.
Passport Health provides care to individuals at home and abroad. We offer businesses fully customizable health services like onsite flu shots, group travel vaccinations and biometric screenings.
Details & Directions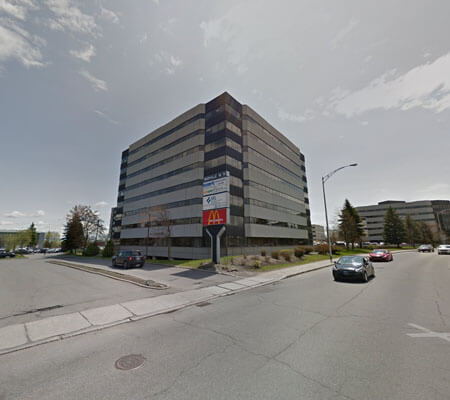 Passport Health Ville de Québec Clinique Santé-Voyage provides Quebec City travelers with everything they might need for their trip. Our premeire travel medical staff provides high quality care on your schedule.
Call or book online today. We look forward to seeing you soon at Passport Health Ville de Québec Clinique Santé-Voyage.
Customer Reviews
"

Very Satisfied

"

"Very professional and knowledgeable staff nurse. Very welcoming and informative. Pleasant and spoke English for us. Answered all our questions. Great experience. Would recommend for sure!"
"

Amazingly informative

"

"I didn't have to ask questions, Annik, the nurse who spoke with me informed me of the different diseases that can be contacted and I asked what is advisable. She told me about the vaccines and after answering my questions, she suggested that i get the "hepatitis a vaccine " because of contact with water and food onboard the cruise. She gave me the vaccine right away. I also received a folder full of useful info. i would never of thought of myself. I am still amazed and thankful that this clinic exists. I will tell others about it."
"

Very professional!

"

"I used the clinic to get a TB test for school. Overall, the nurses were very professional, I never had to wait for my appointment, and everything ran smoothly."
"

Really professional and helpful

"

"This place is really professional and the staff and nurse was really kind and welcoming. I recommend to go there."