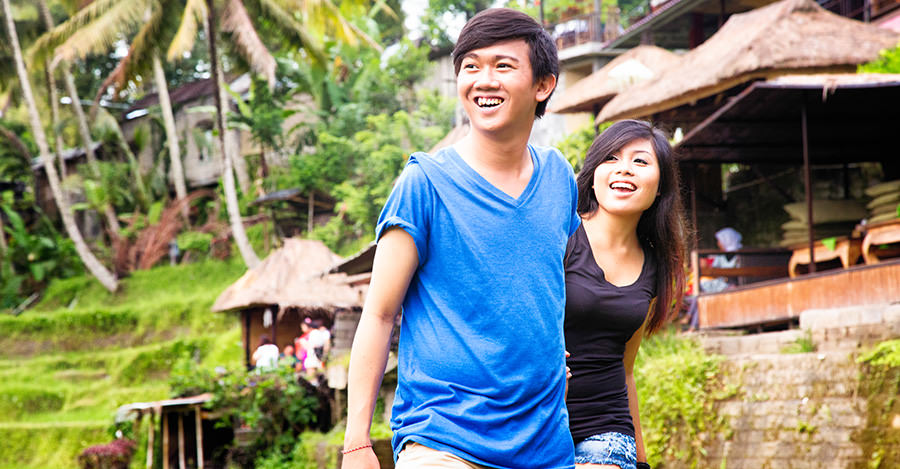 Indonesia is the largest island country in the world, spanning over 17,000 islands.
It is the world's fourth most populous country and is one of the largest countries in land-size as well. Although Indonesia is densely populated, it also has a large amount of wilderness and an abundance of wildlife.
Indonesia is home to hundreds of different ethnic groups with the Javanese being the largest. Although the cultures are diverse, ethnic groups unify over a common language (Indonesian) and a majority Muslim religion.
This diversity allows for hundreds of different cultures, foods and wildlife to be explored. It is a popular tourist site for its beaches, nightlife, food and wildlife.
Do I Need Vaccines for Indonesia?
Yes, some vaccines are recommended or required for Indonesia. The PHAC and WHO recommend the following vaccines for Indonesia: typhoid, hepatitis A, hepatitis B, cholera, rabies, Japanese encephalitis, and influenza.
---
Health officials have reported several cases of measles in travellers coming from Bali. You should get the measles vaccine and be extra-vigilant of washing your hands.
Japanese encephalitis, dengue and chikungunya are all present in Singapore. Mosquito repellents, netting and avoiding the outdoors at certain times of day provide some protection. The Japanese encephalitis vaccine is the best protection against that mosquito-borne disease.
Although healthcare conditions are low, medical care is readily available in all major cities, including limited psychiatric services.
Medicare does not cover costs overseas. Make sure that you have international coverage on your health care plan. Most hospitals expect payment upfront before a procedure is done.
Visit our vaccinations page to learn more. Travel safely with Passport Health and schedule your appointment today by calling or book online now.
Do I Need a Visa or Passport for Indonesia?
A passport valid for 6 months beyond the expected departure date with at least 1 blank page for the entry stamp is required to enter Indonesia. A business visa must be obtained prior to arrival for trips of any length. A visa for tourism stays under 30 days is not required but a visa may be obtained upon arrival.
Is A …
A Indonesia Entry Requirement?

Passport
Yes
Passport Validity
At least 6 months validity
Blank Passport Pages
Two pages per entry stamp
Visa
No
Vaccinations
Recommended
Sources: Canadian Travel and Tourism and Indonesia Embassy
If you are not a tourist, you need to purchase a visa before arriving in Indonesia.
Visit the Canadian Travel and Tourism website for more information on entry and exit requirements.
What is the Climate Like in Indonesia?
Indonesia has a tropical climate with high temperatures and high humidity (between 70-90%).
The average temperature ranges between the mountain region and the coast, varying from 23 to 28 degrees Celsius.
Precipitation is heavy in Indonesia, with the Western and Northern regions experiencing the most rainfall. The wet region of Indonesia receive 80 inches of rain a year.
Typhoon season in Indonesia is between September and December.
How Safe is Indonesia?
Terrorist activity has been present in Indonesia since 2002. Extremists have attacked in the nightclub district of Bali and in Central Jakarta. On May 24, 2017, there was another explosion in Jakarta near a bus station.
ISIL has claimed responsibility for this attack and others in Indonesia.
Currently, travel by U.S government officials to the provinces of Central Sulawesi and Papua is restricted.
Avoid travelling by yourself late at night as petty crime is common in urban areas.
Credit card fraud is common in Indonesia. Use ATMs in secure locations only and keep track of your account.
If you are at a nightclub, be aware of your surroundings as drink poisonings have been on the rise.
Remember that local authorities are responsible for investigating and prosecuting crime.
Komodo Dragons in Indonesia
Komodo National Park was names a UNESCO World Heritage Site in 1991. It holds three large islands and 26 smaller ones and is rich in natural and marine biological diversity.
This park provides refuge for a large number of animals and plants including the komodo dragon, the Timor deer, dolphins and turtles.
Due to its rich marine life, diving is a common activity in Komodo National Park, with over 40 different unique diving sites available.
Villages span throughout the park, many with few resources and access to clean water.
The cities of Labaun Bajo and Bima act as gateway cities to the park.
What Should I Take To Indonesia?
Here are some essential items to consider for your trip to Indonesia:
Lightweight Clothing – Due to its humid and hot weather, it's good to have a wardrobe of lightweight materials.


Modest Attire – A majority of Indonesians are muslim where strict Islamic teaching is applied. In Banda Aceh, women must wear headscarves.


Rain Preparedness – Bring a small towel for the excessive humidity and raingear, especially during typhoon season.
U.S. Embassies and Consulates in Indonesia
Canadian consular services can help travellers with many issues they may face including passport services. Once in Indonesia, the information for the Canadian Embassy is:
Embassy of Canada in Jakarta
World Trade Centre I, 6th Floor
Jalan Jend. Sudirman Kav. 29-31
Jakarta 12920
Indonesia
Telephone: +62 (21) 2550 7800
If you have any questions about travelling to Indonesia or are wondering what shots you may need for your trip, schedule an appointment with your local Passport Health travel medicine clinic. Call us at or book online now! and protect yourself today.