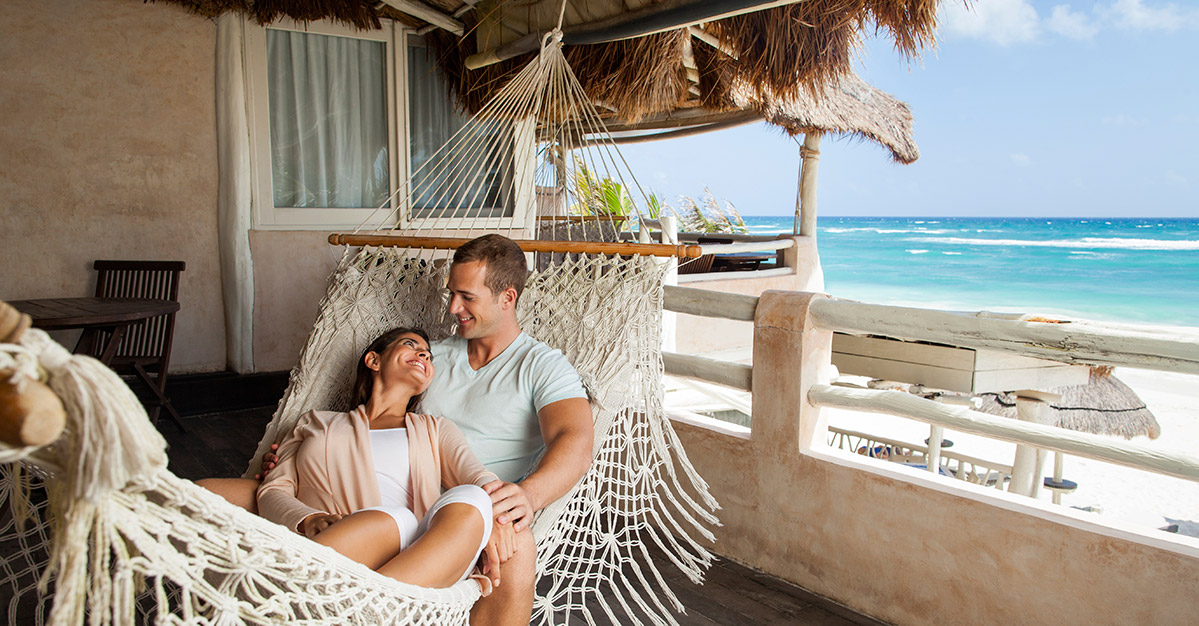 With 270+ travel clinics in North America, Passport Health is your local leading provider of travel vaccinations and medications. Prepare your health for travel, visit us before you go.
Two million Canadians travel to Mexico each year, making it the second most popular tourist destination after the United States.
Those looking for a winter escape set their sights on the beachfront resorts of Cancun, Acapulco, and Cabo San Lucas. History appreciators can wander the grounds of Chichen Itza and other ancient Mayan cities, thought to be some of the oldest civilizations on Earth. Mexico City and Guadalajara are the two most popular urban centres in Mexico, and boast world class shopping, history, and architecture.
No visit to Mexico would be complete without a large helping of Mexican cuisine and culture. Whether it's tacos, enchiladas, tamales, or pozole, the food will not disappoint. Wash it all down with a steaming mug of spiced Mexican hot chocolate or a shot of tequila. Like the food, Mexico's music and dance is a unique hybrid of Indigenous and European influence.
There's no shortage of things to do in Mexico, so ensure you have your bases covered for health and safety to ensure you can enjoy your trip to its fullest.
Do I Need Vaccines for Mexico?
Yes, some vaccines are recommended or required for Mexico. The PHAC and WHO recommend the following vaccines for Mexico: typhoid, cholera, hepatitis A, hepatitis B, rabies, measles, mumps and rubella (MMR) and influenza.
---
What Mosquito-Borne Diseases Are In Mexico?
There is a malaria risk in the provinces of Chihuahua, Chiapas, Durango, Nayarit, and Sinaloa, as well as lower risk in areas bordering Guatemala and Belize. There is no risk of transmission in regions bordering Mexico and the United States. Talk to a travel medical specialist to see if antimalarials are recommended for your itinerary.
Chikungunya and dengue fever have been found in Mexico. The zika virus is also spread by infected mosquitos, and was reported for the first time in Mexico in 2015. Its effects on humans remain inconclusive. Talk to your travel medical specialist about mosquito bite prevention measures.
For more details on any of the above vaccinations, visit the detailed Passport Health specialty vaccination pages or make an appointment with your local Travel Medicine Specialist by calling or booking online.
What Is The Climate Like In Mexico?
Wondering what else you might need to know before visiting Mexico? Check out this interactive map!
Here is what to expect in a few key travel destinations in Mexico:
Mexico City– The climate of Mexico City varies depending on the elevation of the borough. The city's altitude ranges from 2,250 metres to just under 4,000 metres. Temperatures range between 12° Celsius and 16° Celsius. The dry season is from November to May, and the wet season brings tropical rains and hailstorms.


Cancun– The climate of Cancun is moderate to warm throughout the year, with the average temperature sitting at 27° Celsius. Most resorts are focused around the coast and are cooler than inland areas. There are tropical storms from May to November, and October is the wettest month.


Acapulco– The city has distinct wet and dry seasons, and like Mexico City, temperatures vary based on elevation. Central Acapulco is on the water, and is the warmest area. Temperatures remain at around 28° Celsius throughout the year, and June to September is the rainy season.


La Paz, Baja California Sur– The capital city of the most isolated state in Mexico is a desert, with dry, warm, and sunny conditions throughout the year. Temperature ranges are more dramatic on the peninsula, and range from 36° Celsius in the summer to as cold as 15° Celsius at night during the winter months. August and September bring heavy rainfall.
Hurricane season in Mexico is from June until November. Travel is not recommended during this time period, since it also corresponds with the rainy season where there can be flooding and mudslides.
How Safe Is Mexico?
There are high crime rates across Mexico. If you are a victim of crime or have had your passport stolen it is important to formally report these incidents to Mexican authorities. Though arrest rates are low, it will give you documentation to later show to Canadian consular officials.
Efforts should be made to blend in as much as possible. Don't carry large amounts of cash or wear flashy jewelry. Exchange and withdraw money at legitimate banks and exchange bureaus where there is a security guard present.
There are violent crimes committed against foreigners, and more than 20 Canadians have been murdered in Mexico since 2006. In some cases these crimes involved hotel staff and security guards at bars and nightclubs. There is power in numbers, so always try to travel as a group. If a foreigner has been kidnapped, the incident should be reported to the Canadian Embassy in Mexico.
Criminals have been known to pose as police officers in order to steal identification or solicit bribes. Real police officers should always be able to provide their name, badge, and patrol car number, which you should record for future reference. Never give out your contact information or personal details over the phone or in-person, as this information may be leveraged to get money from friends and family back home.
Public transportation is generally considered safe for travellers, though you should always keep an eye on your belongings. The Mexico City metro is ripe for pickpockets, especially during rush hours and after dark.
The Government of Canada has many more safety and security tips for Canadians travelling to Mexico on its website.
What Should I Pack For Mexico?
Your packing list will vary greatly depending on whether you're staying at an all-inclusive resort or wandering around one of Mexico's many cities. Here are a few essentials that should be on your packing list either way:
Easy-to-lift luggage– Whether it's a backpack, a duffel bag, or a suitcase that isn't too big for you to carry, prepare to navigate many stairs and forms of public transportation if you'll be venturing off-resort. There are many stairs in the airport.


A waterproof wallet– This will be a lifesaver if you plan to spend all day by the pool or at the beach. In most resort settings the only thing you'll need to carry is a bit of money and your room key. Slip these into your wallet to ensure things don't get lost or wet.


Cheap beach sandals– It may seem like a given, but you'll want sandals that can easily be tossed on and off at the beach. Resort and beach touts do sell flip flops – for what will likely be 10x the cost of what you would have paid at home.


Snorkel equipment– Likewise, it is possible to rent snorkel gear to explore some of the stunning coral reef off parts of Mexico, but it will cost you. It may be worth investing in a cheap set of snorkel gear at home.


A run down backpack– Petty crime is rampant in Mexico's major cities, and a beat-up bag will attract less attention than a nice purse or backpack.
Where Is The Canadian Embassy In Mexico?
All Canadians visiting Mexico should register online with the Embassy of Canada to Mexico before departure. This will inform the office of your travel plans within the country and will allow them to reach out to you in the case of an emergency or evacuation. If you plan to purchase a local SIM card you can also enter your phone number to receive SMS updates from the office.
The Embassy of Canada in Mexico
Schiller 529, Col. Bosque de Chapultepec (Polanco)
Del. Miguel Hidalgo
11580 Mexico City, D.F., Mexico
Telephone: (55) 5724.7900
Fax: (55) 5724.7943
mex@international.gc.ca
Hours of Operation (consular section):
Monday to Friday: 09:00 – 12:00 and 14:30 – 16:00
Visit the Embassy of Canada to Mexico website prior to your departure to confirm correct contact details for the Canadian Embassy in Mexico.
The Government of Canada also operates a 24 hour Emergency Operations Centre. The collect call number to reach the centre while abroad is +1-613-996-8885.
What Are The Entry And Exit Requirements For Mexico?
Canadians must get a tourist card to enter Mexico. This is called a Multiple Migratory Form for Foreigners or an FMM. It will be given to travellers either on the airline or at your airport or port of entry. If you are entering Mexico overland, immigration officers may not always issue an FMM card. The onus is on the traveller to ensure they get the form from the border guard. The Embassy of Mexico in Canada can provide more information for travellers entering Mexico over land. Travellers must have a Canadian passport valid for the entire length of their intended stay in Mexico.
Canadian travellers can be approved to stay up to 180 days in Mexico, though the length of stay will ultimately be determined by the immigration official. Officials can demand to see a traveller's tourist card at any time, so the document should always be carried.
If you have any questions about travelling to Mexico or are wondering what shots you may need for your trip, schedule an appointment with your local Passport Health travel medicine clinic today by calling or booking online today.
Customer Reviews
Passport Health

Travelers to Mexico
Overall rating:

5

stars –

2

reviews
"

Fast, easy and convenient

"

"I've been to this facility twice, in advance of travel to Mexico. Service has always been excellent."
"

Great Care!

"

"Excellent visit! I was unsure all that I needed for my move to Mexico – but Nurse Chinelo explained everything thoroughly, and was super kind and patient as I asked questions and considered my options. I left feeling peaceful about my move, and more knowledgable! Thank you, Chinelo! Be blessed!"