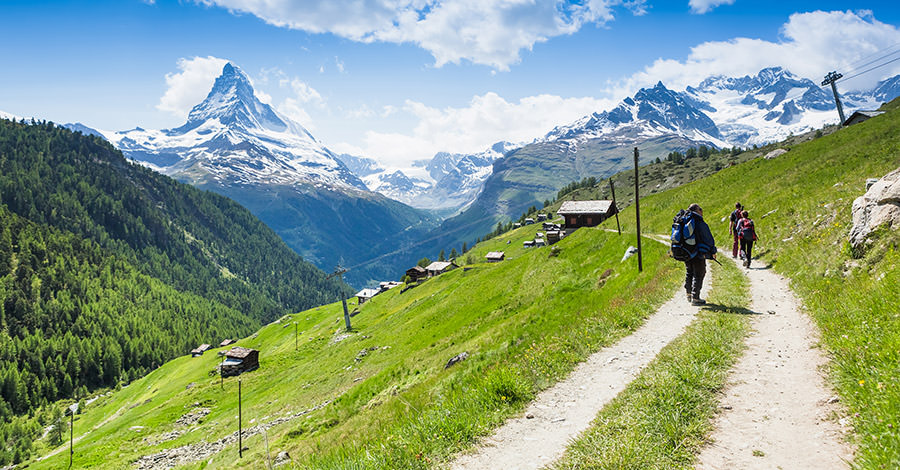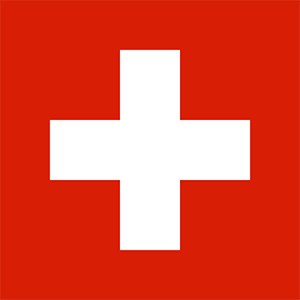 Do I Need Vaccines for Switzerland?
Do I Need a Visa or Passport for Switzerland?
What is the Climate Like in Switzerland?
How Safe is Switzerland?
Visiting Rhine Falls
What Should I Take to Switzerland?
Canadian Embassy to Switzerland
Switzerland is located in western-Central Europe, bordering Italy, France, Germany, Austria, and Liechtenstein. The outdoorsy-types will be in awe over the Alpine mountains, vast valleys, clear lakes, and fruitful vineyards.
There's plenty of chances to go hiking, white-water rafting, skiing, or even ride in a hot-air balloon to appreciate this beauty. Inside the cities are gorgeous architecture, hip clubs, and delicious restaurants. Those looking to experience beautiful sights, whether they be rural or urban, will adore this land of four languages.
Do I Need Vaccines for Switzerland?
Yes, some vaccines are recommended or required for Switzerland. The PHAC and WHO recommend the following vaccines for Switzerland: hepatitis A, hepatitis B, rabies, and influenza.
---
See our vaccinations page to learn more about these infections and vaccines. Ready to protect yourself? Book your travel health appointment today by calling or schedule online now.
Do I Need a Visa or Passport for Switzerland?
A passport which is valid for at least 3 months from the date of departure is required to enter the country. A visa is not required for stays up to 90 days. This 90 day period is cumulative for stays in any Schengen area country.
Is A …
A Switzerland Entry Requirement?

Passport
Yes
Passport Validity
At least 90 days
Blank Passport Pages
One page per entry stamp
Visa
No
Vaccinations
May be required
Sources: Canadian Travel and Tourism and Embassy of Switzerland
Travellers must show funds for the duration of their stay, as well as a return airline ticket.
Visit the Canadian Travel and Tourism website for more information on entry and exit requirements.
What is the Climate Like in Switzerland?
Switzerland has a very moderate climate with no extreme temperatures or humidity. It is warmest from July to August where the temperature are in the low-20's during the day. From January to February it is colder, with daytime temperatures between in around 0 degrees Celsius. The amount of precipitation depends on one's location within Switzerland. Rocher de Nave receives 260 cm of rain each year, while Staldenreid receives about 53 cm of rain.
How Safe is Switzerland?
Switzerland is a safe country to visit. Petty crime, such as pick-pocketing or bag-snatching, is common in crowded places. Travellers should avoid carrying unnecessary valuables with them. Terrorists continue plotting attacks against Europe. There have been no recent attacks in Switzerland.
Visiting Rhine Falls
Rhine Falls is the largest plain waterfall in Europe. The falls are 490 feet wide and 75 feet high, with 21,000 cu ft/s of water flowing over the edge during the summer. Visitors can walk along the river or travel to the observation platform. They can then have an amazing meal at Laufen Castel or Schlössli Wörth. For those who want to experience the falls up close, boat tours are available along the Rhine.
What Should I Take to Switzerland?
Nestled in the Alps, it's important you have everything you need for Switzerland.
Umbrella – Switzerland can get a fair amount of rain. Bring an umbrella or rain jacket to keep yourself dry during a downpour.


Jacket – If you're visiting in the winter, temperatures can get very cold. Pack warm clothes to layer on top of your outfit.


Plug Adaptors – The power sockets in Switzerland are not the same as in the United States. This means an adapter is needed when travelling.
Canadian Embassy to Switzerland
When travelling it is very helpful to find out exactly where the Canadian Embassy or consulates are located. Keep the address written down in case you have a legal problem, you lose your passport, or you want to report a crime. Be sure to keep a copy of your passport with you in case you lose the original.
Canadian Embassy to Switzerland
Kirchenfeldstrasse 88, CH-3005
Bern, Switzerland
Tel.: 41 (31) 357 3200
Ready to start your next journey? Call us at or book online now!