All Passport Health clinics are registered yellow fever vaccination centers with the CDC and California health department. We provide vaccination as well as yellow cards, or proof of yellow fever vaccination, which is required for entry to some countries.
Routine vaccinations are a key part of everyday health for people of all ages. Make sure you and your family are protected with flu, pneumonia, shingles, MMR, Tdap and other key immunizations.
The most common illness affecting foreign travellers is traveller's diarrhea. Diarrhea, vomiting, and cramping are some of the symptoms. It can last up to seven days and is caused by polluted food or water. Travellers' diarrhea can be avoided by not consuming raw foods, taking antibiotics, taking oral rehydration pills, and taking DiaResQ. All of these things can be found in our traveller's diarrhea kits at Passport Health.
Details & Directions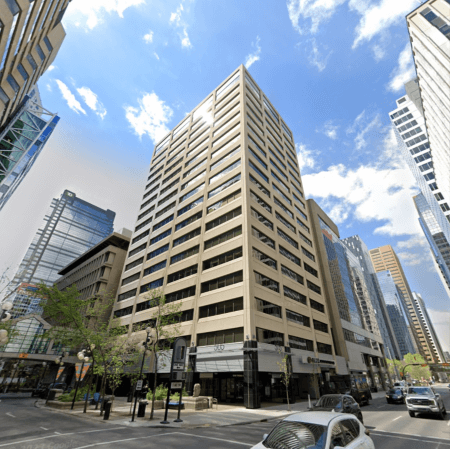 Passport Health's Calgary location is at the intersection of 5 Avenue and 3 Street across from the University of Alberta – Calgary Centre. We help travelers to any destination prepare for their upcoming trip.
Schedule an appointment today by booking online or calling .
Customer Reviews
"

Excellent nurse

"

"Wonderful knowledgeable informative nurse!!! We learned so much while having a fun time!!!"
"

Great Clinic

"

"I came in early and was greeted in a friendly manner. Very Professional and was taken care of quickly."
"

Great service

"

"We got our boosters for our Japanese Encephalitis shots; it took no time at all and was painless!"
"

Great Clinic

"

"Great service. The only problem was a discrepancy between the first agreed-upon appointment time and the time told to me by the reminder phone call."
"

Great Experience

"

"The nurse was awesome. Incredibly informative, patient with our questions and great sense of humor. Would recommend to anyone."
"

Wunderfull staf thank you!!

"

"Thank you for your kindness and professionality It was an honor for me to be helped by everybody"