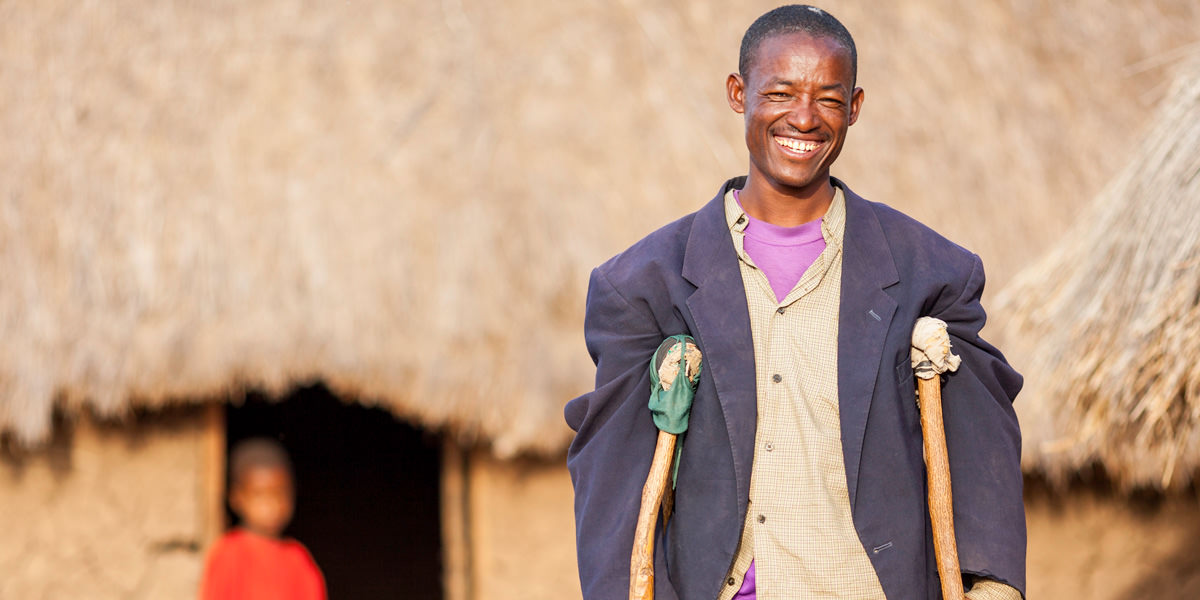 Polio Vaccination
What Is Polio?
Polio (poliomyelitis) is a potentially deadly, life-altering disease. The virus enters the body and attacks the brain and spinal cord, often causing paralysis.
More than 70 percent of infected individuals show no symptoms. About 25 percent will have mild flu-like symptoms. Less than four percent of patients will have severe symptoms like meningitis or paralysis.
Polio paralysis can lead to permanent disability or death. In some cases, muscle pain, weakness or paralysis does not come until later in life.
The best form of protection against polio is through vaccination.
Polio Symptoms

Typical Symptoms
Serious Symptoms

Sore Throat
Paresthesia (feeling of pins
and needles in legs)
Fever
Meningitis
Fatigue
Paralysis
Nausea or Stomach Pain
Brain or Spinal Issues
Headache
Permanent Disability or Death
Source: PHAC
How Does Polio Spread?
Polio only affects humans and is spread through person-to-person contact. The most common vector is contaminated food or water, though sneezes or coughs can transmit the virus.
Infected people are contagious immediately before and up to 14 days after symptoms are gone. The virus can live in an infected person's fecal matter for many weeks. This allows the virus to spread easily in areas with poor sanitary conditions.
Travellers should take extra precautions in regions with polio. Make sure you have been vaccinated and wash your hands or use sanitizers regularly.
What Is the Polio Vaccination?
The polio vaccination protects individuals from the polovirus. It is almost 100 percent effective in stopping the spread of the disease.
There are two variants in circulation, injectable and oral. Oral vaccination is used throughout most of the developing world. Canada uses injectable polio vaccine to prevent any accidental outbreaks.
Who Needs a Polio Vaccine?
The PHAC recommends all children receive the polio vaccine. They should receive one dose at: two months, four months, six to 18 months and four to six-years-old. An accelerated schedule is available, if necessary.
The majority of adults do not need a polio immunization, as they were likely vaccinated as children. But, the PHAC recommends some key groups consider receiving a polio booster:
Travellers to areas where polio is present
Works who may handle specimens of poliovirus
Healthcare workers who may come in contact with infected persons
Consult a Passport Health travel specialist about your specific itinerary to see if polio vaccination is right for you.
Customer Reviews
Passport Health –

Polio Vaccination
Overall rating: 5 stars – 3 reviews
"

Great quick service

"

"Fast, quick and very friendly service with full knowledge of vaccinations required for my trip, including the rules on polio vaccination, which can be tricky. Many thanks"
"

Very Helpful

"

"Excellent service from the clinic in Oakville. A complete review of all our needs for travel were covered. To be on the safe side during our travels we accepted most of the recommendations including the polio vaccine. My only issue is that I found the vaccinations very expensive."
"

Fantastic clinic

"

"Excellent service. I didn't expect such a thorough explanation of every possible vaccination that could be administered. I was informed of many tips and tricks that could make my travels safer for my health, which was greatly appreciated. I did get a polio booster which makes me feel more comfortable on this trip."
Where Is Polio Found?
Polio eradication is an ongoing effort across the globe. In 2017, there were less than 120 cases worldwide. But, many of these cases were in specific countries still fighting the disease.
Make sure you are properly vaccinated against polio before traveling to these countries:
The Global Polio Eradication Initiative provides weekly updates global cases.
Where Can I Get the Polio Vaccine?
All Passport Health clinics carry the polio vaccine in-stock and ready for you. Call or book online now to schedule your polio vaccination today!
On This Page:
What Is Polio?
How Does Polio Spread?
What Is the Polio Vaccination?
Who Needs a Polio Vaccine?
Where Is Polio Found?
Where Can I Get the Polio Vaccine?