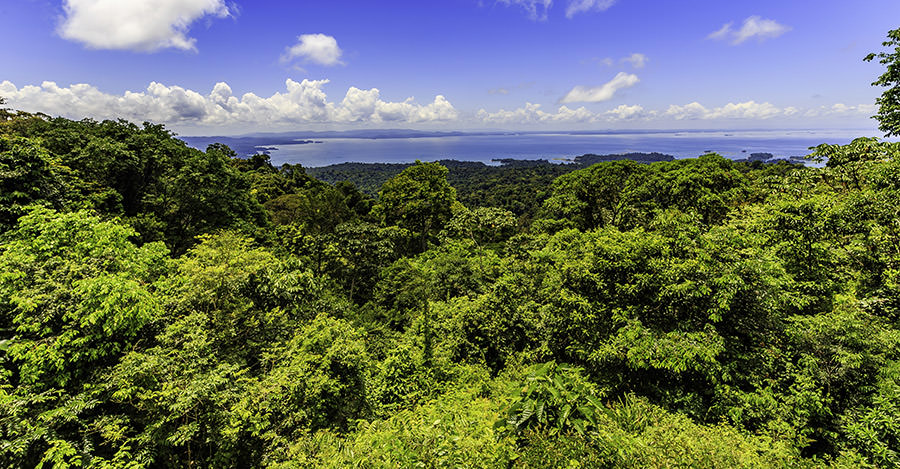 Do I Need Vaccines for Suriname?
Do I Need a Visa for Suriname?
What is the Climate Like in Suriname?
How Safe is Suriname?
Visiting Brownsberg Nature Park
What Should I Take to Suriname?
Canadian Embassy to Suriname
Suriname is on the northeastern coast of South America near French Guiana, Guyana, and Brazil. The country is rich with diversity.
Upon visiting you will receive a genuine welcome from descendants of African slaves, Dutch or British colonialists. The capital city, Paramaribo, is filled with shopping, clubs, and restaurants. Just a few miles away is a beautiful jungle waiting to be explored.
This country has something for everyone.
Do I Need Vaccines for Suriname?
Yes, some vaccines are recommended or required for Suriname. The PHAC and WHO recommend the following vaccines for Suriname: typhoid, hepatitis A, hepatitis B, yellow fever, rabies, and influenza.
---
Yellow fever vaccination is highly recommended for trips to Suriname. Dengue is also present in the country. Make sure to have repellents and netting as well.
Visit our vaccinations page to learn more. Travel safely with Passport Health and schedule your appointment today by calling or book online now.
Do I Need a Visa for Suriname?
A passport which is valid for at least 6 months from the expected date of departure is required to enter the country. A business visa is required. Tourists must purchase a tourist card for $35USD upon arrival. After 30 days, foreigners must obtain an extension of stay entry stamp within a week.
Is A …
A Suriname Entry Requirement?

Passport
Yes
Passport Validity
Minimum 6 months validity
Blank Passport Pages
One page for entry stamp
Tourist Visa
Yes
Vaccinations
Recommended
Sources: Embassy of Suriname and Canadian Travel and Tourism
Proof of yellow fever vaccination is required for entry. If you have not received the vaccine, you may have to return home or enter quarantine.
Visit the Canadian Travel and Tourism website for more information on entry and exit requirements.
What is the Climate Like in Suriname?
Suriname has a warm, tropical climate, with temperatures in the 80's. The country is hottest around September and October and coldest in January.
There is a minor rainy season (Dec.-Jan.), a minor dry season (Feb.-April), a major rainy season (May-mid-Aug.), and a major dry season (mid-Aug.-Nov.). The wettest month is June.
How Safe is Suriname?
Suriname is a safe country to visit. Petty crime, such as pick-pocketing or bag-snatching, is common in crowded places. Avoid carrying unnecessary valuables. Be cautious while travelling and travel with a partner when possible. Travellers should avoid demonstrations travelling alone after dark.
There is limited police presence outside of Paramaribo. I you intend on travelling outside the capital do so with a well-established tour company.
Visiting Brownsberg Nature Park
Brownsberg Nature Park is a 30,000-acre nature reserve located in Brokopondo, about 81 miles south of Paramaribo. The park is home to over 1,500 different species of plants and animals. This includes monkeys, jaguars, snakes, birds, anteaters and more.
There are also two gorgeous waterfalls, Irene Falls and Leo Falls, on the grounds. It is the perfect site to visit for those who enjoy a nice hike outdoors.
What Should I Take to Suriname?
Suriname is a beautiful destination. But, it requires a little prep work. Be sure to have these items with you for your trip:
Umbrella – It rains often in Suriname, so bring an umbrella or rain jacket to keep yourself dry during a downpour.


Bug Repellents – Suriname's climate is hot and humid. Mosquitoes and other insects are common. Makes sure you're protected with quality repellents and netting.


Plug Adaptors – The power sockets in Suriname are type A, B, C, and F. An adapter will be needed when travelling.
Canadian Embassy to Suriname
When travelling it is very helpful to find out exactly where the Canadian Embassy or consulates are located. Keep the address written down in case you have a legal problem, you lose your passport, or you want to report a crime. Be sure to keep a copy of your passport with you in case you lose the original.
Canadian Embassy Paramaribo
Assuria Verzekeringen,
Grote Combeweg 37
Paramaribo, Suriname
Tel.: +597 424575
Ready to start your next journey? Call us at or book online now!