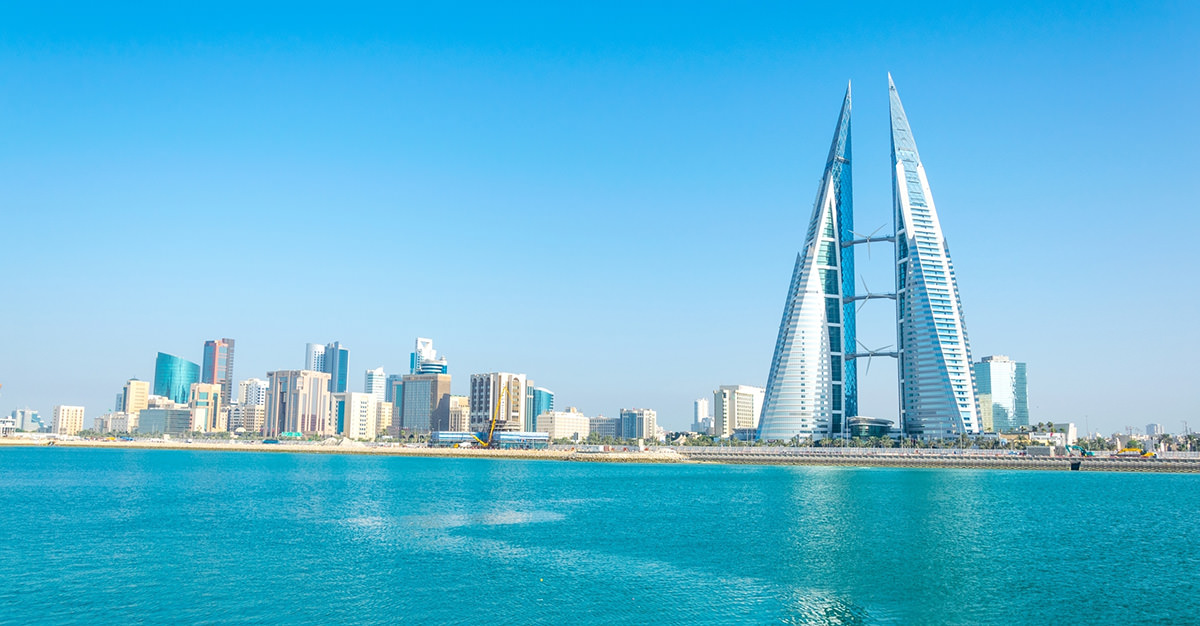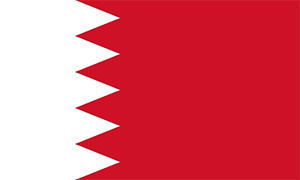 Do I Need Vaccines for Bahrain?
Do I Need a Visa for Bahrain?
What is the Climate Like in Bahrain?
How Safe is Bahrain?
Visit Bahrain's Great Mosque
What Should I Pack for Bahrain?
Canadian Embassy in Bahrain
A beautiful desert island, Bahrain is a small monarchy located in the Persian Gulf. It has a rich history and is home to some UNESCO world heritage sites.
With its booming economy, malls and shopping centers are a common tourist draw. But, its ancient ruins and outdoor activities make it popular among cultural and adventure tourists.
Do I Need Vaccines for Bahrain?
Yes, some vaccines are recommended or required for Bahrain. The PHAC and WHO recommend the following vaccines for Bahrain: typhoid, hepatitis A, hepatitis B, rabies, and influenza.
---
Visit our vaccinations page to learn more. Travel safely with Passport Health and schedule your appointment today by calling or book online now.
Do I Need a Visa for Bahrain?
A passport which is valid for at least 6 months from the date of departure from the country. A visa is required for all business and tourism purposes. This visa should be obtained from the nearest Bahranian embassy or online from an e-visa service prior to arrival.
Is A …
A Bahrain Entry Requirement?

Passport
Yes
Passport Validity
At least six months validity
Blank Passport Pages
One page per entry stamp
Tourist Visa
Yes
Vaccinations
Recommended
Sources: Bahraini government and Canadian Travel and Tourism
Visit the Canadian Travel and Tourism website for more information on entry and exit requirements.
What is the Climate Like in Bahrain?
Bahrain has a generally arid climate; the average annual rainfall is around 70 centimeters. Rain is more likely to fall in January, and some thunderstorms may occur during the winter as well. Summer has less changeable weather characterized by high temperatures and clear skies. The periods of spring and autumn tend to have high winds.
During winter the temperature rarely drop to the teens. The summer temperatures are much higher. Temperatures of 40 are not uncommon.
How Safe is Bahrain?
The crime rate in Bahrain is low. But, pickpockets and thieves may target travellers. This is especially true in crowded areas, such as the old market area.
There can be political protests or demonstrations. These can cause blocked traffic and other travel inconveniences. All travellers should avoid any demonstrations, which can turn violent. Both the protestors and the officials may use force.
Visit Bahrain's Great Mosque
Bahrain is known for its beautiful mosques. One of the biggest and best-known is its Great Mosque, also known as Al-Fatih Mosque. Encompassing over 6,500 square meters, this is one of the largest mosques in the world.
In this mosque, you can take a tour of some of the area's most stunning architecture. In the mosque's library you can see dozens of historical Arabic books, some hundreds of years old.
What Should I Pack for Bahrain?
Don't forget a few must-haves for your trip to Bahrain to go as smoothly as possible.
Modest Clothing – While Bahrain is one of the most tolerant countries in the Middle East, both men and women should try to cover their shoulders and knees.


Light Layers – Not only can these help you cover up more skin, but a sweater or scarf can be helpful if you get chilly during windy winter nights in Bahrain.


Sunglasses and Sunscreen – Since Bahrain is a desert, the sun can be stronger than many people from the U.S. are accustomed to. Be sure you have plenty of sun protection and avoid sunburns as best you can.
Canadian Embassy in Bahrain
The Canadian Embassy in Bahrain is located in the capital, Manama. Be aware that the Bahraini workweek is from Sunday through Thursday.
Canadian Honorary Consulate in Manama, Bahrain
GBCorp Tower, 16th floor
Building 1411, Road 4626
Block 346, Bahrain Financial Harbour District
P.O. Box 2397
Manama, Bahrain
(+973) 17 536 270
Ready to start your next journey? Call us at or book online now!