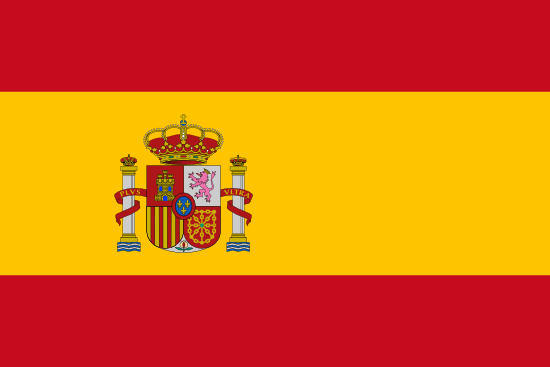 Travel Vaccines and Advice for Spain
With a mix of Mediterranean beaches and soaring mountains, Spain is a popular and thriving European destination. The varying geography offers many different outdoor adventures. Cities boast beautiful old-world architecture and a growing gastronomical reputation.
Whether you come to Spain for skiing, beaches or vibrant food and culture, you are sure to find something to delight you.
Do I Need Vaccines for Spain?
Yes, some vaccines are recommended or required for Spain. The PHAC and WHO recommend the following vaccinations for Spain: COVID-19, hepatitis A, hepatitis B, rabies, meningitis, polio, measles, mumps and rubella (MMR), Tdap (tetanus, diphtheria and pertussis), chickenpox, shingles, pneumonia and influenza.
See the bullets below to learn more about some of these key immunizations:
See the tables below for more information:
Recommended Travel Vaccinations for Spain

VACCINE
HOW DISEASE SPREADS
DETAILS

COVID-19
Airborne
Recommended for all travellers
Hepatitis A
Food & Water
Recommended for most travellers
Hepatitis B
Blood & Body Fluids
Accelerated schedule available
Rabies
Saliva of Infected Animals
Vaccine recommended for certain travellers based on destination, activities and length of stay.
Routine Vaccinations for Spain

VACCINE
HOW DISEASE SPREADS
DETAILS

Measles Mumps Rubella (MMR)
Various Vectors
Given to anyone unvaccinated and/or born after 1957. One time adult booster recommended.
TDAP (Tetanus, Diphtheria & Pertussis)
Wounds & Airborne
Only one adult booster of pertussis required.
Chickenpox
Direct Contact & Airborne
Given to those unvaccinated that did not have chickenpox.
Shingles
Direct Contact
Vaccine can still be given if you have had shingles.
Pneumonia
Airborne
Two vaccines given separately. All 65+ or immunocompromised should receive both.
Influenza
Airborne
Vaccine components change annually.
Meningitis
Airborne & Direct Contact
Given to anyone unvaccinated or at an increased risk, especially students.
Polio
Food & Water
Considered a routine vaccination for most travel itineraries. Single adult booster recommended.
As a developed country, Spain has fewer health risks than other destinations. But, there is still some risk. Consider bringing a travellers' diarrhea kit in case of stomach problems.
See our vaccinations page to learn more about these infections and vaccines. Ready to protect yourself? Book your travel health appointment today by calling or schedule online now.
Do I Need a Visa for Spain?
A passport which is valid for at least 3 months from the expected date of departure from the Schengen area. A business and tourist visa is not required for stays up to 90 days. This 90 day period begins upon initial entry into the Schengen area.
Spain Entry Requirements

Do I Need A…
For My Trip to Spain?

Passport
Tourist Visa
Business Visa
Vaccinations
Sources: Embassy of Spain and Canadian Travel and Tourism
Spain is part of the European Union. Entry and exit requirements may change based on EU policy.
Visit the Canadian Travel and Tourism website for more information on entry and exit requirements.
What is the Climate Like in Spain?
Spain's weather can vary according to your location within the country.
The southern and eastern coastal regions have a Mediterranean climate. Summers are hot and usually very dry, and winters that tend to be mild but damp and rainy. The most likely time for rain in these locations is during the fall, from September to December.
In the central inland region of the country, the climate tends to be hot in the summer as well. But, the winters are much colder and snowfall is more likely, especially in the mountains. Rain falls most often in the spring and the autumn months.
The northern part of the country, often called Basque country, has a temperate climate. Summer temperatures in this area are much cooler than those in the south, and the winters are mild. Rain and clouds are very common, especially during the winter months.
Coastal regions are popular in the summer, especially June to August. Mountain regions experience a boom in January and February for skiing and other sports.
How Safe is Spain?
Spain is a relatively safe country. But, travellers should always exercise caution when visiting unfamiliar countries.
Pick-pocketing and other types of petty theft are common, especially in tourist regions like Madrid and Barcelona. Keep track of all your belongings and be wary of pickpockets working in groups.
While violent crimes are uncommon, they do sometimes occur. Muggings may sometimes turn violent. Stay in well-lit and populated areas if possible.
Wandering Through Gaudí Buildings in Barcelona
Barcelona is a popular destination for many reasons. One of the most visited are its many buildings designed by the famous architect Antoni Gaudí.
Gaudí's structures are some of the most important tourist destinations in Barcelona. Some have even been made UNESCO World Heritage sites. They are known for their eccentric, fantastical designs featuring unusual curves, angles and colors. This sets them apart from the surrounding buildings.
One of the most famous Gaudí structures is a church called the Basílica de la Sagrada Família. The church has been under construction for 125 years. Construction is not expected to finish until 2030. But, it is still a major tourist attraction and a breathtaking piece of architecture.
What Should I Pack for Spain?
Don't forget to bring the following essentials on your trip to Spain:
Theft-Proof Bag – While no bag can be entirely theft-proof, choosing bags that have strong straps and that cross over your body.
Weather-Appropriate Clothing – Be sure to check the weather for your vacation to make sure you have the right clothes for the climate. Keep warm in the winter, stay cool in the summer, and in the spring and autumn, be ready for any type of weather.
Comfortable Shoes – The best way to enjoy Spanish cities, like many European cities, is by walking. Be sure to have shoes with good support so you don't tire out your feet.
Sunscreen – A bottle of sunscreen is essential to prevent painful sunburns, especially in summer.
Canadian Embassy in Spain
Canadian consular services can help travellers with many issues they may face including passport services. Once in Spain, the information for the Canadian Embassy is:
Canadian Embassy in Spain
Torre Emperador Castellana,
Paseo de la Castellana 259D,
28046 Madrid, Spain
Telephone: (34) 91 382 8400
Stay safe abroad with Passport Health. Call or book online now and start travelling safely today!
Customer Reviews
Passport Health – Travel Vaccines for Spain
Overall rating: 5 stars – 3 reviews
"

Very Helpful

"

"I am going to visit my first grandchild in Spain, and was told that I needed to have the Pertussis (Tdap) booster and the flu shot before going. I already had the flu shot, but it was impossible to get the Tdap at short notice anywhere in Montreal until I found Passport Health. I am very grateful to you!"
"

Good experience!

"

"Our time spent at Passport health was easy and quick. We were shown in on time. Our nurse was friendly and knowledgeable. We left with everything we needed for our trip to Spain."
"

Prepared for Spain Trip

"

"Great service by very helpful and friendly travel nurses. They have a good understanding of what vaccinations are required for your destination and clearly explain their recommendations. They send you home with a package detailing what to do and what to avoid to help keep you well on your travels."
On This Page:
Do I Need Vaccines For Spain?
Do I Need a Visa for Spain?
What is the Climate Like in Spain?
How Safe is Spain?
Wandering Through Gaudí Buildings in Barcelona
What Should I Pack for Spain?
Canadian Embassy in Spain