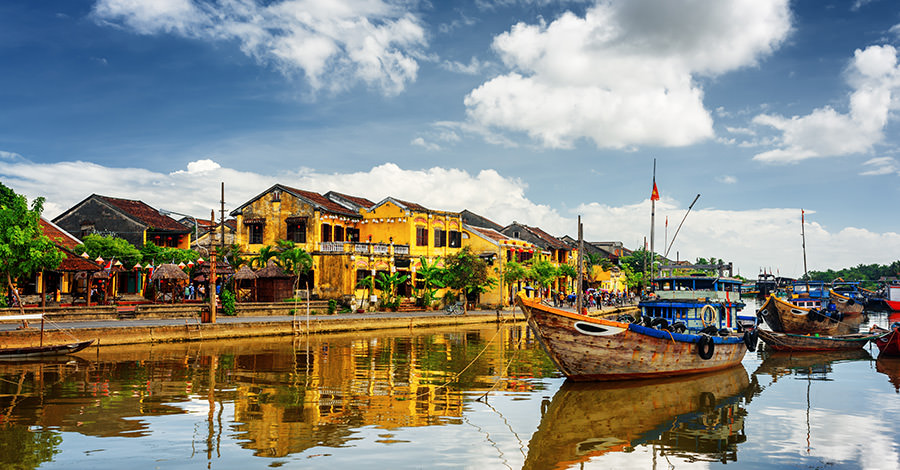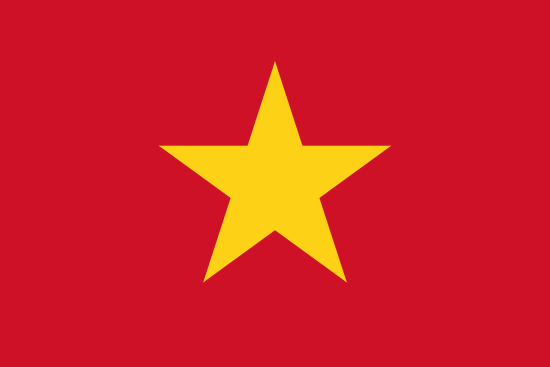 Vietnam has become a popular tourist destination.
Visitors looking to be swept away by gorgeous landscape will be can see jungles, caves, grottoes, and immense limestone pillars. Those looking to explore new flavors and foods will be thrilled with the cheap and delicious street food.
Even those looking to experience a new culture will be able to indulge in Vietnam's unique blend of Confucianism, Buddhism, Hinduism, Southern Chinese, and French influences.
Do I Need Vaccines for Vietnam?
Yes, some vaccines are recommended or required for Vietnam. The PHAC and WHO recommend the following vaccines for Vietnam: typhoid, hepatitis A, hepatitis B, cholera, rabies, Japanese encephalitis, meningitis, and influenza.
---
Travellers should also take steps to avoid mosquito bites. Share your itinerary with a travel medicine specialist to see if there are other steps you can take to prevent malaria, including taking prescription medicine. Antimalarials are highly recommended when visiting rural areas.
Japanese encephalitis vaccination is recommended for many travellers going to Vietnam. The mosquito-borne virus is potentially deadly and poses a risk to all travellers.
See our vaccinations page to learn more about these infections and vaccines. Ready to protect yourself? Book your travel health appointment today by calling or schedule online now.
Do I Need a Visa or Passport for Vietnam?
All travellers to Vietnam must have a passport and visa for entry. Passports must be valid for at least six months past a traveller's intended departure date from the country.
Is A …
A Vietnam Entry Requirement?

Passport
Yes
Passport Validity
Minimum 6 months validity
Blank Passport Pages
One page for entry stamp
Tourist Visa
Yes
Vaccinations
Recommended
Sources: Vietmanese Embassy and Canadian Travel and Tourism
Visit the Canadian Travel and Tourism website for more information on entry and exit requirements.
What is the Climate Like in Vietnam?
There are various climate zones within Vietnam. The far north experiences a dry season from October to March and a wet season from April to September. It can get particularly cold during December and January, but is otherwise pleasant.
In north Vietnam there are four distinct seasons: winter, where temperatures reach below 20.
In central Vietnam the weather is hot and dry from mid-January to late August. During the winter there is significant rainfall, occasionally typhoons, and much cooler temperatures.
In South Vietnam the temperatures are constant all year. There is a dry season from November to April and a wet season from May to November.
How Safe is Vietnam?
Crime does occur in Vietnam and the Overseas Security Advisory Council ranks Hanoi as medium in Overall Crime and Safety Situation.
Petty crime, such as pick-pocketing and theft occurs often. travelling alone after dark is not recommended. Violent crime has been growing, mostly in urban areas.
Scams are common. Foreign travellers should be very careful, particularly when entering motorcycle taxis, as there are many fake ones.
Visiting the Củ Chi Tunnels
The Củ Chi tunnels are a huge network of underground tunnels located in Ho Chi Minh City. They are a small part of a network of tunnels that exist under most of Vietnam. The tunnels played a great importance during many wars and battles. The government of Vietnam has turned the Củ Chi tunnels into a war memorial park.
Visitors can crawl into the tunnels and see the various traps that soldiers rigged to protect themselves. One can even visit underground conference rooms where various military campaigns were planned. Above ground, visitors can see monkeys or visit a shooting range.
What Should I Take To Vietnam?
Here are some essential items to consider for your trip to Indonesia:
Money Belt – These are a great way to avoid pickpocketing while in Vietnam.


Mosquito Repellent – Mosquitoes and mosquito-borne diseases are common in many parts of Vietnam. Make sure you're protected from these bugs while travelling.


Walking Shoes – Visitors can walk the streets to explore the street vendors or beautiful wildlife, making good shoes a must.
Canadian Embassy in Vietnam
When travelling it is very helpful to find out exactly where the Canadian Embassy or consulates are located. Keep the address written down in case you have a legal problem, you lose your passport, or you want to report a crime. Be sure to keep a copy of your passport with you in case you lose the original.
Canadian Embassy Hanoi – Consular Annex
31 Hung Vuong Street,
Hanoi, Vietnam
Telephone: 84 (4) 3734-5000
If you have any questions about travelling to Vietnam or are wondering what shots you may need for your trip, schedule an appointment by calling or book online today.