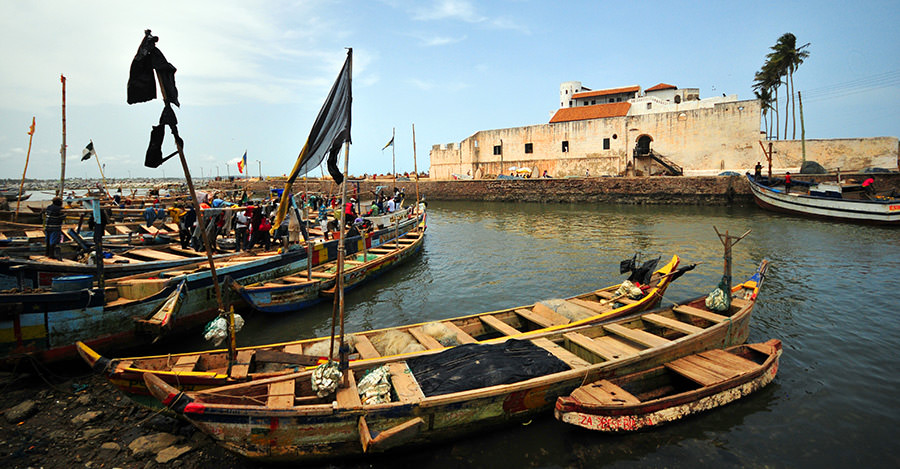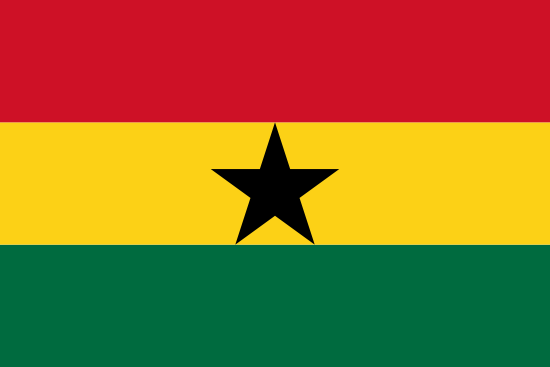 Ghana is considered a good and welcoming place, especially for first-time travellers to Africa. Tourism is a growing industry in Ghana.
Ghana presents a lot of opportunities to experience Africa through national parks, nature reserves and villages.
English is the official language of Ghana. But, not always the primary language people speak. Local languages also include Ga, Twi and Ewe.
The largest city, Accra is also the capital city of Ghana. Accra is a growing city with modern amenities of hotels, restaurants and a vast number of museums.
Do I Need Vaccines for Ghana?
Yes, some vaccines are recommended or required for Ghana. The PHAC and WHO recommend the following vaccines for Ghana: typhoid, hepatitis A, hepatitis B, cholera, yellow fever, rabies, meningitis, and influenza.
---
Documentation of yellow fever vaccination is required in Ghana. Make sure you are vaccinated before you go or you may be denied entry to the country.
Meningitis spreads in the region during the summer months. A meningitis vaccination is the best form of protection against this potentially deadly disease.
Malaria, dengue and chikungunya are all present in Ghana. Be sure to bring antimalarials, mosquito repellents and netting to stay protected while in-country.
Outside of Accra, access to medical facilities is limited. Make sure to bring any prescriptions you will need.
Visit our vaccinations page to learn more. Travel safely with Passport Health and schedule your appointment today by calling or book online now.
Do I Need a Visa or Passport for Ghana?
In order to enter Ghana, Canadian citizens with a valid passport still require a visa to enter the country. Either a tourist visa or business visa are required. All visas must be processed and approved before you arrive in Ghana.
Ghana Entry Requirements

Is A…
A Ghana Entry Requirement?

Passport
Yes
Passport Validity
At least 6 months validity
Blank Passport Pages
One blank page for entry stamp
Visa
Yes
Vaccinations
Proof of yellow fever vaccination is required.
Sources: Embassy of Ghana and Canadian Travel and Tourism
Visit the Canadian Travel and Tourism website for more information on entry and exit requirements.
What is the Climate Like in Ghana?
The majority of Ghana is a tropical savanna climate, with a small part of the southwest being a monsoon climate.
North Ghana experiences its rainy season from March-November. South Ghana's rainy season is from April to mid-November.
Average temperatures range from 21 to 28 degrees.
How Safe is Ghana?
Ghana is facing an increased threat from terrorist groups. Kidnapping that target Westerners have occurred in Cote d'Ivoire, Burkina Faso, Niger, and Mali.
Petty crime and scams are the most common crime that travellers face. Armed robbery and money solicitations at airports are on the rise.
Always remember to travel in groups and avoid travelling at night.
Homosexuality is illegal in Ghana and imprisonment can be from 3-10 years.
Remember that local authorities are responsible for investigating and prosecuting crime.
Coastal Forts in Ghana
The coastal forts of Ghana are a page out of history that helped create progress in Ghana's modern world.
One of the largest forts in Ghana is the Cape Coast Castle that overlooks the sea. It was one of the world's largest slave-holding sites and it still reflects the horror of that time.
The castle holds dungeons where slaves were held up to twelve weeks. In contrast, the castle also has a lavish governor's bedroom to illustrate the inequality of the age.
Other forts to check out in Ghana include Fort Metal Cross, Fort Batenstein and Osu Castle.
What Should I Take To Ghana?
Here are some essential items to consider for your trip to Ghana:
Prescription Medicine – You can get basic medicine at pharmacies, but formulas may be different.


Water Filtration – Because of the risk of cholera, typhoid and other water-borne diseases, filtration is a must. Be sure to bring a filter or cleansing tablets.


Money – Bring travellers cheques or credit card and cash them at an ATM. Don't use credit cards to buy items as credit card fraud is high.
Canadian Embassy in Ghana
If you find yourself in need of help while travelling in Ghana, there is a Canadian Embassy in the capital city of Accra.
High Commission of Canada in Ghana
42 Independence Avenue
Accra, Ghana
Sankara Interchange (Ako Adjei Overpass)
Telephone: 011 (233) 30 2211 521
If you have any questions about travelling to Ghana or are wondering what shots you may need for your trip, schedule an appointment with your local Passport Health travel medicine clinic. Call us at or book online now! and protect yourself today.