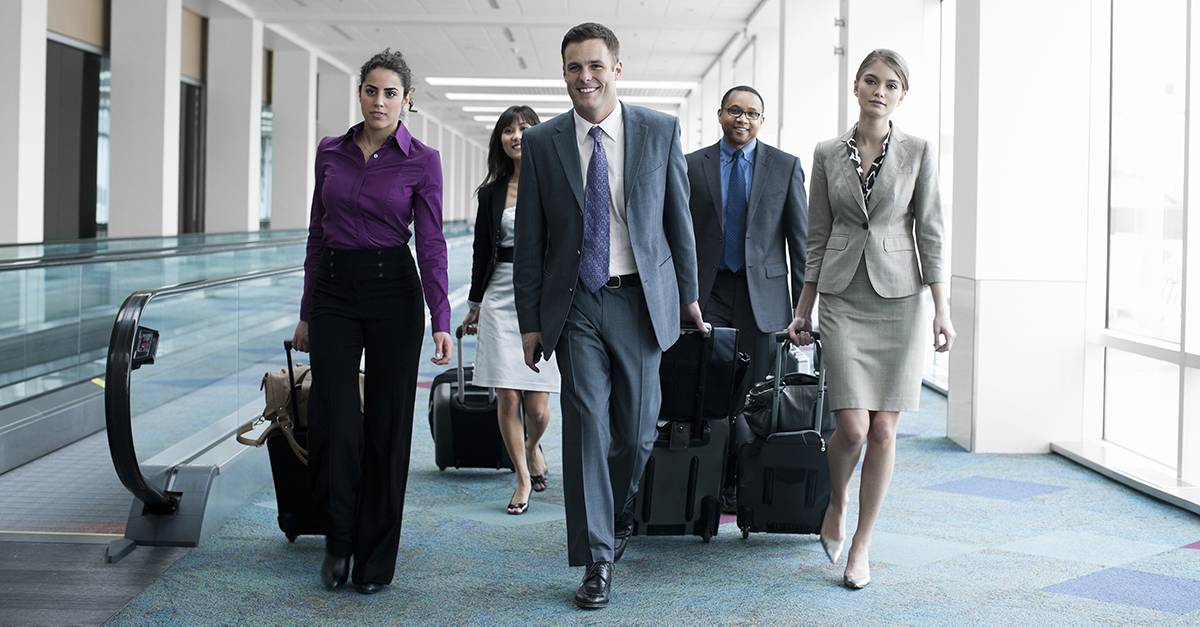 With 270+ travel clinics located throughout North America, Passport Health can save your company time and money. Protect your investment and prepare your employees' health, call 1-888-986-8868 to speak with an account representative for more information and to set up your account.
Passport Health has nearly two decades of corporate contract experience in providing travel health solutions for large organizations, corporations, small and medium-sized business, government consultants, and government agencies.
Whether you are sending an executive or employee on a short trip, repeated trips or an extended stay to work on a particular project, we can help take the burden off your staff and insure that all pre-deployment services are taken care of in a timely, efficient, cost effective manner. Since we have an extensive network of clinics staffed with dedicated, experienced medical professionals, we can coordinate needed services across North America.
Services available include:
Experienced travel medicine specialists
Specialty travel supplies
Copy of all interventions reported to company
Itemized monthly billing
Pre-employment, Deployment and Fit-for-Travel Physicals
Wellness programs available
We will come on-site for groups
On-Site Travel Medicine Clinics
Have more than a few people traveling to the same destination? Passport Health will come to your company to deliver the same quality care you experience in any of our clinics. Our on-site clinical team can provide a full and comprehensive line of services including all vaccines, required paperwork, consent forms, vaccine information sheets, record keeping, payment and disposal of medical waste.
What is the Passport Health Travel Medicine Services Advantage for Your Organization?
Travel Medicine Expertise:  Passport Health sets the industry standard in first class medical care.  All of our Doctors, Nurse Practitioners, and Registered Nurses undergo extensive training in travel health and immunology.  Moreover, our clinicians are employees of Passport Health, not of an outside staffing firm, so we guarantee the highest quality, standardized care across North America.  Our clinicians don't just vaccinate; each appointment includes an in-depth pre-travel consultation, so your employees are aware of country-specific risks and are highly prepared for their time abroad.


Any Vaccination:  Passport Health clinics maintain an on-hand supply of all pre-travel and protective vaccines.  As a result, we are able to take care of all of your employees' travel health needs in one stop, maximizing convenience and minimizing time away from work.  Passport Health is an approved Yellow Fever vaccination centre.


270+ Clinics in North America:  Passport Health has an extensive and growing clinic network.  Our clinics are conveniently located near main offices and employee communities.


On-Site Clinics:  Passport Health is able to send a team of our highly trained clinicians and administrative support staff to set up a temporary, on-site clinic at your organization's location.


Standardized Reporting and Invoicing:  Passport Health is a technology-centric business, and we have spent over a decade developing in-house technology to support our core business.  All Passport Health clinics use our proprietary, secure Electronic Medical Record system.  Therefore, we are able to provide results reporting that is streamlined, standardized across your organization, and easily accessible to the appropriate Human Resources or Health Services contact.  We eliminate the record keeping hassle that results from coordinating among a disparate network of providers.


Wellness Services:  Passport Health clinics also offer a full range of wellness services, including physical examinations, medical testing, and drug, blood, and laboratory testing.  As a result, we are able to offer a full solution to all of your pre-travel health and wellness needs.
Keeping an eye out for your bottom line:
Sending employees into the community to find the vaccines they might need can cost your company thousands in extra charges. We have seen costs in excess of $1,500.00 per traveller for unnecessary vaccines, excessive visit fees and accelerated dosing schedules that may not have been needed. Experience is key in providing the proper vaccines, medications and supplies and Passport Health has the experience and expertise to manage the project so that your employee is properly protected, your liability is minimized and cost is contained.
For Businesses, Organizations, and Government:  Passport Health Is Your One-Stop Pre-Travel Health Solutions Provider.