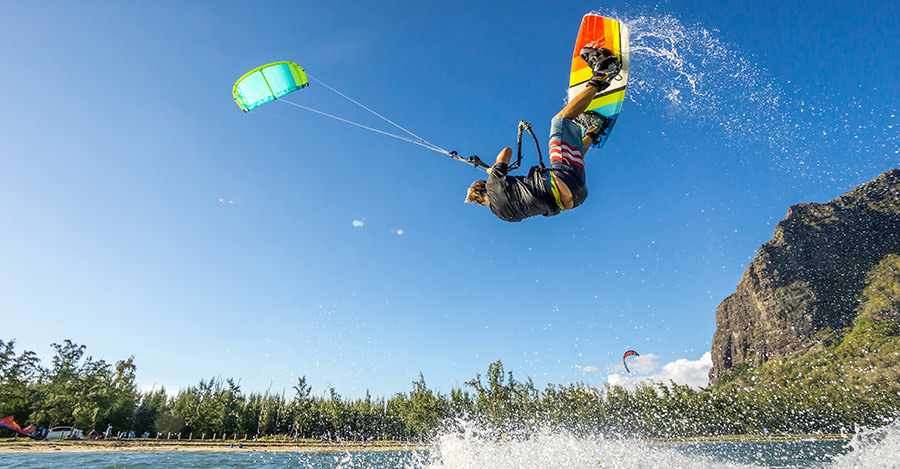 The island country of Mauritius includes six different islands in the Indian Ocean. The islands were colonized under several different countries including the Dutch, French and British. The country gained its independence in 1968.
English is the official language of Mauritius. But, the islands are multi-ethnic and multi-religious. The most widely-practiced religions are Hinduism and Christianity.
The capital city of Port Louis has a population of 140,000 and it is the largest city in Mauritius.
Mauritius is home to some of the rarest animal and plant species in the world.
Do I Need Vaccines for Mauritius?
Yes, some vaccines are recommended or required for Mauritius. The PHAC and WHO recommend the following vaccines for Mauritius: typhoid, hepatitis A, hepatitis B, cholera, rabies, and influenza.
---
Mosquito-borne diseases like chikungunya and dengue are prevalent in Mauritius. Be sure to bring mosquito repellents and netting.
Medical care is good at clinics and major hospitals. Ambulance services are present.
Visit our vaccinations page to learn more. Travel safely with Passport Health and schedule your appointment today by calling or book online now.
Do I Need a Visa or Passport for Mauritius?
Canadian citizens do not need a visa for stays under 60 days. A valid passport is still necessary for entry.
Is A …
An Mauritius Entry Requirement?

Passport
Yes
Passport Validity
Duration of stay
Blank Passport Pages
One page per entry stamp
Visa
No
Vaccinations
Recommended
Sources: Canadian Travel and Tourism and Mauritius Embassy
Visit the Canadian Travel and Tourism website for more information on entry and exit requirements.
What is the Climate Like in Mauritius?
Mauritius has a mild tropical climate throughout the year. Mauritius experiences two different seasons: summer (November-April) and winter (June-September). The summer is wet while the winter is dry. Temperature remain consistent year-round, ranging from low-20s to high-20s.
How Safe is Mauritius?
Although crime rates are relatively low, it always best to proceed with caution. Robberies are common at beachside bungalows and petty crime can take place at night.
Prostitution and drugs are present in "Company Gardens" park.
If you leave port and plan on going on an ocean excursion, let a third-party know where you will be in case of an emergency. Pirates have attacked in nearby seas.
Rare Wildlife in Mauritius
Mauritius is home to some of the rarest and most diverse plant and animal species in the world. Tourists can experience this wildlife at Ile aux Aigrettes, a protected islet and nature reserve.
Daily boat trips to the island are available to explore and encounter rare wildlife. If you're going on this trip, be sure to wear long clothing to ward off mosquitoes.
Ile aux Aigrettes is home to many endangered species including the Telfairs Skink, geckos, and giant tortoises.
What Should I Take To Mauritius?
Here are some essential items to consider for your trip to Mauritius:
Semi-formal Clothing – Some of the hotels in Mauritius ask that their clients do not wear jeans. Make sure to pack trousers or dresses.


Prescriptions – Although pharmacies can be found, it's wise to bring your own prescription drugs.


Umbrella – Due to its climate, the island can be prone to sudden rainshowers.


Water shoes – sea urchins can be common off of the coasts and beaches of Mauritius.
Canadian Embassy in Mauritius
If you find yourself in need of help while travelling in Mauritius, there is a Canadian Embassy in Port Louis.
Consulate of Canada to Mauritius in Port Louis
18 Jules Koenig Street
Port Louis
Telephone: +230 2125500
If you have any questions about travelling to Mauritius or are wondering what shots you may need for your trip, schedule an appointment with your local Passport Health travel medicine clinic. Call us at or book online now and protect yourself today.