Typhoid, rabies and hepatitis A are common in many parts of the world. Passport Health has these and all other vaccines in-stock and ready for your visit.
All Passport Health clinics are approved Yellow Fever Vaccination Centres. Some countries require proof of vaccination, others have outbreaks of the virus. Ensure you have everything you need for your trip.
Recommendations vary based on each individuals itinerary. Our expert staff will walk you through everything you need for your specific trip and health situation.
Passport Health offers a variety of services to businesses including onsite flu vaccination, biometric screening and more. Whether at home or abroad, Passport Health Richmond travel clinic is here to help.
Details & Directions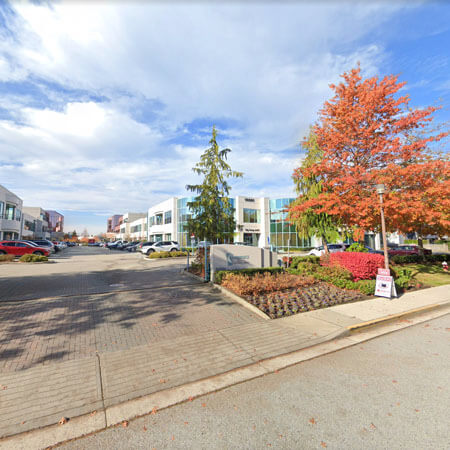 The Passport Health Richmond Office is located in the Crestwood Corporate Business Park in North Richmond, east of the Richmond Auto Mall. There is free parking for clients in the front of the building.
Schedule an appointment today by booking online or calling .
Customer Reviews
"

Best clinic ever

"

"Very helpful, friendly, acted like they loved their jobs, very knowledgeable. I was going to Mozambique and had no idea of what all I was told!"
"

Knowledgeable staff

"

"Passport health is amazing; the staff understand all of the requirements to keep you healthy and safe on vacation! Highly recommend if you are planning to travel."
"

Great service

"

"I needed to get a immunization record and the service was quick and prompt"
"

Wonderful

"

"I love the nurse there–she was great giving me the shots. I'm usually very nervous, but she was really good."
"

Excellent and friendly service

"

"Liked the online interface to complete intake form. Very knowledgeable and explained travel info and recommendations above and beyond the vaccines, shots, etc."
"

An excellent experience

"

"Truly outstanding. Scheduling online was easy and the consultation was friendly and professional. John explained my options clearly and made the vaccination process a breeze. Highly recommended."