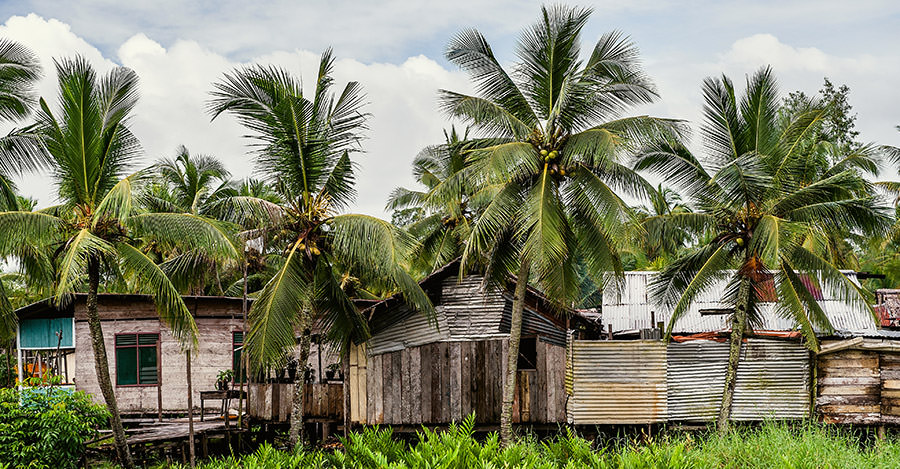 Guinea is small West African country, considered an off-the-beaten path destination for adventurous travellers. Popular areas for visitors to Guinea include Iles de Los, a trio of nearby tropical islands and Fouta Djalon, an area with green rolling hills known for excellent hiking.
The coastal city of Conakry serves as Guinea's capital. It is known for the historical architecture of its mosques and churches, as well as the Conakry Botanical Gardens, home to many tropical flowers and tall Kapok trees that can grow up to 60m.
Do I Need Vaccines for Guinea?
Yes, some vaccines are recommended or required for Guinea. The PHAC and WHO recommend the following vaccines for Guinea: typhoid, hepatitis A, hepatitis B, cholera, yellow fever, rabies, meningitis, influenza.
---
Yellow fever is endemic in Guinea. the PHAC recommends yellow fever vaccination for all travellers to Guinea who are over 9 months old. All visitors to Guinea arriving from countries with yellow fever must show proof of vaccination.
There is currently a measles outbreak in several areas of Guinea. Travellers should make sure they have been vaccinated against the disease.
The country of Guinea was affected by the Ebola outbreak in 2014, but was declared Ebola-free in 2016.
According to the PHAC, there is also risk of Zika in Guinea. Pregnant women should avoid travelling to the area.
To find out more about these vaccines, see our vaccinations page. Ready to travel safely? Book your appointment either call or book online now.
Do I Need a Visa or Passport for Guinea
Canadians must present a passport which is valid for at least the duration of their stay in order to enter the country. You must also receive a visa for all tourism and business purposes prior to departure.
Sources: Embassy of Guinea and Canadian Travel and Tourism
Visas are generally valid for 30 days, but can be extended for up to 90 days.
Visit the Canadian Travel and Tourism website for more information on entry and exit requirements.
What is the Climate Like in Guinea?
Guinea has a tropical climate, with both a wet and dry season. It is hot and humid, and known as one of the wettest countries in West Africa.
Monsoon season is generally between June and November. It can make travel in some remote areas difficult as roads can become muddy and impassable.
How safe is Guinea?
There is no country-wide advisory in place for Guinea. But, the Canadian Government advises caution for travellers visiting the country.
Travellers should to be vigilant, especially at the borders between Sierra Leone, Liberia and Mali.
There is a risk of terrorism within Guinea. Pay attention to your surroundings while in public, and avoid any demonstrations or protests.
There have been instances of muggings and carjackings involving foreigners in Guinea. Avoid displaying items such as jewellery or electronics. Don't walk alone or travel at night, if possible.
Road checkpoints are not uncommon. Keep your travel documents with you at all times. It's also a good idea to keep car doors and windows locked during travel.
Water from local communities in Guinea should be considered contaminated and should not be used for drinking or cooking.
Guinea's Rules, Customs and Laws
An international driving permit is required to operate a vehicle in Guinea. Passport Health's Passport and Visa Services department can help you obtain one.


A license is required to export gems. Smuggling is a serious offense with strict penalties.


Photographing military or police sites, or the Presidential palace is forbidden.


Islamic laws and practices are adhered to in Guinea and should be respected by all visitors. Dress conservatively and adhere to social and religious traditions.


The laws of Guinea prohibit sexual acts between individuals of the same sex.
What Should I Take To Guinea?
Guinea has a tropical climate, so light, airy clothing will help keep you cool and comfortable.
Guinea has both a wet and dry season. If you are visiting during the wet season, between June and November, be sure to bring a rain jacket and an umbrella.
Because of the humidity and moisture, Guinea is home to the type of mosquito that carries yellow fever. Be sure to bring mosquito spray to protect yourself from bites and don't forget your vaccine.
Canadian Embassy in Conakry
Canadian consular services can help travellers with many issues they may face including passport services. Once in Guinea, the information for the Canadian consulate is:
Consulate of Canada in Conakry
Descente Plage Rogbané,
Taouyah Corniche,
Conakry, Guinea
Postal Address P.O. Box 1833,
Conakry, Guinea
Telephone: 224 622 350104
Ready to start your next journey? Call us at or book online now!