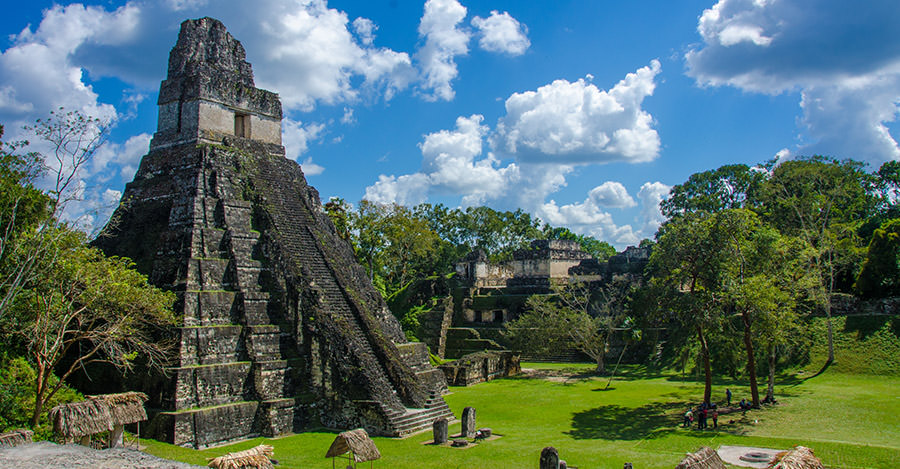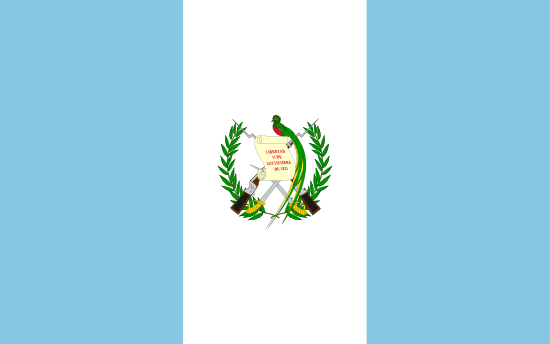 Guatemala boasts some of the most stunning and diverse landscapes in Central America. With opportunities to explore ruins, volcanoes, and sandy beaches, there's something for everyone!
Both Guatemala City and Antigua offer great base points for travel to the Lake Atitlan, a stunning volcanic crater-formed lake still surrounded by the volcanoes that formed it. Lake Atitlan is regarded as a beautiful and largely spiritual destination.
A must-see destination for all types of travellers is Fuentes Georgina, a hot-spring created by Guatemala's volcanoes. All Guatemala's regions come into one at this destination.
If Mayan culture fascinates you, you should visit the Peten Region. Bordering Belize, it is home to many Mayan ruins including Tikal, the largest Mayan archeological site.
Whichever adventure you seek, Guatemala is calling your name.
Do I Need Vaccines for Guatemala?
Yes, some vaccines are recommended or required for Guatemala. The PHAC and WHO recommend the following vaccines for Guatemala: typhoid, hepatitis A, hepatitis B, rabies, and influenza.
---
Some more health risks include:
Medical care in Guatemala City is readily accessible. In rural areas it can be scarce. Check with your insurance company before travel to solidify overseas coverage.
Visit our vaccinations page to learn more. Travel safely with Passport Health and schedule your appointment today by calling or book online now.
Do I Need a Visa or Passport for Guatemala?
Canadian citizens using valid Canadian passports do not need a visa for all tourism stays under 90 days. Any business visits to Guatemala will require you to obtain a visa. This cannot be done, but can only be done in person at the Embassy of Guatemala in Ontario.
Is A …
A Guatemala Entry Requirement?

Passport
Yes
Passport Validity
Length of stay
Blank Passport Pages
One page per entry stamp
Visa
No
Vaccinations
Recommended
Sources: Canadian Travel and Tourism and Guatemala Embassy
Visit the Canadian Travel and Tourism website for more information on entry and exit requirements.
What is the Climate Like in Guatemala?
Guatemala's climate is diverse for a country bordering the ocean. This allows a unique experience for travellers if one chooses to seek out all three zones. Here are the three climate zones that you will find in Guatemala:
Cool Area – Areas of the country encompassed by mountains and at a high altitude. Expect temperatures to be between 18 and 21 degrees. This is where the hot-spring Fuentes Georginas is located, along with Quetzaltenango.


Temperate Area – Moderate elevation areas that include both Guatemala City and Antigua. Expect temperatures to be around 29 degrees and lower.


Tropical Area – Any part of Guatemala in contact with the ocean. Temperatures can reach 38 degrees with fluctuations as low as 21 degrees. Cities include Livingston and Monterrico.
Due to the dry season, December to May are the most popular times to visit Guatemala. Expect the weather to be consistent with the above numbers during the daytime.
How Safe is Guatemala?
The Canadian Government labels Guatemala as an area of "critical" concern for violent crimes. Most crimes are sexual assault, theft, armed robbery, and carjacking. In Guatemala, Canadians are known for having material goods worth high monetary value. There are areas of the country, especially in the larger cities, to avoid to decrease risks.
It is important to remain vigilant immediately upon arriving in Guatemala. Reports of robberies and carjacking while leaving the airport are common at all hours of the day. Additionally, diversions are common in pickpocketing attempts. Be sure to keep your belongings close and leave important items in a safe space at your lodging.
Transportation wise, cars are the best option though public transportation is available. Seek out radio-dispatched taxis and avoid public buses, as the crime rate is high. With the highest rate of motor-vehicle accidents at night, try driving during light hours. Tourists groups can also seek security escorts.
Fuentes Georginas Hot Springs in Guatemala
These hot springs are popular with travellers seeking to relax or enjoy history. With views of the volcanoes and hot sulfur springs that created the pools themselves, it is a must see.
There are four separate pool areas, all differing in temperatures. Enjoy a tour of the entire Fuentes Georginas natural spa for a complete experience.
What Should I Take To Guatemala?
Here are some essential items to consider for your trip to Guatemala:
Medication and First Aid – It is always better to be prepared. Bring along any recommended medications by your Passport Health Specialist as a well as an appropriate first-aid kit.


Clothing – Though Guatemala is generally a hotter climate, nights can get very cold. Bring lightweight clothing for active travel and heavier clothing for the night time. A sturdy pair of hiking boots or sneakers will be perfect for any walking and hiking. As pickpocketing is a threat, less flashy clothing is ideal.


Sunscreen and Bug Spray – Guatemala is close to the equator which equates to a stronger sun. Look to invest in sunscreen as well as sun protective clothing. Bug spray is available for buy in Guatemala but it is best to invest before leaving.


Electronics – If you cannot replace it, do not bring it due to the crime rate. ATM scams are also prevalent in Guatemala. Avoid public ATM's as well as using your credit card in unreliable places. Exchanging U.S. dollars to quetzales is the safest route.
Canadian Embassy in Guatemala
The embassy of Canada to Guatemala is available for all emergency needs and questions regarding legalization of documents, passports, etc.
Embassy of Canada to Guatemala
13 Calle 8-44 Zona 10,
Edificio Edyma Plaza
Tel: (502) 2363-4348
If you have any questions about travelling to Guatemala or are wondering what shots you may need for your trip, schedule an appointment with your local Passport Health travel medicine clinic. Call us at or book online now and protect yourself today.