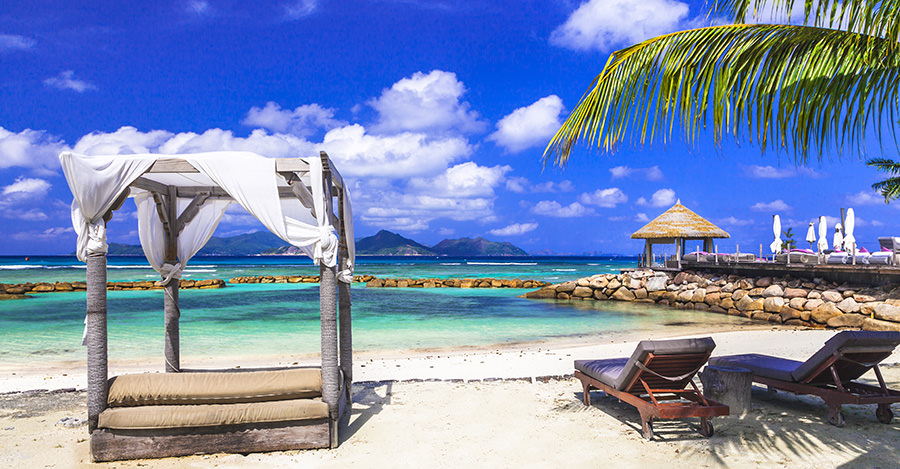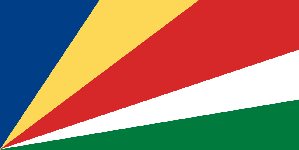 Do I Need Vaccines for Seychelles?
Do I Need a Passport or Visa for Seychelles?
What is the Climate Like in Seychelles?
How Safe Is Seychelles?
Diving Courses in Seychelles
What Should I Take to Seychelles?
Canadian Embassy to Seychelles
Seychelles is made up of 115 islands located in the Indian Ocean off of East Africa. The country is known for its spectacular beaches made of white sand and bright blue waters.
There are lavish resorts and family-run guest houses that allow visitors to watch sunsets over rolling hills. For those who love wildlife, Seychelles is a gold mind. Travellers will find sea turtles, tropical birds and coral reefs filled with colorful fish and sharks.
Do I Need Vaccines for Seychelles?
Yes, some vaccines are recommended or required for Seychelles. The PHAC and WHO recommend the following vaccines for Seychelles: typhoid, hepatitis A, hepatitis B, rabies, and influenza.
---
Dengue and chikungunya are present in Seychelles. Make sure to have and use repellents and netting, even in urban areas.
Visit our vaccinations page to learn more. Travel safely with Passport Health and schedule your appointment today by calling or book online now.
Do I Need a Passport or Visa for Seychelles?
A passport which is valid at least until your expected date of departure is required to enter the country. A business visa is not required and a tourist visa is not required for up to 90 days. All passengers must have proof of sufficient funds, a return or onward ticket, as well as proof of accommodation.
Is A …
A Seychelles Entry Requirement?

Passport
Yes
Passport Validity
Duration of stay
Blank Passport Pages
One page per entry stamp
Visa
No
Vaccinations
May be required
Sources: Canadian Travel and Tourism and Government of Seychelles
Visit the Canadian Travel and Tourism website for more information on entry and exit requirements.
What is the Climate Like in Seychelles?
Seychelles is almost always warm, with temperatures remaining stable throughout the year. The temperature rarely goes below the low-20's.
From November to March it is cooler, with north-west trade winds blowing over the country. The temperature is hottest from December to April and wettest from December to February. Additionally, almost all the islands are outside the cyclone belt.
How Safe is Seychelles?
Seychelles is a relatively safe country to visit. Petty crime, such as pick-pocketing or bag-snatching, does occur in crowded places. Travellers should avoid carrying unnecessary valuables with them. Be cautious while travelling and travel with a partner when possible. Additionally, travellers should avoid demonstrations or large gatherings, as they can turn violent.
Diving Courses in Seychelles
Both beginners and experienced divers can join diving courses in Seychelles. Certified divers can see shipwrecks, tropical fish manta rays and sharks. Or, they can swim through gullies made of beautiful granite boulders.
For those apprehensive about diving, there are plenty of snorkeling opportunities. These still allow visitors a glimpse into this amazing underwater world.
What Should I Take to Seychelles?
Make sure to bring these key items with you to Seychelles:
Sunscreen – Lounging on the beach or exploring the outdoors is a must in Seychelles. Make sure to lather up in sunscreen first to preventing burning.


Swimsuit – Seychelles is known for its beaches so bring a swimsuit or two so you can enjoy the warm water.


Plug Adaptors – The power sockets in Seychelles are type G. An adapter is needed when travelling.
Canadian Embassy to Seychelles
When travelling it is very helpful to find out exactly where the Canadian Embassy or consulates are located. Keep the address written down in case you have a legal problem, you lose your passport, or you want to report a crime. Be sure to keep a copy of your passport with you in case you lose the original.
While there is no embassy on Seychelles, there is an embassy in Tanzania that serves both nations.
High Commission of Canada in Tanzania
26 Garden Avenue/38 Mirambo street
P.O. Box 1022
Dar es Salaam, Tanzania
Phone: +255-22-216-3300
Stay safe abroad with Passport Health. Call or book online now and start travelling safely today!