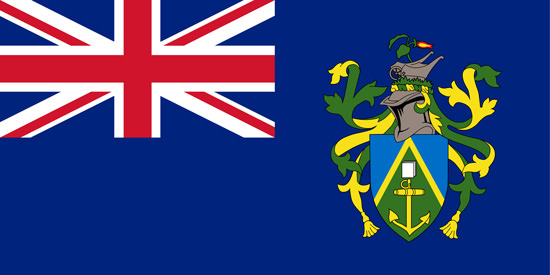 Travel Vaccines and Advice for Pitcairn Islands
The Pitcairn Islands are some of the most remote islands in the entire world. They are a British Overseas Territory. There are four islands, with only one, Pitcairn, being inhabited.
There are only 147 people that live on Pitcairn Islands, with the national language being English and the native language of Pitkern. The official currency of the Pitcairn Islands is the New Zealand dollar.
If you are planning to travel to the Pitcairn Islands, you need to plan ahead. There are no airports on the Pitcairn Islands and the only way to get there is by boat. Pitcairn Island is accessible by tourists via the designated tourist boat, the Claymore II, which leaves the port in Mangareva every two weeks.
Do I Need Vaccines for Pitcairn Islands?
Yes, some vaccines are recommended or required for Pitcairn Islands. The PHAC and WHO recommend the following vaccinations for Pitcairn Islands: COVID-19, hepatitis A, hepatitis B, typhoid, meningitis, polio, measles, mumps and rubella (MMR), Tdap (tetanus, diphtheria and pertussis), chickenpox, shingles, pneumonia and influenza.
See the bullets below to learn more about some of these key immunizations:
See the tables below for more information:
Recommended Travel Vaccinations for Pitcairn Islands

VACCINE
HOW DISEASE SPREADS
DETAILS

COVID-19
Airborne
Recommended for all travellers
Hepatitis A
Food & Water
Recommended for most travellers
Hepatitis B
Blood & Body Fluids
Accelerated schedule available
Typhoid
Food & Water
Shot lasts 2 years. Oral vaccine lasts 5 years, must be able to swallow pills. Oral doses must be kept in refrigerator.
Routine Vaccinations for Pitcairn Islands

VACCINE
HOW DISEASE SPREADS
DETAILS

Measles Mumps Rubella (MMR)
Various Vectors
Given to anyone unvaccinated and/or born after 1957. One time adult booster recommended.
TDAP (Tetanus, Diphtheria & Pertussis)
Wounds & Airborne
Only one adult booster of pertussis required.
Chickenpox
Direct Contact & Airborne
Given to those unvaccinated that did not have chickenpox.
Shingles
Direct Contact
Vaccine can still be given if you have had shingles.
Pneumonia
Airborne
Two vaccines given separately. All 65+ or immunocompromised should receive both.
Influenza
Airborne
Vaccine components change annually.
Meningitis
Airborne & Direct Contact
Given to anyone unvaccinated or at an increased risk, especially students.
Polio
Food & Water
Considered a routine vaccination for most travel itineraries. Single adult booster recommended.
There is a modern medical clinic on the islands, but the nearest hospital is in New Zealand. Since there are no airports on the Pitcairn Islands, it may take two days to get emergency medical care.
To find out more about these vaccines, see our vaccinations page. Ready to travel safely? Book your appointment either call or start booking online now.
Do I Need a Visa or Passport for the Pitcairn Islands?
The islands in this territory follow the same basic entry requirements as the United Kingdom. Tourist visas are not required for stays up to six months. Business visas are required, including for unpaid, volunteer or part-time work. Business visas are required for those travellers.
Proof of yellow fever vaccination may be required.
Pitcairn Islands Entry Requirements

Do I Need A…
For My Trip to Pitcairn Islands?

Passport
Tourist Visa
Business Visa
Vaccinations
Sources: Embassy of New Zealand and Government of Canada
What Is the Climate Like in the Pitcairn Islands?
The climate of the Pitcairn Islands is subtropical with hot summers and mild winters.
The summer months span from December to March with the average temperatures are from 20 to 25.
Winter months run from June to September with temps from 18 to 23. It rains throughout all seasons.
How Safe are the Pitcairn Islands?
Due to the low population, there is no crime on the Pitcairn Islands. But, you should practice safety while travelling. When you are transferring to the island by boat, wear a life vest.
Local authorities are responsible for investigating and prosecuting crime if a crime should be committed against you.
Ship Remains on the Pitcairn Islands
In the late 1700's, the Pitcairn Islands were settled by mutineers of a ship called Bounty. They burned the ship in the bay and settled the island, creating the first community.
The remains of the Bounty can still be seen today in Bounty Bay. Although there is not much of it that remains, divers and tourists still try to see what they can. You can still view the Bounty's anchor at the Public Hall and other relics from the ship at a museum in Adamstown.
What Should I Take To the Pitcairn Islands?
Here are some essential items to consider for your trip to the Pitcairn Islands:
Electricity Adapter – Voltage in the Pitcairn Islands is 230-249 Volts, same as Australia and New Zealand's adapters.
Prescriptions and over-the-counter medications – Due to its remoteness, it may be hard to find necessary medicine while you're there.
Any kind of personal toiletries – If the island doesn't have the toiletries you use and desire, you will not be able to get them.
Canadian Embassy in the Pitcairn Islands
If travellers face issues or have concerns while travelling throughout the country, contact or visit the Canadian Embassy.
There is no Canadian embassy in the Pitcairn Islands, but it is served by the embassy in New Zealand.
High Commission of Canada in Wellington
Level 11, 125 The Terrace,
Wellington 6011, New Zealand
Telephone: +64 4 473-9577
Email: wlgtn@international.gc.ca
If you have any questions about travelling to the Pitcairn Islands or are wondering what shots you may need for your trip, schedule an appointment with your local Passport Health travel medicine clinic. Call us at or book online now and protect yourself today.
Customer Reviews
Passport Health –

Travel Vaccines for the Pitcairn Islands