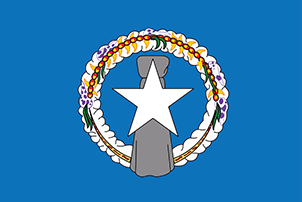 Travel Vaccines and Advice for the Northern Mariana Islands
The Northern Mariana Islands is in the Pacific Ocean. It has 15 different islands each provides visitors with opportunities to find fun. Whether it's adventure, history, or a little sun, the islands will not disappoint.
Tinian is one of the three main islands of the nation. Taga Beach runs along the island. It has soft sand and vibrant blue waters. The House of Taga is also nearby. This features archaeological site with prehistoric stone structures. It is an ideal destination for anyone looking for water sports like scuba diving and snorkeling.
The Northern Mariana Islands offer a variety of opportunities for tourists. Whatever adventure you may be searching for out on the sea, you are sure to find it in the Northern Mariana Islands.
Do I Need Vaccines for Northern Mariana Islands?
Yes, some vaccines are recommended or required for Northern Mariana Islands. The PHAC and WHO recommend the following vaccinations for Northern Mariana Islands: COVID-19, hepatitis A, hepatitis B, meningitis, polio, measles, mumps and rubella (MMR), Tdap (tetanus, diphtheria and pertussis), chickenpox, shingles, pneumonia and influenza.
See the bullets below to learn more about some of these key immunizations:
See the tables below for more information:
Recommended Travel Vaccinations for Northern Mariana Islands

VACCINE
HOW DISEASE SPREADS
DETAILS

COVID-19
Airborne
Recommended for all travellers
Hepatitis A
Food & Water
Recommended for most travellers
Hepatitis B
Blood & Body Fluids
Recommended for travellers
to most regions.
Routine Vaccinations for Northern Mariana Islands

VACCINE
HOW DISEASE SPREADS
DETAILS

Measles Mumps Rubella (MMR)
Various Vectors
Given to anyone unvaccinated and/or born after 1957. One time adult booster recommended.
TDAP (Tetanus, Diphtheria & Pertussis)
Wounds & Airborne
Only one adult booster of pertussis required.
Chickenpox
Direct Contact & Airborne
Given to those unvaccinated that did not have chickenpox.
Shingles
Direct Contact
Vaccine can still be given if you have had shingles.
Pneumonia
Airborne
Two vaccines given separately. All 65+ or immunocompromised should receive both.
Influenza
Airborne
Vaccine components change annually.
Meningitis
Airborne & Direct Contact
Given to anyone unvaccinated or at an increased risk, especially students.
Polio
Food & Water
Considered a routine vaccination for most travel itineraries. Single adult booster recommended.
Dengue is present on the islands. Mosquito repellents and netting are the best way to prevent the disease.
Make sure your routine vaccinations are up-to-date before your trip to the Northern Mariana Islands.
Visit our vaccinations page to learn more. Travel safely with Passport Health and schedule your appointment today by calling or book online now.
Do the Marianas Have COVID-19 Travel Restrictions?
The Marianas do not currently have any entry restrictions in place. But, travellers arriving from regions where COVID-19 is present will be required to quarantine for 14 days.
All travellers must complete a health form before landing. Airline crews are allowed to depart the country without going through the 14-day quarantine.
Other infections are still present in the region like rabies or travellers' diarrhea. Make sure you stay protected with a visit to Passport Health. Call or book online now.
Do I Need a Visa for Northern Mariana Islands?
A passport which is valid until the expected date of departure is required to enter the country. Generally, Canadian citizens do not require a visa to enter U.S. territories. Those with a criminal record may be denied entry.
Visit the Canadian Travel and Tourism website for more information on entry and exit requirements.
What Is The Climate Like In The Northern Mariana Islands?
The weather in the Northern Mariana Islands is tropical and varies little. The average daytime temperature is in the 20's. The wet season is from July to October, with August and September seeing the most rainfall.
During this time, tropical storms and cyclones can occur. Be sure to take precautions before your trip. Check for weather alerts or other updates while on the islands to stay informed.
How Safe Is The Northern Mariana Islands?
The Northern Mariana Islands are generally safe fro travellers.
Petty crime like burglary and theft do occur. Be watchful of your belongings. Consider using a safe or secure location for travel documents and expensive items. In Saipan, cars, apartments and hotel rooms are common targets.
Stay vigilant at night. Travel in a group when possible and avoid going anywhere alone.
Crime rates in the Northern Mariana Islands otherwise are rather low.
Staying Safe In The Waters Of The Northern Mariana Islands
The Northern Mariana Islands are ideal for anyone who loves the water.
Snorkeling and scuba diving are popular activities among tourists who visit the islands. If you want to partake in these activities, you must make sure that you know how to swim.
Schedule tours and other activities with reputable companies. Cheap or careless individuals will not do all they can to ensure your safety. If you want to have fun in the water, make sure you know what you're getting into before you jump in.
What Should I Pack for The Northern Mariana Islands?
While the Marianas are technically part of the U.S., it's important to bring key items with you.
Insect Repellent – Mosquitoes and other biting insects are common pests among the islands. Make sure to pack insect repellent to keep them away and to keep yourself safe from any diseases they may carry.
Swimsuits – The islands are known for water sporting and swimming. If you want to take part, make sure to pack a few swimsuits. Bringing extras will be useful if one of your bathing suits gets damaged or is dirty.
Rain Gear – If you visit during the wet season, water protection is a must. Bring a raincoat or umbrella to shield you from the intense rain and potential winds.
Snorkeling Equipment – If you plan to take a dip while visiting the islands, consider packing your own gear. Renting masks, fins and snorkels can be costly. Bringing your own equipment saves money and helps provide peace of mind.
Canadian Embassy in the Northern Mariana Islands
Canada currently does not have a residential government office in Northern Mariana Islands. Consular services may be obtained from the Embassy of Australia in Pohnpei, Micronesia, under the Canada-Australia Consular Services Sharing Agreement.
Australian Embassy, Federated States of Micronesia
H & E Enterprises Building
Kolonia
Pohnpei
Federated States of Micronesia
Tel.: +691 320 5448
Ready to start your next journey? Call us at or book online now!
Customer Reviews
Passport Health – Travel Vaccines for the Northern Mariana Islands