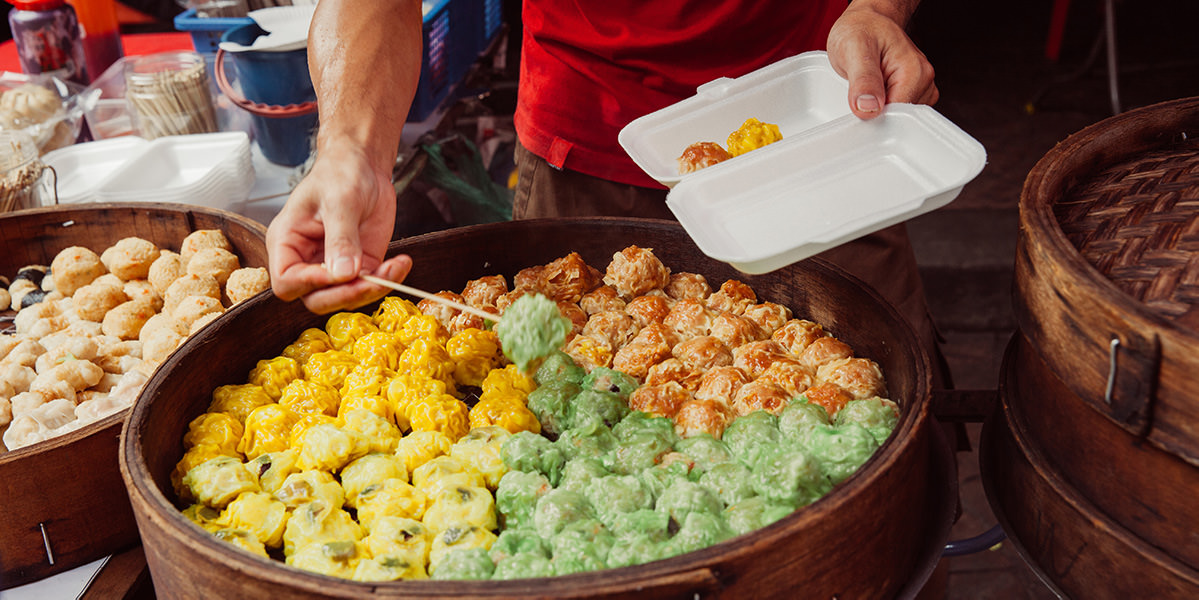 Travellers' Diarrhea Medicine and Remedies
What is Travellers' Diarrhea?
Travellers' diarrhea is the most common illness affecting international travellers. The symptom is so well known that it has earned many nicknames, including "Montezuma's Revenge", "Pharaoh's Revenge," and "Delhi Belly". Recent studies show up to 70 percent of travellers will come down with diarrhea symptoms during their trip.
Often, travellers' diarrhea itself is not an illness. It is usually a symptom of infection like food poisoning or e. coli. The best way to avoid travellers' diarrhea is to avoid these diseases.
Where Does Travellers' Diarrhea Occur?
Travellers' diarrhea can occur anywhere, at home or abroad. Eating at a less clean restaurant or drinking unfiltered water can lead to the symptom. The regions with the highest risk are:
Latin America
Africa
Asia
Middle East
While these regions have an increased risk, travellers' diarrhea can occur anywhere.
People with a high risk of becoming ill include young adults, immunosuppressed persons, people with chronic diseases such as Crohn's disease or diabetes, and those who are taking H-2 blockers or antacids that lower the stomach's ability to kill germs.
Customer Reviews
Passport Health – Travellers' Diarrhea Prevention
Overall rating: 5 stars – 5 reviews
"

Very Impressed

"

"The nurse was very knowledgeable and explained all the potential vaccines and present diseases. She even went over treatments for common items like travellers' diarrhea. Highly recommend."
"

Preparing for Argentina

"

"Clinic was not busy at all. They are very efficient & well prepared. I was a little early for my appointment however since the nurse was free, she saw me right away. Very professional. They were able to provide me with vaccinations on the spot and antibiotic medication (not just a prescription) for traveller's diarrhea (no need to visit a pharmacy after). I was also able to purchase insect repellent directly from them too."
"

Professional and Caring

"

"As with our previous visit, your team is very professional, friendly and caring. They efficiently administered our vaccines and took the time to ensure we understood what was happening and answer any questions we may have had. We even picked up items to help with diarrhea on our trip. Very convenient. Thank you for getting us ready for our EXCITING trip and making the experience so positive!"
"

Great Work!

"

"Clear discussion of health risks including travellers' diarrhea and local diseases and vaccination options. Painless delivery of vaccines!"
"

Very Helpful

"

"A family of four planning a trip to India with knowledge of our children's vaccination history but not our own. We were given lots of time in our appointment to learn about the vaccinations needed for our trip and ask questions. They even had anti-diarrhea stuff ready for us."
How Does Travellers' Diarrhea Spread?
Travellers' diarrhea is caused by eating or drinking contaminated food or water. Most often, the infection is from e. coli, but other diseases like cholera, typhoid or norovirus can cause the symptom. Bacterial infections are responsible for up to 80 percent of travellers' diarrhea cases.
Most often, these infections spread through a food worker not washing their hands before preparing a meal. Improper sanitation within a kitchen or other similar area can also lead to infection. Fruit, vegetables and other items should be washed with clean water before eating to avoid contamination.
What Are the Symptoms of Travellers' Diarrhea?
Travellers' diarrhea can show symptoms just a few hours after exposure. But, they usually appear within one to two days. It is possible to have more than one bout of travellers' diarrhea during a trip.
The most common symptoms of travellers' diarrhea are:
Need a Typhoid, Cholera or Hepatitis A Vaccine?
Visit our vaccinations page to learn more.
Passing three or more loose stolls in 24 hours
An urgent need to defecate
Abdominal (stomach) cramps
Fever and/or vomiting
Bacterial diarrhea lasts three to seven days. Viral diarrhea lasts two to three days. Protozoal diarrhea can last months without treatment.
Travellers' diarrhea kits can help you overcome symptoms quickly. Call or book online now to get yours from a local Passport Health.
How Do I Prevent Travellers' Diarrhea?
As with many infections, it is easier to prevent travellers' diarrhea than treat it. Prevention comes in two forms, medication or vaccination and good travel habits.
The PHAC advises travellers to take care when selecting food or drink. Only drink or use safe drinking water. This water should be bottled or filtered. Wash your hands often with sopa and water.
Be sure any food you eat has been cooked well. Peel any fruits or vegetables you may eat and be sure to wash them with clean water. While street food can be tempting, it is best to avoid vendors. Use your hotel conceirge or other services to learn where are the safest and best places to eat in your destination.
Medications like Travelan can help prevent travellers' diarrhea if exposed. Vaccinations against food- or waterborne infections like typhoid, cholera or hepatitis A are another great form of protection. These vaccines provide the best protectation against their respective diseasese.
How Is Travellers' Diarrhea Treated?
Most cases of travellers' diarrhea resolve themselves within a few days. But, travellers don't have time to wait for the problem to go away.
There are a variety of options available to help fight travellers' diarrhea when it occurs. These include:
Antibiotics – These are commonly prescribed for the treatment of travellers' diarrhea. The specific antibiotic chosen is based on the likelihood a person is infected with an invasive organism, and how resistant the organism is to antibiotics. Both factors are largely determined by the travellers' destination. For more information on travellers' diarrhea antibiotics, contact Passport Health, or your local physician.
Oral Rehydration Tablets – Also known as oral rehydration salts, these will help with keeping a person hydrated during infection.
Anti-Motility Medications – Are not recommended for use in self-treatment for travellers' diarrhea. This is due to the risk of side effects and complications.
Various combinations of the above items are available in Passport Health travellers' diarrhea kits. Call or book online now to get yours.
If the diarrhea continues for more than one or two days after beginning treatment, you may need additional medical care, follow up with a primary care provider.
On This Page:
What is Travellers' Diarrhea?
Where Does Travellers' Diarrhea Occur?
How Does Travellers' Diarrhea Spread?
What Are the Symptoms of Travellers' Diarrhea?
How Do I Prevent Travellers' Diarrhea?
How Is Travellers' Diarrhea Treated?