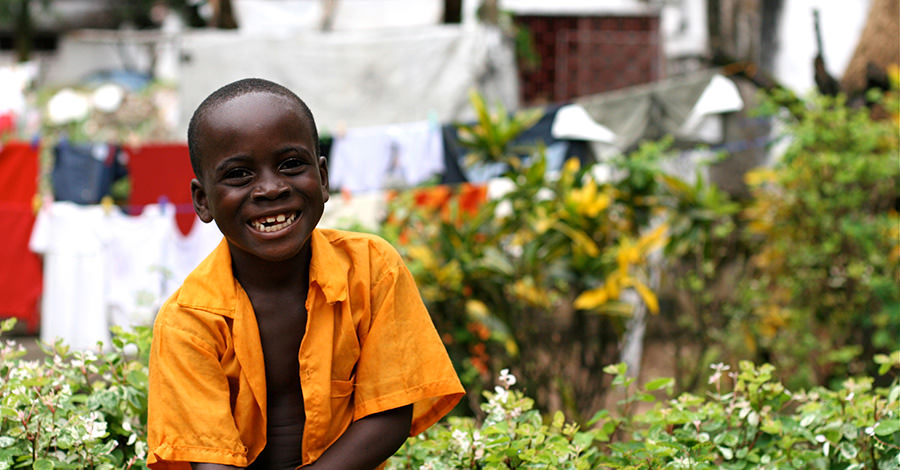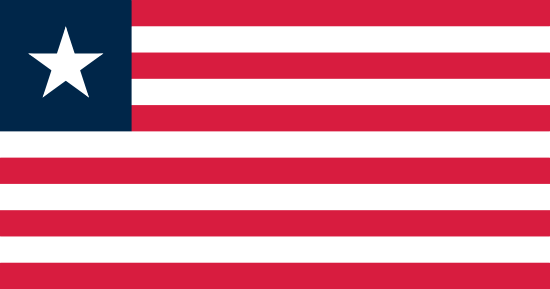 With National Museums, lively ports and beach towns and National Parks, Liberia offers a variety-filled experience for travellers.
Featuring a long string of beach towns and ports along its southeastern coastline, there's no shortage of tropical paradises.
Surfers and avid beach goers may find themselves at homes at the country's capital, Monrovia, home to booming Waterside Market, where travellers may find handmade goods.
For those interested in the history and culture of Liberia, the National Museum, features ongoing photo and art exhibitions, as wells as symbolic objects that represent Liberia's various tribal cultures.
Travellers looking for a change in scenery, culture or cuisine need look no further than Liberia.
Do I Need Vaccines for Liberia?
Yes, some vaccines are recommended or required for Laos. The PHAC and WHO recommend the following vaccines for Laos: typhoid, hepatitis A, hepatitis B, cholera, yellow fever, rabies, Japanese encephalitis, influenza.
---
There is a risk of contracting malaria in Liberia. A travel health specialist will be able to help you determine an antimalarial regime that is right for you.
The medical care in most Liberian cities is comparable to America. Hospitals are located in Monrovia. But, for those staying in rural areas, there may be a need to travel at least a day to get to the nearest physician.
Travellers should avoid contact with animals like dogs, monkeys, snakes, rodents, birds and bats as contact with these animals could lead to infections like avian influenza and rabies. Ebola has also been linked to contact with bats.
For vaccination information, see our vaccinations page. Book your appointment today by calling or book online now.
Do I Need a Visa or Passport for Liberia?
Canadian citizens must have a valid passport and Liberian visa to enter the country. You cannot enter the country without a visa. Proof of yellow fever immunization is required to get a Liberian visa.
Sources: Embassy of the Republic of Liberia and Canadian Travel and Tourism
Visit the Canadian Travel and Tourism website for more information on entry and exit requirements.
What is the Climate Like in Liberia?
Liberia has a tropical climate, there's hardly ever a shortage of rain and the heat and humidity are not lacking. Along the coast, temperatures range anywhere from 21 to 32 degrees while the inland tends to fare a tad warmer.
The monsoon season lasts from May to October. During the winter months, November through March, dust-laden winds blow inland. This sometimes causes respiratory problems for residents.
Monrovia – As the capital experiences a rainy season from late spring to early autumn, with continuing rains the rest of the year. The warmest times are from February to April reaching a high of up to 32º degrees.


Harper – Harper, located in southern Liberia, has a tropical climate. It's warmest month is April, when reaches highs of 26, and its coldest month is August.


Buchanan – As a port town in southern Liberia, Buchanan has a tropical monsoon climate with wet and humid summers, and warm winters. The temperature has very little variance in temperature with an average of 26 throughout the year. A dry season during August brings a temporary decrease in rain.
How Safe Is Liberia?
As in most major cities, criminal activity increases after dark. The majority of the crimes that do take place in Liberia tend to be opportunity based. Most happen in tourist frequented destinations like Mamba Point and Sinkor in Monrovia.
Be vigilant and smart in hotel rooms, and do not leave valuables exposed. Do not open the door to strangers, and confirm with reception if someone knocking at the door claims is, in fact, hotel staff.
Do not hail taxis from the street, and have a hotel or reliable contact arrange a driver in advance. Sit in the back seat of taxis and make sure doors are locked, and keep bags at your feet.
Trekking Through the Rainforest in Liberia
Sapo National Park is a biodiversity hotspot. It is regarded as having the highest diversity of mammal species in any region of the world.
Located in the southwestern of Liberia, Sapo has a wide range of species of fauna, flora and the largest population of Pygmy Hippopotamus. Hikers and trekkers may be lucky enough to spot one of these pygmy hippos. But, keep a safe distance.
Allot at least a full day's travel to get from Monrovia to Sapo. Travel in a 4-wheel-drive vehicle that can handle tumultuous terrain.
What Should I Take To Liberia?
Here are some essential items to consider for your trip to Liberia:
Rain resistant clothing– Whether you're touring the local markets or spending a night out in Monrovia, the clothing you bring to Liberia should be able to accommodate possible rain.


Unlocked cell phone– SIM cards, which are relatively cheap, allow you to take advantage of the low cost of airtime. This costs much less than making calls from a hotel or resort.


Water Purification Tablets– If you have plans on camping or visiting remote areas, the cleanliness of water may be compromised. Bring purification tablets and use bottled water to drink, and brush teeth.


Proof of Yellow Fever Vaccination – A vaccination book known as the 'Yellow Vaccine Book' will contain proof of this vaccination, which is good for up to 10 years. Proof of vaccination is required for entry.


Sun protective clothing – The sun in Liberia tends to be pretty strong during the summer. Bring a hat and sunglasses to protect you from strong sun rays.


Cash – Liberia is a cash-only country, and there are currently few ATM machines. Businesses and banks do not accept traveller's cheques, or credit cards as a form of payment.


Scarf– During the summer in Liberia, it is possible to experience wind-borne sand and dust.
Canadian Embassy in Liberia
There is no standing Canadian Embassy in Liberia, but there is a Canadian Embassy in the neighboring country of Cote d'Ivoire, or Ivory Coast. Consular services would need to be conducted at one of the other surrounding countries with consular facilities. According to the Canadian Government's website, there is no centralized number to reach emergency services. Research and carry contact information for local police and medical facilities.
Canadian Embassy Abidjan, Ivory Coast
23 Nogues Avenue, Plateau
Abidjan Trade Centre Building, 6th and 7th Floors
Abidjan, Ivory Coast
Tel: (+ 225) 20 30 07 00
Fax: (+ 225) 20 30 07 20
If you have any questions about travelling to Liberia or are wondering what shots you may need for your trip, schedule an appointment by calling or book online now.