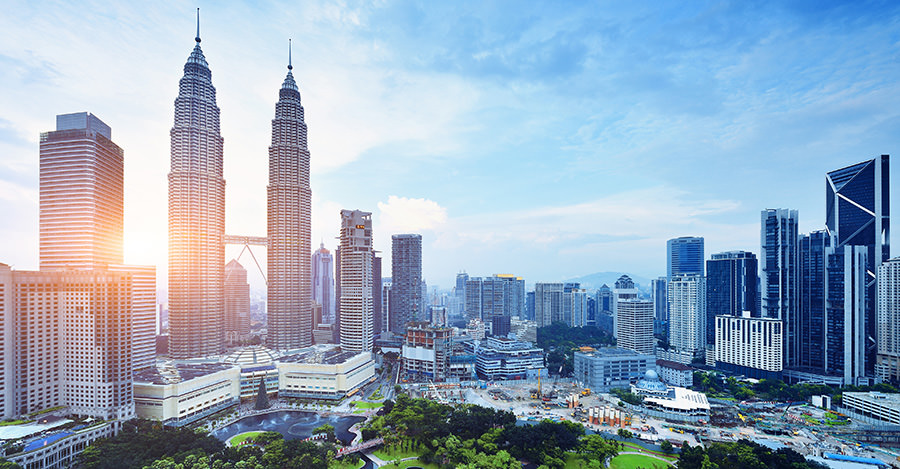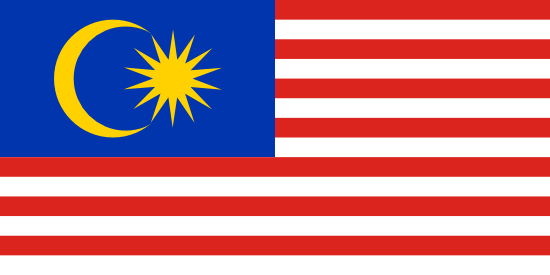 Malaysia has a high amount of biodiversity thanks to its tropical climate and a large population of over 30 million people. Its economy is steady and has some of the best economic records in Asia due to its natural resources and science sectors.
The capital city of of Malaysia is Kuala Lumpur. Malaysia's other major cities include Ipoh, George Town, and Klang.
Do I Need Vaccines for Malaysia?
Yes, some vaccines are recommended or required for Malaysia. The PHAC and WHO recommend the following vaccines for Malaysia: typhoid, hepatitis A, hepatitis B, cholera, rabies, Japanese encephalitis, and influenza.
---
Many mosquito-borne diseases are present in Malaysia including dengue, malaria, Japanese encephalitis and chikungunya. Japanese encephalitis can be prevent through vaccination and malaria through antimalarial medication. But, the other infections are best prevented through use of mosquito repellents, netting and wearing proper clothing.
Medical facilities are common and many doctors are well-trained. Doctors expect payment upfront for any services, though most major cities accept credit cards. Over-the-counter drugs are readily available, but prescriptions must be obtained from doctors.
Visit our vaccinations page to learn more. Travel safely with Passport Health and schedule your appointment today by calling or book online now.
Do I Need a Visa or Passport for Malaysia?
Canadian citizens traveling with a Canadian passport can enter the country without a visa for tourism and business visits under 90 days. Canadian citizens are able to get a visa-on-arrival which is valid for up to 3 months. If you are seeking out a visa, you must receive it directly from the Malaysian Embassy in Ottawa.
Is A …
A Malaysia Entry Requirement?

Passport
Yes
Passport Validity
At least 6 months
Blank Passport Pages
One page per entry stamp
Visa
No
Vaccinations
Recommended
Sources: Canadian Travel and Tourism and Malaysia Embassy
If you travel to the states of Sabah and Sarawak, you must have your passport to enter and exit. Immigration officers in Malaysia don't allow entry for Canadian-Israeli Dual Nationals if they show their Israeli passport.
Visit the Canadian Travel and Tourism website for more information on entry and exit requirements.
What is the Climate Like in Malaysia?
Malaysia has an equatorial climate where it is hot and humid year-round. The average temperature is consistent throughout the year at around 25 degrees. Rainfall is high and averages at 250 centimeters each year.
Malaysia has two monsoon wind seasons one from May to September, the other being from October to March. The climate differs a little in the highlands, with extra cloud cover.
How Safe is Malaysia?
There is a continued terrorist threat in Malaysia for U.S. Travellers. There is a high presence of terrorist supporters in Malaysia.
If you are travelling to Sabah, use extreme caution. Kidnappings and violence from terrorist groups are known to occur. Be careful on ferries off of the coast, as terrorist may target these.
Due to these concerns, all Canadian Government employees must obtain written permission from the Embassy to visit eastern Sabah.
Petty theft is common in Kuala Lumpur. Stay away from public demonstrations. If you are a woman, try not to travel by yourself, especially at night.
National Parks in Malaysia
Malaysia is well known to its biodiversity, which attracts tourists to its many national parks.
One of the most popular national parks among botanists include Gunung Gading National Park. This park is home to the world's largest flower, Rafflesia. The best time to see these three-foot flowers is between November and January.
Tunku Abdul National Park is another popular park located on Manukan Island. Tunku Abdul is best known for its beaches and coral reefs. The island also provides some of the best tourist facilities in Malaysia. The island is accessible by ferry.
Other national parks include Bako National Park, Turtle Islands National Park, and Kinabalu Park.
What Should I Pack for Malaysia?
Here are some essential items to consider for your trip to Malaysia:
Clothing made of breathable and light fabric.


Umbrella or ponchos. It rains often in Malaysia, be prepared to get wet.


Mosquito repellent and nets. Mosquito-carried viruses are common in Malaysia. Always cover yourself in repellent, wear clothing that covers open skin and cover your bed with a mosquito bed at night.


Shoes that are easy to remove. It's common for homes and buildings to ask you to remove your shoes before entering.
Canadian Embassy to Malaysia
The High Commission of Canada to Malaysia offers services for passports and other consular services by appointment only.
Canadian Embassy Kuala Lumpur
17th Floor, Menara Tan and Tan
207 Jalan Tun Razak
50400 Kuala Lumpur
Telephone: (60-3) 2718-3333
Ready to start your next journey? Call us at or book online now!