Are you wondering, "What immunizations do I need for Brazil?" or "Do I need a yellow fever vaccine when traveling to Egypt?" Passport Health can help you! Our travel medicine staff is prepared to provide you with the answers and medications you need for your upcoming trip.
Are you going to a Peru and wondering if you need a yellow fever vaccine? We can help! Our clients are provided with the International Certificate of Vaccination (yellow card) and all our clinics are Designated Yellow Fever Centers by the Public Health Agency of Canada (PHAC).
Concerned about Japanese encephalitis? We offer the vaccine at a competitive price and will advise you on other diseases such as dengue fever, chikungunya or malaria. Mosquito-borne infections are some of the most common throughout the world, let our Passport Health Travel Specialists help you journey worry-free.
Passport Health is now offering COVID-19 testing and Fit-To-Fly travel health forms.
Details & Directions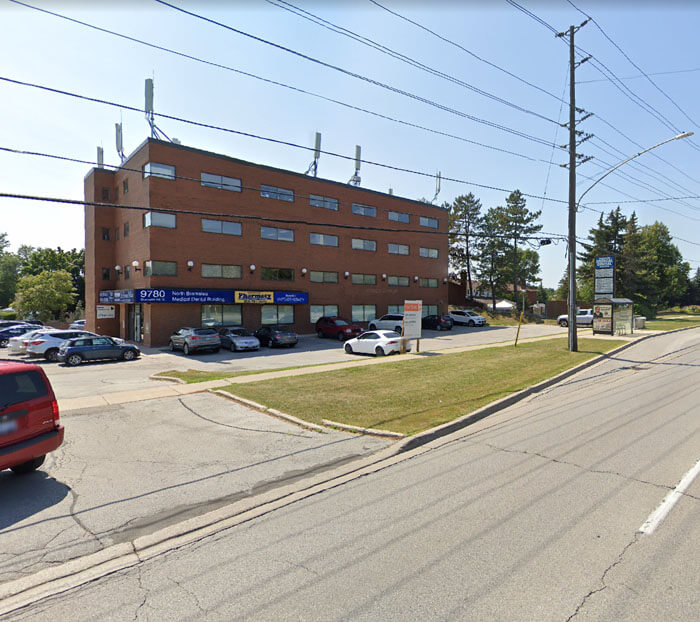 Conveniently located near Civic Hospital, Passport Health's Brampton location is ready to serve your travel needs.
Schedule an appointment today by booking online or calling .
Customer Reviews
"

Excellent customer service and advice

"

"The nurse was very informative and had excellent advice when it came to my travels to the Dominican Republic. He was very friendly and answered all my questions and concerns."
"

Great experience

"

"The nurse practitioner was very knowledgeable and professional and gave me all the information I needed for my trip to Morocco."
"

Knowledgeable and Efficient

"

"Great experience! They get to know your travel plans and are honest with what types of vaccines are needed."
"

Excellent and professional yet personable appointment

"

"The nurse was attentive and detailed in her responses and extremely helpful at putting our children and us at ease."
"

Best experience!

"

"She was very thorough and patient! Very kind and down to earth! Thank you for helping me!"
"

Informative

"

"The nurse was very knowledgeable and very nice. She was very well spoken and made us feel comfortable."