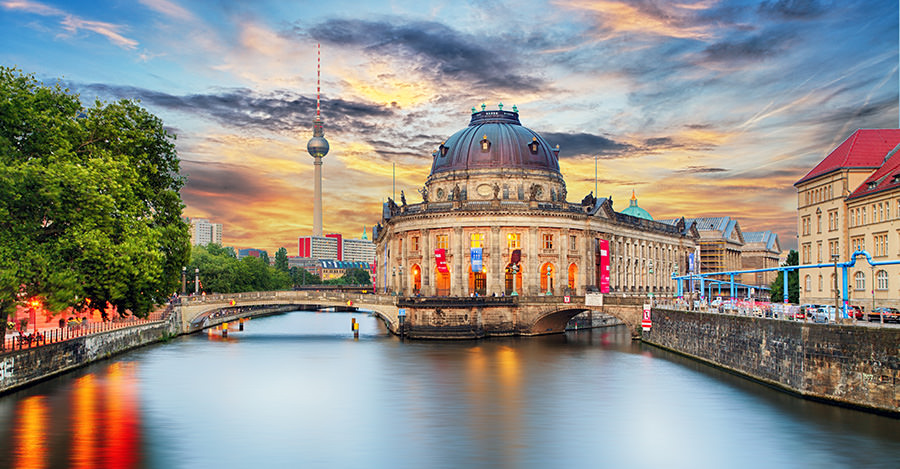 Do I Need Vaccines for Germany?
Do I Need a Passport or Visa for Germany?
What Is the Climate Like in Germany?
How Safe Is Germany?
Zoologischer Garten Berlin
What Should I Take to Germany?
Canadian Embassy In Germany
Germany provides a diverse and unique travel experience. The country has attracted visitors for centuries, with its quintessential cities and history.
It's diverse landscapes feature evergreen forests, endless coastlines and fairytale-esque castles. Whether you are a lover of nature, history, or even world-famous beer, Germany is the destination for you!
Do I Need Vaccines for Germany?
Yes, some vaccines are recommended or required for Germany. The PHAC and WHO recommend the following vaccines for Germany: hepatitis A, hepatitis B, rabies, and influenza.
---
Germany has some of the best healthcare in the world. But, be sure you're prepared for your trip. Consider bringing a traveller's diarrhea kit with you in case of problems during your trip.
Visit our vaccinations page to learn more. Travel safely with Passport Health and schedule your appointment today by calling or book online now.
Do I Need a Passport or Visa for Germany?
A passport is required to enter Germany. Visas are not required for stays under 90 days.
Is A …
A Germany Entry Requirement?

Passport
Yes
Passport Validity
At least six months
Blank Passport Pages
Two pages per entry stamp
Visa
No
Vaccinations
Recommended
Sources: Canadian Travel and Tourism and Embassy of Germany
All European Union countries share entry requirements for travellers. Make sure you're ready for your trip with a new or renewed passport.
Visit the Canadian Travel and Tourism website for more information on entry and exit requirements.
What Is the Climate Like in Germany?
Germany has typical climate conditions – with warm summers and cold winters. Rainfall is consistent throughout the year. But, it is important to check the weather before your trip.
Most areas on the country's North Sea coast have winter temperatures in the low single digits. Farther inland, the climate is more continental and experiences greater seasonal variations. Temperature extremes between night and day are less in the north, than in the south.
January is the country's coldest month, and July is the hottest. The Alpine regions of Germany have colder temperatures than the rest of the country.
Atlantic low-pressure systems can bring heavy rainfall, especially in coastal regions. These 'uncomfortable' weather conditions are typical during the fall and winter months.
How Safe Is Germany?
Germany is one of the most popular tourist destinations the world, especially during the holiday season. The country hosts more than 35 million tourists each year.
Germany, and more specifically Berlin, has always had a reputation for intense security. More recently, German police are seen carrying out more ID checks. Ensure that you have a copy of your passport or driver's license on hand in case you need to show it. Give yourself plenty of time to travel between different locations throughout the country. Police stops are typical and necessary to ensure the safety of travellers and locals.
Germany has a similar crime rate to Canada, though precautions should be taken to avoid petty theft. Try to travel in groups and never travel alone at night.
Zoologischer Garten Berlin
Among all Germany's world-famous destinations, the Berlin Zoo remains an iconic experience. The zoo, located in Berlin, is the largest zoo in the world and boasts a diverse array of species.
The Berlin Zoo hosts the title as the, "Most Visited Zoo In Europe," and is located in Berlin's Tiergarten. Opened in 1844, it covers 87 acres and is home to over 1300 different species. Germany also has more than 400 registered zoos and over 700 zoological facilities.
What Should I Take to Germany?
Germany is a wonderful destination to visit. Just make sure you have everything you may need for your trip, including these items:
Lightweight Jacket – Germany is known for their cooler climate. No matter your itinerary, prepare for the often frigid conditions. A lightweight jacket is easiest but sweaters also help.


Electrical Adaptors – Electrical outlet standards vary by country. An electrical adaptor is an essential accessory to take on your trip to use your electronics. A converter may also be required depending on the item.


German Phrasebook – While most Germans speak some English, it is always better to prepare. A simple phrasebook can provide you with the opportunity to become more familiar with the language and interact with locals.
Canadian Embassy In Germany
No matter where you are traveling to, be are aware of the location of the Canadian Embassy. Should you ever need help or find yourself in danger contact your nearest consulate or embassy. The Canadian Embassy in Germany is located at:
Canadian Embassy Berlin
Leipziger Platz 17
D – 10117 Berlin, Germany
Tel: +49 (30) 20 312 – 0
Stay safe abroad with Passport Health. Call or book online now and start travelling safely today!