Not all vaccines are recommended for all travellers. Passport Health will make sure you receive the vaccines you need before travel. Rabies, Japanese encephalitis and typhoid vaccines are kept in-stock and ready for you.
A yellow fever vaccine can protect you from yellow fever, a mosquito-borne infection that can cause fever, vomiting, and even hepatitis. At all Passport Health Clinics, this vaccine is available.
People often forget of the importance these simple shots can make. Our expert staff will help make sure you are up-to-date with meningitis, MMR (measles, mumps and rubella) vaccine, flu and other vaccines.
Passport Health is now offering COVID-19 testing and Fit-To-Fly travel health forms.
Details & Directions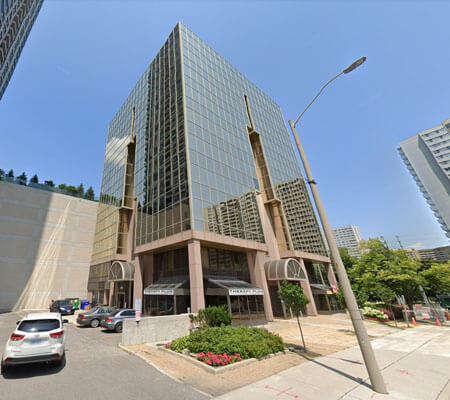 Passport Health Mississauga travel clinic is centrally located, three block south from the famous Absolute towers and also two blocks south of the Mississauga Square One Shopping Centre.
Schedule an appointment today by booking online or calling .
Customer Reviews
"

Very knowledgeable friendly staff

"

"Nurse was very nice, friendly and took time to explain everything to my husband and me"
"

Excellent

"

"The doctor was well prepared for our appointment. The information was discussed and documented for our take away. The appointment was also timely which was important to us as we came with our infant."
"

Great service

"

"Best travel clinic I've been too. Service was great and the information provided was very thorough. Highly recommended. Thanks!"
"

Highly recommended

"

"Professional, pleasant and efficient service. Great experience, highly recommend the clinic and the practitioner."
"

Great Nurse

"

"The nurse was wonderful. Informative, patient, kind, and pleasant. She made the process easy."
"

Exemplary

"

"Short, complete, organized, a fabulous experience! Fascia was spectacular."