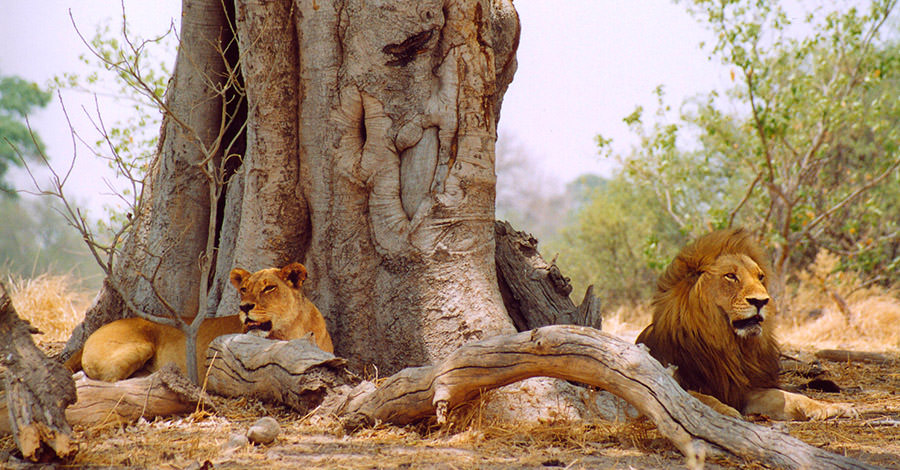 Botswana is often considered one of the best places in the world to experience and be close to the wild of Africa. With many options of different safari locations and game reserves, nature-lovers flock to Botswana to experience wildlife.
The capital city of Botswana, Gaborone, is the largest city in the country and considered one of the fastest growing cities in Africa. It holds four American-style malls, cinemas, hotels, golf-courses and night clubs.
Botswana's other major cities include Francistown, Molepolole, and Selebi-Phikwe.
Do I Need Vaccines for Botswana?
Yes, some vaccines are recommended or required for Botswana. The PHAC and WHO recommend the following vaccines for Botswana: typhoid, hepatitis A, hepatitis B, cholera, yellow fever, rabies.
---
The risk of contracting malaria is considered low. But, it is prevalent in the northern regions of Botswana. Check with a travel medicine specialist to see if antimalarials are right for you.
Traveller's diarrhea is a serious risk to individuals visiting Botswana. Make sure you bring a traveller's diarrhea kit as part of your travel preparations.
Private medical facilities, emergency rooms and trained doctors are available in Gaborone. But, services are hard to find elsewhere. You must pay for your health care upfront.
To find out more about these vaccines, see our vaccinations page. Ready to travel safely? Book your appointment either call or book online now.
Do I Need a Visa or Passport for Botswana
A passport with at least six months validity is required to enter Botswana. Canadian citizens are allowed stays of up to 90 total days within a 12-month period without a visa.
If a Canadian citizen has a temporary travel document or passport, they must have a visa to enter. Without one, individuals will face fines and delays.
As of October 1, 2016, minors travelling to Botswana must have a certified copy of their birth certificate as well as their passport.
Is A …
A Botswana Entry Requirement?

Passport
Yes
Passport Validity
At least 6 months validity
Blank Passport Pages
One page per entry stamp
Visa
No
Vaccinations
May be required at entry
Sources: Canadian Travel and Tourism and Botswana Embassy
Visit the Canadian Travel and Tourism website for more information on entry and exit requirements.
What is the Climate Like in Botswana?
Botswana's climate is semi-arid. It is hot and dry for the majority of the year. But, there is a rainy season in the summer months (November-March). Rain is erratic and unpredictable and is usually short-lived and heavy. January and February are peak months for rainfall.
Summer days are hot and winter nights are cold.
Best visiting months are from April to October for weather and game-viewing.
How safe is Botswana?
Botswana is considered one of the safest countries in Africa, but crime still occurs.
Petty crime is common in Botswana and hotels are not free from physical activity. Muggings by knifepoint are reported to the police. Crimes are even reported in game park and nature reserves.
Try to avoid driving 4x4s as they are more prone to car-jackings.
Do not walk alone at night and avoid high-crime areas such as Gaborone Dam and Kgale Hill.
Safaris in Botswana
The majority of tourists come to Botswana for its access to close-encounters of African wildlife. On safari, you can get up-close to giraffes, elephants, lions, hippos, and zebras.
There are 45 safari camps in the Botswana wilderness, offering different experiences for tourists.
Some safaris are traditional rustic camps, which usually offer a more intimate experience with the animals. Others offer luxurious accommodations where you can swim in a heated swimming pool next to elephants.
It's important to keep in mind that you will not see animals every moment of your safari trip. It's important to be flexible and patient to see the wildlife you are hoping for.
What Should I Take To Botswana?
Here are some essential items to consider for your trip to Botswana:
Choose clothing in neutral colors and wear lightweight clothing to ward off mosquitos. Pack shorts and tee shirts for the day and bring a fleece jacket for the cold nights.


Insect repellent to repel mosquitos and ticks


Sunscreen and salt tablets to prevent heat exhaustion


If you're planning to go on safari bring batteries, film or memory cards, and water purification tablets along with your standard camping gear. These items may be hard to find out in the bush. Also, a headlamp can be practical and helpful when setting up for camp.


Common first-aid kit items can be hard to find in Botswana. Be sure to bring a medkit with you as part of your travel preparations.
Canadian Embassy in Botswana
The Consulate of Canada in Botswana is located in Gaborone:
Consulate of Canada in Botswana
Ground Floor, Mokolwane House
Fairgrounds,
PO Box 2111
Gaborone, Botswana
Telephone: (+267) 390-4411
If you have any questions about travelling to Botswana or are wondering what shots you may need for your trip, schedule an appointment with your local Passport Health travel medicine clinic. Call us at or book online now and protect yourself today.