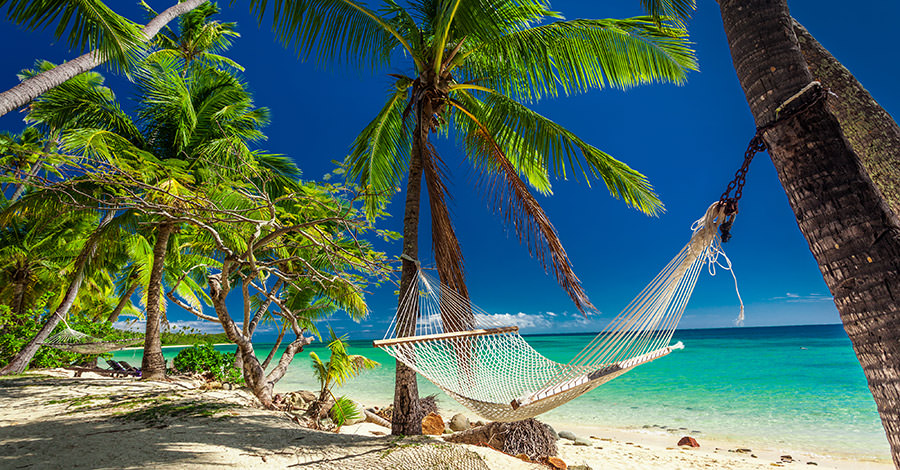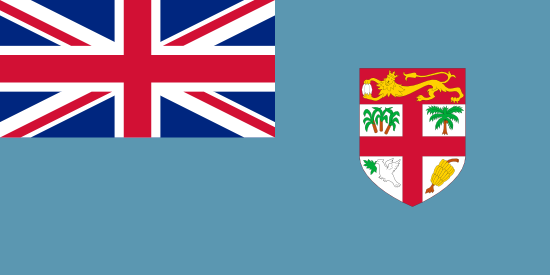 Do I Need Vaccines for Fiji?
Do I need a Visa or Passport for Fiji?
What is the Climate Like in Fiji?
How Safe Is Fiji?
Bouma National Heritage Park
What Should I Take to Fiji?
Canadian Embassy in Fiji
Fiji is a clump of more than 330 islands located in the South Pacific Ocean. The islands have many wondrous natural features including mountains, tropical forests and white sand beaches with clear blue water.
Besides its many natural topographies, Fiji's main island of Viti Levu is home to Suva, the nation's capital city. Nearly 75% of the nation's population resides here and contributes to one of the most developed economies in the Pacific.
Do I Need Vaccines for Fiji?
Yes, some vaccines are recommended or required for Fiji. The PHAC and WHO recommend the following vaccines for Fiji: typhoid, hepatitis A, hepatitis B, rabies, and influenza.
---
Dengue and Zika are present in Fiji. Make sure to bring mosquito repellents or netting. Women who are pregnant or may become pregnant should take extra precautions as Zika can cause birth defects.
See our vaccinations page to learn more about these infections and vaccines. Ready to protect yourself? Book your travel health appointment today by calling or schedule online now.
Do I need a Visa or Passport for Fiji?
Yes, you do need a passport with at least six months validity to enter Fiji. A visa is not required for stays under four months. Visitors are may be required to show proof of sufficient funds for their stay and proof of ongoing travel.
Is A …
A Fiji Entry Requirement?

Passport
Yes
Passport Validity
At least six months
Blank Passport Pages
One page per entry stamp
Visa
No
Vaccinations
Recommended
Sources: Canadian Travel and Tourism and Embassy of Fiji
Visit the Canadian Travel and Tourism website for more information on entry and exit requirements.
What is the Climate Like in Fiji?
Many travel to Fiji for the climate. The country is warm all year with temperatures in the mid-20's in the summers and high teens in the winters.
May to October is peak travel season to Fiji and aligns with the dry season. The cool temperatures and dry air allow for lower levels of humidity which make it pleasant to spend time outside.
Fiji also experiences a cyclone season from November to April.
In the event that a natural disaster occurs updates are transmitted through local radio and television stations. Most coastal resorts and hotels have tsunami evacuation plans. Carefully follow staff if a disaster occurs.
How Safe Is Fiji?
Crime in Fiji occurs at a higher rate in urban areas than in rural areas. Tourists should stay alert regardless of their surroundings while travelling. It is also recommended that tourists ask hotel staff about areas to avoid.
In Fiji, hotel theft, purse snatching, and pickpocketing are the most common crimes again tourists. The rate of sexual assaults against female tourists has gone up in recent years. No tourist should ever walk alone at night and any desolate and/or poorly lit area should be avoided.
Never share a taxi with someone you don't know and never let your taxi driver pick anyone else up.
Bouma National Heritage Park
While Fiji's chain of islands are all a sight to behold, the island of Taveuni has a national park you won't want to miss. Bouma National Heritage Park covers more than 80% of the island. This protects the island from being developed and helps maintain its natural beauty.
The park offers a wide variety of sights and activities for visitors. It is most known for its magnificent waterfalls that reach eight stories high. These waterfalls are accessible in many ways. One waterfall can be reached by taking a leisurely 10-minute walk down a paved path. Reaching other waterfalls on the island requires a bit more effort. So, if you're a hiker or an unhurried walker, you can find it here.
What Should I Take to Fiji?
Here are some essential items to consider bringing on your trip to Fiji:
Insect repellent to protect against mosquitos bites and infection.


Modest clothing for visiting the Fijian villages.


Sunscreen with 30+ SPF
Canadian Embassy in Fiji
If you find yourself in need of help while travelling in Fiji, there is a Canadian consulate in Nadi.
Canadian Consulate in Nadi
6 Cawa Road, Martintar,
Nadi, Fiji
Telephone: + 679 992 4999
Ready to start your next journey? Call us at or book online now!