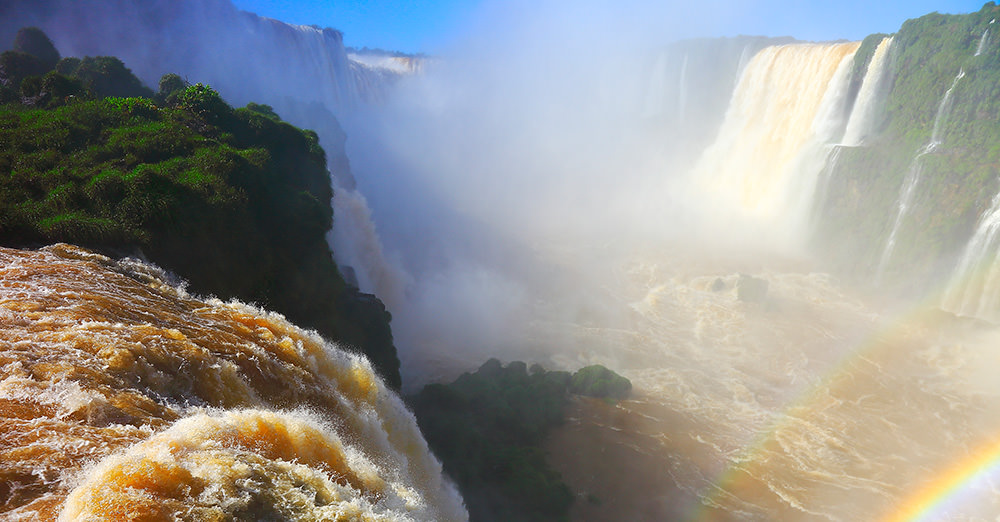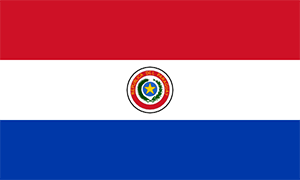 Do I Need Vaccines for Paraguay?
Do I Need a Passport or Visa for Paraguay?
What Is the Climate like in Paraguay?
How Safe Is Paraguay?
The Snow Park
What Should I Take to Paraguay?
Canadian Embassy in Paraguay
Paraguay is located in central South America. It is a landlocked country that is bordered by Argentina, Brazil, and Bolivia. It is also on the Paraguay River and is often referred to as the Heart of South America.
There are many activities in Paraguay for travellers to do. You can take a day trip to Iguassu Falls, see the Itaipu Dam, go on the Foz Iguacu City Tour, and so much more. You can also visit some of Paraguay's top attractions like the Yaguaron Church and the Colonist's Museum.
Whether you're a nature lover, want to see the sites or are interested in Paraguay's culture, it is a perfect place to be. There is so much to see and do when you come to Paraguay.
Do I Need Vaccines for Paraguay?
Yes, some vaccines are recommended or required for Paraguay. The PHAC and WHO recommend the following vaccines for Paraguay: typhoid, hepatitis A, hepatitis B, yellow fever, rabies, and influenza.
---
While Paraguay has not had a yellow fever outbreak in recent years, some bordering countries have. Make sure you receive a yellow fever vaccine before your trip.
Malaria and dengue are also present in Paraguay. Be sure to bring repellent and netting. Antimalarials may be recommended depending on your travel plans.
See our vaccinations page to learn more about these infections and vaccines. Ready to protect yourself? Book your travel health appointment today by calling or schedule online now.
Do I Need a Passport or Visa for Paraguay?
A passport and visa are required to enter Paraguay. While you can get a visa on arrival, it is best to have one before departing on your trip.
A minor must show notarized authorization from a parent or guardian with their visa application.
Is A …
A Paraguay Entry Requirement?

Passport
Yes
Passport Validity
Must be valid at time of entry
Blank Passport Pages
One page for entry stamp
Tourist Visa
Yes
Vaccinations
May be required
Sources: Embassy of Paraguay and Canadian Travel and Tourism
When you leave Paraguay by airplane, you have to pay an airport departure tax. The tax is sometimes added in the cost of the airline ticket.
Visit the Canadian Travel and Tourism website for more information on entry and exit requirements.
What Is the Climate like in Paraguay?
The climate is subtropical, and their rainy season occurs in the summer from October to April. Rainfall is determined by how close a certain region is located to the sea. The rainfall increases in the east and decreases in the western areas.
Chaco has warm summers as well as warm winters. December to March has temperatures in the high-20's. The winters are dry and temperate with temperatures in the high-10's. It is the best time to visit Paraguay during the months from May to September.
How Safe Is Paraguay?
Paraguay, like any place you go to, has some things you should be aware of before you travel.
Terrorism — There's no specific danger to lookout for says the Canadian Embassy. But, you should still be aware of your surroundings. The Ejercito del Paraguayo is an anti-government militant group present in some regions.


Crime — Arms and narcotic trafficking is something travellers should be cognizant of. If you are planning to travel outside the capital, stick to your set travel itinerary. Street crimes and thievery also exist in Paraguay. Again it's important to be aware of your surroundings and don't let suspicious people into your home.
The Snow Park
If you love to be active, the Snow Park in Paraguay is a great place to ice skate as well as sled. It's a fun place for not only adults but children as well. This indoor winter wonderland is located at Av Doctor Luis Maria Argana, Ciudad del Este. The park has a Christmas like atmosphere that will amaze the kids and bring out the kid in you.
What Should I Take to Paraguay?
There are some things you will need to bring on your trip to Paraguay.
Passport and Visa — You must have a valid passport to travel to Paraguay. A blank page is required to be stamped. A visa is also required to come to this country.


Clothes — Casual clothes are good to pack. Neutral colors and wearing neat clothing to restaurants are recommended. Jeans, t-shirts for the summer, and long sleeves and sweaters for the winter. You should also bring sunscreen, sunglasses, and a sun hat to protect you from the sun's rays.


Health — It's important to pack for your health and safety. Prescription medicines, medical supplies, and over-the-counter medicines should be taken with you. You will also need supplies to prevent illness or injury as well as a first aid kit.
Canadian Embassy in Paraguay
If you find yourself in need of help while travelling in Paraguay, there is a Canadian consulate in the capital city of Asuncion.
Consulate of Canada to Paraguay in Asunción
Edificio Citicenter,
Avenida Mariscal Francisco Solano López 3794 (Cruz del Chaco entrance),
5th floor,
Asunción Paraguay
Phone: (595-21) 227-207
Stay safe abroad with Passport Health. Call or book online now and start travelling safely today!