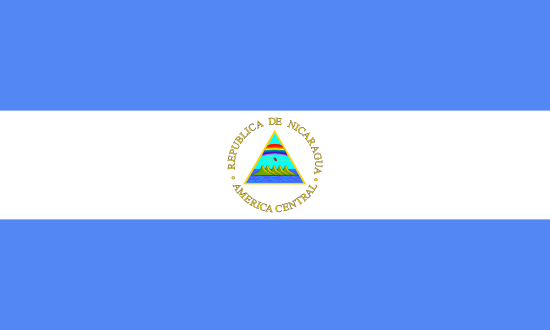 Travel Vaccines and Advice for Nicaragua
Nicaragua is often referred to as "the land of lakes and volcanoes" because of its chain of volcanoes. that runs from the north to the south along the country's Pacific side and the high number of lakes. The biological diversity and warm tropical climate make Nicaragua a popular tourist destination. With misty volcanoes, gorgeous beaches, and dense rain forests, Nicaragua has much to offer.
You can fill your trip with a variety of outdoor activities including hiking, kayaking, swimming and zip lining. If you want a more laid back vacation, you can go to the Corn Islands for some nightlife and lying out on the beach.
Want to see some incredible wildlife? Take a boat into the Indio Maiz Biological Reserve, the largest area of untouched rain forest north of the Amazon. Check out León or Granada for colonial architecture and local attractions. Have a cup of Nicaraguan coffee and enjoy the scenery while you're soaking up the country's culture and history.
Do I Need Vaccines for Nicaragua?
Yes, some vaccines are recommended or required for Nicaragua. The PHAC and WHO recommend the following vaccinations for Nicaragua: COVID-19, hepatitis A, hepatitis B, typhoid, yellow fever, rabies, meningitis, polio, measles, mumps and rubella (MMR), Tdap (tetanus, diphtheria and pertussis), chickenpox, shingles, pneumonia and influenza.
See the bullets below to learn more about some of these key immunizations:
See the tables below for more information:
Recommended Travel Vaccinations for Nicaragua

VACCINE
HOW DISEASE SPREADS
DETAILS

COVID-19
Airborne
Recommended for all travellers
Hepatitis A
Food & Water
Recommended for most travellers
Hepatitis B
Blood & Body Fluids
Recommended for travellers
to most regions.
Typhoid
Food & Water
Recommended for travellers
to most regions.
Yellow Fever
Mosquito
Required if travelling from a country with risk of yellow fever transmission.
Rabies
Saliva of Infected Animals
High risk country. Vaccine recommended for long-term travellers and those who may come in contact with animals.
Routine Vaccinations for Nicaragua

VACCINE
HOW DISEASE SPREADS
DETAILS

Measles Mumps Rubella (MMR)
Various Vectors
Given to anyone unvaccinated and/or born after 1957. One time adult booster recommended.
TDAP (Tetanus, Diphtheria & Pertussis)
Wounds & Airborne
Only one adult booster of pertussis required.
Chickenpox
Direct Contact & Airborne
Given to those unvaccinated that did not have chickenpox.
Shingles
Direct Contact
Vaccine can still be given if you have had shingles.
Pneumonia
Airborne
Two vaccines given separately. All 65+ or immunocompromised should receive both.
Influenza
Airborne
Vaccine components change annually.
Meningitis
Airborne & Direct Contact
Given to anyone unvaccinated or at an increased risk, especially students.
Polio
Food & Water
Considered a routine vaccination for most travel itineraries. Single adult booster recommended.
If you are visiting low-altitude areas malaria can be a risk. Consider getting an antimalarial medication from your local Passport Health travel health specialist.
Zika virus is present in Nicaragua. Women who or pregnant or may become pregnant should avoid travel to the region. Dengue, another mosquito-borne disease, is also present in the country. Take extra precautions including bringing mosquito repellents and using bed netting.
Visit our vaccinations page to learn more. Travel safely with Passport Health and schedule your appointment today by calling or book online now.
Does Nicaragua Have COVID-19 Travel Restrictions?
Though no travel restrictions are in place, Nicaragua is screening all arriving travellers and quarantining where necessary. Those showing symptoms, regardless of medical documentation, may be quarantined.
While there is not yet a vaccine to prevent COVID-19, vaccines do guard against hepatitis A and typhoid fever, two ailments prevalent in Nicaragua, as well as medication to prevent traveler's diarrhea are readily available. Call us at or schedule an appointment online to learn more about protecting your health while travelling in Nicaragua.
Do I Need a Visa or Passport for Nicaragua?
With a valid passport, Canadian citizens do not require a visa for business or tourism stays under 30 days. A tourist card (visa) is available for purchase upon arrival in Nicaragua for $10 U.S. dollar. This card is valid for up to 30 days.
Nicaragua Entry Requirements

Do I Need A…
For My Trip to Nicaragua?

Passport
Tourist Visa
Business Visa
Vaccinations
Sources: Embassy of Nicaragua and Canadian Travel and Tourism
Visit the Canadian Travel and Tourism website for more information on entry and exit requirements.
What is the Climate Like in Nicaragua?
Nicaragua is divided into three areas: Pacific lowlands, highlands, and Caribbean lowlands. Each of these areas has a different climate with the differences in elevation. Here's what the climate is like in a few of the major cities in Nicaragua:
Managua – The capital has a tropical climate with constant temperatures between 27 to 32 degrees. Between November and April there is a dry season. Most rainfall occurs between May and October. Temperatures reach their highest in the dry season.
León – January to March there are dry periods and from April to December there is a rainy season. December is the wettest month and on average the temperature is high, between 27 and 32 degrees. The warmest month of the year tends to be April, pack for the heat.
San Juan del Sur – This popular destination has a tropical savanna climate. Temperature average between 21 and 27 degrees. With its elevation, there is rarely a change with seasons during the year.
How Safe is Nicaragua?
There is no travel warning listed for Nicaragua. But, there is a high violent crime rate. Exercise caution while travelling.
Nicaragua's government is authoritarian; it limits freedom of expression and peaceful assembly. Demonstrations happen throughout the country and many have turned violent in the past. For safety, try to avoid large gatherings and potential demonstrations.
Violent crimes such as vehicle burglaries, armed robberies, and pick-pocketing are not uncommon. Crime rates are high in the cities with street crime being common in Puerto Cabezas and Bluefields. Outside of the major cities police presence is limited. Be careful when venturing outside of popular tourist and urban areas.
Know the local laws of where you're travelling. Keep your documents on hand, and have embassy information with you in case of emergencies.
Zip Line Over Mombacho Volcano
Looking for a great way to see the beautiful landscape of Nicaragua and have an adventure as well? Explore a breathtaking view of the tropical forest while taking a zip line tour over the Mombacho Volcano. The volcano is known for the mystical cloud forest that occupies much of the its sides and top. Your ride up guarantees gorgeous views of dense forest and agricultural areas.
There are four craters to tour and there are plenty of hiking tours that happen daily. All the craters have cloud forests. Take full advantage of your time on the volcano. You'll even have the chance to see howler and white face monkeys.
What Should I Take To Nicaragua?
Your clothing will definitely depend on the time of year you visit. Depending on the region you visit you may have a very hot temperature or a cooler one. Here are a few essentials you should bring with you when you travel to Nicaragua:
Umbrella/Raincoat – If you're travelling to Nicaragua during the wet season, pack a small umbrella or a raincoat.
Lightweight Clothing – The temperature averages are relatively high in Nicaragua year round. Having lightweight, breathable clothing will keep you cool in the heat. Make sure you include long pants in your luggage. Shorts are seldom worn by adults except in more relaxed areas such as at the beach or in your home. If you're going to tour churches be sure your clothing is modest.
Sunscreen – Nicaragua is along the equator, making it very hot and sunny a majority of the time. Take precautions and pack a sunscreen with a high SPF.
Canadian Embassy in Nicaragua
Canadian consular services can help travellers with many issues they may face including passport services. Once in Nicaragua, the information for the Canadian Embassy is:
Office of the Embassy in Nicaragua
From "Los Pipitos", 2 blocs down
25 Nogal Street
Managua, Nicaragua
Telephone: (505) 2268-0433
Stay safe abroad with Passport Health. Call or book online now and start travelling safely today!
Customer Reviews
Passport Health – Travel Vaccines for Nicaragua
Overall rating: 5 stars – 4 reviews
"

Compassionate care

"

"I took my daughter to a passport health office in Kitchener to prepare/protect her for her upcoming Mission trip to Nicaragua. She is very nervous about needles and has panic attacks. The nurse was very calm and did not put any pressure on her. She spoke softly and patiently waited for my daughter to be ready for her injection. My daughter and I were very impressed with the respect she was shown. The nurse was also well prepared for our meeting and provided us with all the information we needed to ensure my daughter has a safe trip. She even sent a follow up email to ensure my daughter was OK. She is an excellent employee. We will recommend this clinic to others."
"

Really Helpful !!

"

"I want to say thank you for the detailed information and prescription. I am going on a spur of the moment trip to Nicaragua and the nurse who helped me was so kind and really honest and helpful. Thank you guys so much!"
"

Quick Trip to Nicaragua

"

"Wonderful first experience at a travel clinic! An extremely knowledgeable nurse with a cheerful disposition."
"

Thank you!

"

"Our nurse was great! Struck up a great conversation and was very knowledgeable. Really liked how she was able to steer me in the right direction and wanted the best for me (i.e. what was and wasn't needed for my specific trip to Nicaragua). Thanks so much!"
On This Page:
Do I Need Vaccines for Nicaragua?
Do I Need a Visa or Passport for Nicaragua?
What is the Climate Like in Nicaragua?
How Safe is Nicaragua?
Zip Line over Mombacho Volcano
What Should I Take To Nicaragua?
Canadian Embassy in Nicaragua