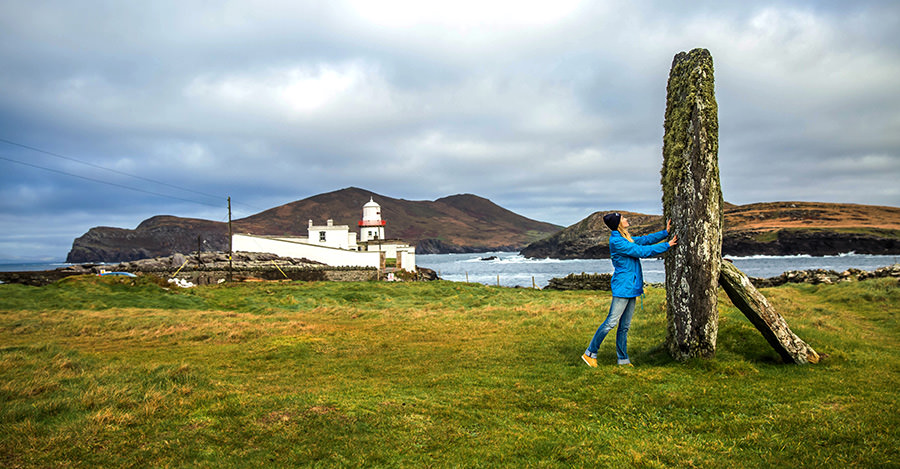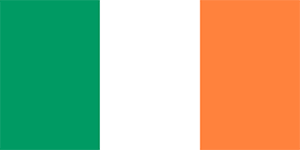 Do I Need Vaccines for Ireland?
Do I Need a Visa for Ireland?
What is the Climate Like in Ireland?
How Safe is Ireland?
Kissing the Blarney Stone
What Should I Pack for Ireland?
Canadian Embassy in Ireland
With its rolling green hills, Ireland is a country loved for its natural beauty and history. Its capital city, Dublin, was founded as a Viking settlement and is now a popular city famous for its universities and pubs. From charming countryside bed-and-breakfasts to ancient castles, Ireland offers gorgeous sites and fascinating new things.
Do I Need Vaccines for Ireland?
Yes, some vaccines are recommended or required for Ireland. The PHAC and WHO recommend the following vaccines for Ireland: hepatitis A, hepatitis B, rabies, and influenza.
---
See our vaccinations page to learn more about these infections and vaccines. Ready to protect yourself? Book your travel health appointment today by calling or schedule online now.
Do I Need a Visa for Ireland?
A passport which is valid for the duration of stay is required to enter Ireland. A passport is required to travel between Ireland and other European countries, including the UK. Visitors traveling for tourism or business purposes may remain in the country for up to 90 days without a visa. But, a work permit is required.
Is A …
A Ireland Entry Requirement?

Passport
Yes
Passport Validity
Duration of stay
Blank Passport Pages
One page per entry stamp
Visa
No
Vaccinations
May be required
Sources: Canadian Travel and Tourism and Government of Ireland
Visit the Canadian Travel and Tourism website for more information on entry and exit requirements.
What is the Climate Like in Ireland?
Ireland is famous for its rainy weather. While rain is most likely to occur during the winter months, weather can change quickly. Most rainstorms disappear as quickly as they arrive. This keeps the rain from disrupting most people's plans.
The weather in Ireland tends to be fairly identical across the entire island. Because of Ireland's position and the currents that warm its waters, it tends to have mild weather. The temperatures in the summer months are in the high-10's. During the winter, temperatures are around 5 degrees. The temperature rarely falls below freezing, and heavy snowfall is rare on the island.
Because of Ireland's latitude, the sunset and sunrise times change greatly. Sunset in the summer can be well after 11 PM, while in the winter the sun may set as early as 4:30 PM.
How Safe is Ireland?
Ireland is a safe country for tourists in general. The country has a low rate of violent crime, but some petty crime is common. Pickpocketing is possible, so you should always keep an eye on your belongings. ATM crime may be a concern; always protect your PIN and check ATMs for signs of tampering.
Rental cars have also been targets for crime in recent years. These cars are distinguishable by stickers often placed in the rear windows. You should remove the sticker if possible, and always keep your rental car locked.
Kissing the Blarney Stone
Blarney Castle is a medieval castle built before the year 1200 located in County Cork. The castle was involved in a few different wars and sieges over the centuries. It has been rebuilt three separate times, the last time in 1446.
The castle is one of Ireland's best-known and most popular tourist destinations. This is partially because of the tradition of kissing the Blarney Stone. This stone has many legends to describe its origin. Some say it was the stone struck by Moses in the Bible that began to gush water. But, it is known for its mythical ability to give "the gift of gab"—or eloquence—to those who kiss it. Visitors from all over the world and of all walks of life come to Ireland to kiss the Blarney Stone.
What Should I Pack for Ireland?
To make the best of your Ireland trip, remember to bring all the essentials.
Layers – Weather can change quickly in Ireland. Be sure to bring a variety of clothing that can cover many different circumstances.


Rain Gear – Although the rain in Ireland does dissipate quickly, it's always best to be ready in case you get caught in a downpour.


Comfortable Shoes – Whether you are hiking through some of Ireland's stunning nature or climbing its old castles, supportive shoes are a must.
Canadian Embassy in Ireland
The Canadian Embassy to Ireland is located in the capital city of Dublin.
Embassy of Canada to Ireland
7-8 Wilton Terrace,
Dublin 2, Ireland
Phone: 353 (1) 234-4000
Stay safe abroad with Passport Health. Call or book online now and start travelling safely today!