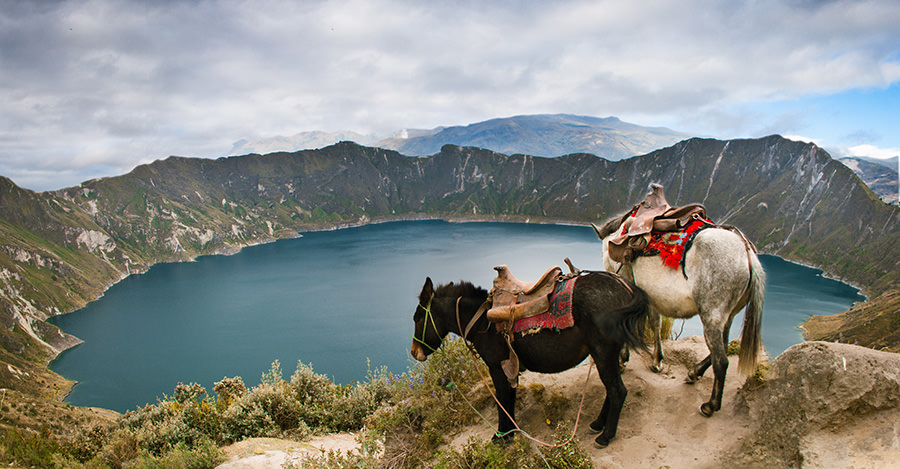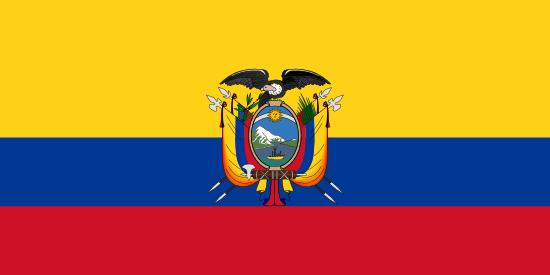 Do I Need Vaccines for Ecuador?
Do I Need a Passport or Visa for Ecuador?
What Is the Climate Like in Ecuador?
How Safe Is Ecuador?
The Galapagos Islands In Ecuador
What Should I Take To Ecuador?
Canadian Embassy in Ecuador
Ecuador is a country of rich traditions. It is known for its hiking trails and nature, including the famous Galapagos Islands.
The capital city of Ecuador is Quito. Other large cities include Guayaquil, Cuenca, and Santo Domingo.
The country's varying regions and attractions make it a must visit for many travellers.
Do I Need Vaccines for Ecuador?
Yes, some vaccines are recommended or required for Ecuador. The PHAC and WHO recommend the following vaccines for Ecuador: typhoid, hepatitis A, hepatitis B, yellow fever, rabies, and influenza.
---
Ecuador is home to a few different mosquito-borne diseases. Malaria, dengue, Zika and yellow fever can all be found in the country. Be sure to bring repellents and netting with you. Passport Health clinics carry the yellow fever vaccine and can often prescribe antimalarials for your trip. Contact your local Passport Health clinic to learn more.
See our vaccinations page to learn more about these infections and vaccines. Ready to protect yourself? Book your travel health appointment today by calling or schedule online now.
Do I Need a Passport or Visa for Ecuador?
Canadians must present a passport which is valid for at least 6 months beyond the expected date of departure from the country. A tourist or business visa is not required for stays less than 90 days. You are required to leave Ecuador before the departure date which is listed on your entry stamp; failure to do so may result in deportation.
Is A …
An Ecuador Entry Requirement?

Passport
Yes
Passport Validity
At least six months
Blank Passport Pages
One page per entry stamp
Visa
No
Vaccinations
May be required
Sources: Canadian Travel and Tourism and Embassy of Ecuador
Proof of yellow fever vaccination may be required based on your travel itinerary.
Visit the Canadian Travel and Tourism website for more information on entry and exit requirements.
What Is the Climate Like in Ecuador?
Ecuador's climate changes depending on the region. The western regions are warm with temperatures as high as 25 degrees. The hot and rainy seasons are between January and April.
Other regions of Ecuador experience a subtropical highland climate. It is usually dry from June to September and wet from October to May. Average temperature stay around 15 to 17 degrees.
How Safe Is Ecuador?
Travellers are not permitted to go to northern Ecuador without prior permission due to kidnappings. These areas include Carchi, northern Esmeraldas, and Sucumbíos.
Robbery is common in Ecuador, especially in hotel rooms, on beaches and on hiking trails. Use hotel safes, don't wear valuable items, and always be alert.
Always travel in groups, be alert, and be aware of where your drinks are at all times. Drugging is common.
Pickpocketing and petty theft are common in tourist areas. Be aware of your surroundings and avoid situations that could lead to theft.
The Galapagos Islands In Ecuador
One of the most famous places in the world for biodiversity are the Galapagos Islands. These islands were studied by Charles Darwin and helped him come up with the theory of evolution.
Although known for their biodiversity, the islands are part of volcanic group of islands and have little vegetation. But, that's what makes the wildlife so unique. The Galapagos National Park is officially a UNESCO World Heritage Site.
Travellers can access the island by plane or by boat. Most travellers go to the islands from December to January and June to August.
Animals on the Galapagos Islands include: bottlenosed dolphins, the Galapagos turtles, and Darwin's finches.
What Should I Take To Ecuador?
Here are some essential items to consider for your trip to Ecuador:
Mosquito repellent to prevent mosquito-borne diseases like Zika, yellow fever and dengue.


Raincoat and rain gear is a must, especially if you're travelling during the rainy season.


Medications can be hard to find in Ecuador. Make sure you bring everything you need with you.


Sunscreen and sunglasses to protect against the sun.


Clothes for layering as the temperature may change from day to night.
Canadian Embassy in Ecuador
If you find yourself in need of help while travelling in Ecuador, there is a Canadian Embassy in the capital city of Quito.
Embassy of Canada in Quito, Ecuador
Av. Amazonas 4153 and Unión Nacional de Periodistas
Eurocenter Building, 3rd Floor
Telephone: (011 593 2) 2455-499
Ready to start your next journey? Call us at or book online now!