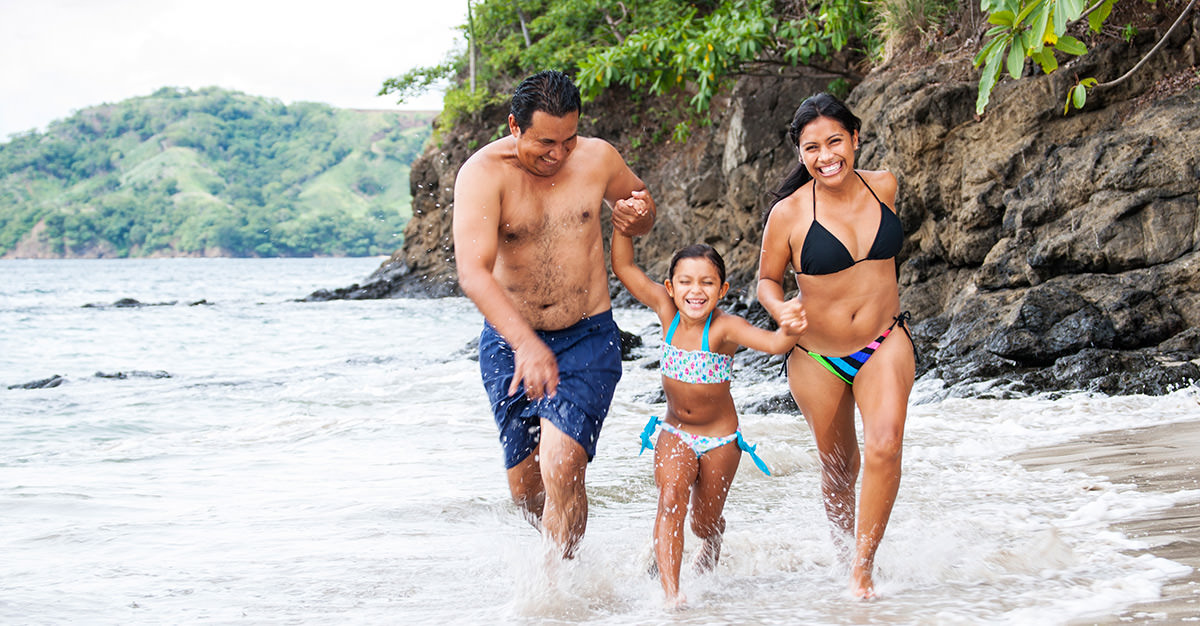 Costa Rica has something for everyone. Beaches for a relaxing holiday. Rivers and jungles for adventure travellers. Mountain resorts for those who want something in-between. It is one of the most popular destinations in Central America and a favorite among travellers.
But even popular destinations need a little preparation before you're ready to go.
Do I Need Vaccines for Costa Rica?
Yes, some vaccines are recommended or required for Costa Rica. The PHAC and WHO recommend the following vaccines for Costa Rica: typhoid, hepatitis A, hepatitis B, rabies, measles, mumps and rubella (MMR) and influenza.
---
Vaccine-preventable diseases are not the only threats. Dengue fever and chikungunya, two mosquito-borne diseases, are also present. Take proper precautions to avoid mosquitoes and mosquito bites such as using repellents and netting.
Traveller's diarrhea is another threat. the PHAC estimates as many as 70 percent of travellers will fall ill to traveller's diarrhea. Avoid questionable eateries and bring a remedy like DiaResQ or a traveller's diarrhea kit.
To find out more about these vaccines, see our vaccinations page. Ready to travel safely? Book your appointment either call or start booking online now.
Do I Need a Visa for Costa Rica?
Costa Rica allows nationals of certain countries, including Canada, to enter the country and remain there for up to 90 days. Canadian citizens entering for tourism or business purposes do not need a visa for the duration of that time period. If you plan on staying for longer than a 90-day period, you will require either a business, multiple entry, or tourist visa.
Is A …
A Costa Rica Entry Requirement?

Passport
Yes
Passport Validity
Length of Stay
Blank Passport Pages
One page per entry stamp
Visa
No
Vaccinations
Recommended
Sources: Canadian Travel and Tourism and Costa Rica Embassy
Visit the Canadian Travel and Tourism website for more information on entry and exit requirements.
What is the Climate Like in Costa Rica?
The climate in Costa Rica is tropical and the sun is shining all year long. But, the mountains create many microclimates. Seasons might appear differently in different parts of Costa Rica. The variety of climates makes it a great destination all year round.
The country has two identifiable seasons – summer, the dry season, from November to April and winter, the wet season, from May to November. The temperatures vary around 80℉ in summer and 60℉ in winter.
How Safe is Costa Rica?
Costa Rica is a particularly safe country, often referred to as the safest country in the Latin America.
Despite the lack of crime, it is still wise to practice caution in crowded places, keep all the valuables in a safe place and avoid going out after dark.
The roads in Costa Rica are in a bad condition, so it is necessary to the particularly careful when driving.
The biggest threats in Costa Rica are active volcanoes and venomous snakes and frogs. Make sure to find the most recent safety information before going near the volcanoes and be extremely cautious with the wild animals.
What Should I Take To Costa Rica?
Here are some essential items to consider for your trip to Nigeria:
Hiking Boots -Costa Rica boasts 5% of the world's species in its lush forests. Make sure to get out of the city and see the incredibly rich wildlife with your own eyes.


Photo Camera – There is a lot to see in Costa Rica. Enjoy the sights to the fullest by taking a photo camera with you and capturing the sights you encounter. Best travel souvenirs are the photos you take.


Rain Jacket – Since in some parts of the country it can rain all year long, it is a good idea to bring a light rain jacket with you. With proper clothing, the bursts of rain will pass by before you know it.


Sunscreen – The sun in Costa Rica is very ruthless and can give you painful sunburns. Make sure to bring a sunscreen with a high factor of SPF to protect your skin from the sun.


Bug Spray – To avoid mosquito-borne illnesses, it is best to carry your own bug spray. The stores in Costa Rica might not offer a high variety of repellents, leaving you with a limited selection of overpriced bug sprays.
Canadian Embassy in Costa Rica
There is only one Canadian Embassy in Costa Rica and no consulates. The embassy is located at:
Canadian Embassy San José
Oficentro Ejecutivo La Sabana
Building 5, Third Floor
San José, Costa Rica
Telephone: (506) 2242-4400
If you do have a serious issue, such as a lost passport, contact the Canadian Embassy in San José immediately.
Beach, jungle, adventure, Costa Rica has something for almost every type of traveller. Make sure your journey is protected by visiting your local Passport Health. Our travel health specialists will help you receive everything you need to help you stay healthy as you go. To schedule your appointment today, call or book online now.