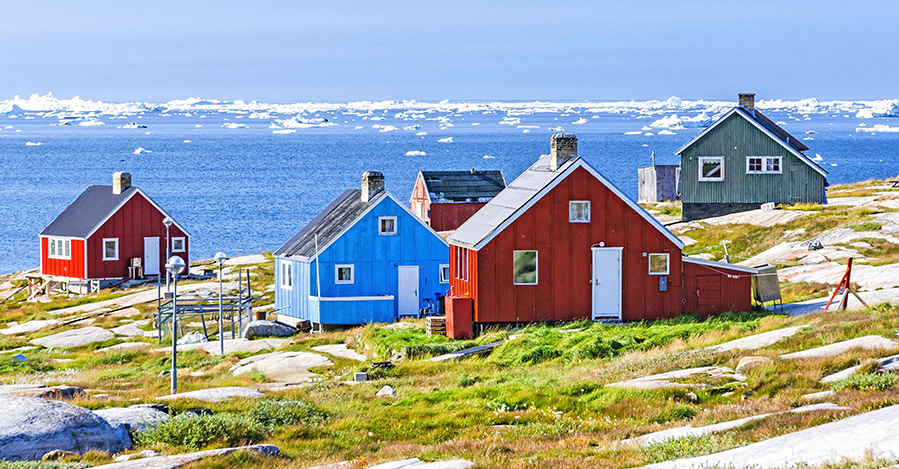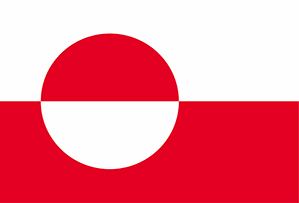 Do I Need Vaccines for Greenland?
Do I Need a Visa for Greenland?
What Is the Climate like in Greenland?
How Safe Is Greenland?
The Northern Lights: Aurora Borealis
What Should I Take to Greenland?
Canadian Embassy in Greenland
Travellers coming to Greenland will see how remote and colorful this country is. The scenery and nature of Greenland will draw you into this country. Greenland has the world's smallest population with a blend of Inuit and Danish people. There's so much to see and do when you stay in Greenland.
If you're interested in the history of Greenland, this country has so many museums to explore. The Paamiut Museum, the Greenland National Museum and the Tele-Museum are just a few.
If you're interested in the natural features of Greenland, visit the Southern Fjords and IIulissat Kangerlua. These natural wonders will make you want to capture these sites on camera.
Greenland offers visitors the wonder of nature and its history. It's a must-visit.
Do I Need Vaccines for Greenland?
Yes, some vaccines are recommended or required for Greenland. The PHAC and WHO recommend the following vaccines for Greenland: hepatitis A, hepatitis B, rabies, and influenza.
---
Due to the country's location and climate, few infections are present in Greenland. But, traveller's diarrhea is still a risk. Be sure to bring a traveller's diarrhea kit with you to prevent any unwanted symptoms.
Visit our vaccinations page to learn more. Travel safely with Passport Health and schedule your appointment today by calling or book online now.
Do I Need a Visa for Greenland?
A passport which is valid for at least 3 months from the expected date of departure is required to enter the country. A business and tourist visa is not required for stays up to 90 days.
Is A …
A Greenland Entry Requirement?

Passport
Yes
Passport Validity
At least six months
Blank Passport Pages
Two pages per entry stamp
Visa
No
Vaccinations
Recommended
Sources: Canadian Travel and Tourism and Embassy of Denmark
Greenland is not a part of the EU's Schengen Agreement. Resident and work permits are not valid for people who plan to travel to Schengen countries.
Visit the Canadian Travel and Tourism website for more information on entry and exit requirements.
What Is the Climate like in Greenland?
Greenland's weather changes between regions. This country experiences great differences in temperature over the seasons.
Arctic Temperatures — Summer temperatures are around 10 degrees Celsius. The air quality is the best in the world because of the country's location to the high north. Southern regions can reach 18 degrees in June, July, or August.


Coastal and Inland Climate — The sea affects the climate on land and the coastline. During the summer it is warm and dry on the land nearby the ice sheet. The weather is likely to change in all parts of the country. It can differ from fjord to fjord and from one valley to the next.


Low Humidity — The air is dry for the most part in Greenland. The low humidity results in the temperatures not being as cold as you might think it would be. You do need to drink more water as a result of the dry air. The low humidity also allows travellers to see more than you are use to seeing. When you see mountain crests, they may appear to be close but in reality it is further away. Hikers need to keep this in mind.
How Safe Is Greenland?
When you travel to Greenland, you should be aware of your surroundings and be safe. You should also be aware of the media because it's important to know what's going on in the country you are visiting. You should also let the authorities know about suspicious activity. Avoid demonstrations, and large public gatherings.
Crime is low for the most part in Greenland. But, it doesn't hurt to be prepared if something should happen while you are in this country. Pick-pocketing and purse snatching can occur. Keep a close eye on your valuables while travelling.
The Northern Lights: Aurora Borealis
If you're interested in experiencing one of Greenland's most beautiful wonders, you should see the Northern Lights. It is known as the 'biggest light show on earth,' and it's an opportunity of a lifetime you can't miss.
The best time to see the aurora borealis is in the wintertime. You can probably see the Northern lights in November and March. December through February are the best months to go because the night sky is clearer.
What Should I Take to Greenland?
Before you make your way to Greenland, there are some things you need to pack to be ready to travel.
Travel Documents — You will need a passport that is at least six months beyond the time you plan to stay in Greenland. You don't need a visa unless you plan to stay for more than 90 days.


Winter Clothing — During the cold weather, dress in layers. Temperatures can be perilously cold, it's important to make sure you're protected. This is true in summer as well.


Sunglasses — Snowy environments and high concentration of UV light makes these a must.


Bug Spray — While mosquitoes are rare in winter, they thrive in summer months. Make sure to have some repellent with you.
Canadian Embassy in Greenland
Canadian consular services can help travellers with many issues they may face including passport services. Once in Greenland, the information for the Canadian cosulate is:
Canadian Consulate in Greenland
Tuapannguit 48, 3900
Nuuk, Greenland
Phone: (299) 31-1647
Ready to start your next journey? Call us at or book online now!