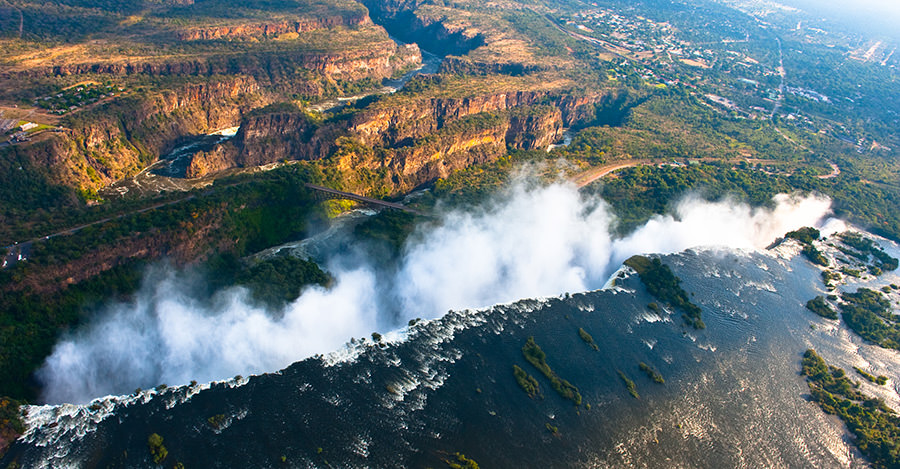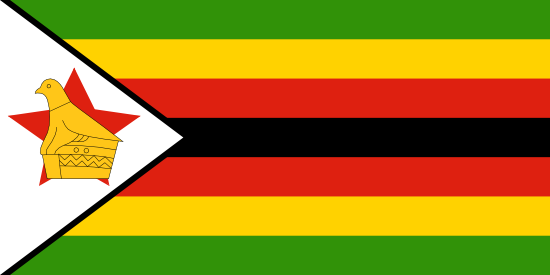 The Zambezi river flows through northwest Zimbabwe, where gorgeous Victoria Falls is located. Travellers see the beautiful, red msasa trees and green mountains.
Those who venture into the cities will meet locals who are friendly, polite, and welcoming, despite the economic and political difficulties they have faced. Zimbabwe is a country for those who want to see some of the natural beauty Southern Africa has to offer.
Do I Need Vaccines for Zimbabwe?
Yes, some vaccines are recommended or required for Zimbabwe. The PHAC and WHO recommend the following vaccines for Zimbabwe: typhoid, hepatitis A, hepatitis B, cholera, yellow fever, rabies, and influenza.
---
Proof of yellow fever vaccination is required for entry to Zimbabwe. The disease is also present in the country and poses a threat to travellers. Make sure you are vaccinated before your trip.
Malaria is also present in Zimbabwe. Make sure you are protected with antimalarials, mosquito repellents and nettings.
Visit our vaccinations page to learn more. Travel safely with Passport Health and schedule your appointment today by calling or book online now.
Do I Need a Visa or Passport for Zimbabwe?
A passport which is valid for at least 6 months past the expected departure date is required to enter the country. A visa is required to enter the country. A single entry visa may be obtained at a port of entry or at the Embassy in Canada. Business visas cannot be extended within the country; you must exit and then re-enter the country and apply for a new visa/ permit and wait for it to be issued.
Is A …
A Ziimbabwe Entry Requirement?

Passport
Yes
Passport Validity
Recommended 6 months validity
Blank Passport Pages
No minimum requirement
Tourist Visa
Yes
Sources: Canadian Travel and Tourism
Zimbabwe's visa process is in flux, it is best to speak with a travel document professional to learn more.
Visit the Canadian Travel and Tourism website for more information on entry and exit requirements.
What is the Climate Like in Zimbabwe?
The climate in Zimbabwe is quite variable, depending on the elevation one is at. Throughout the country there is a dry season from May to September and a rainy season from November to March.
In the central Highveld plateau, temperatures are quite warm. Hwange and Zambezi NP, which are lower-lying parks, reach temperatures in the high-20's Celsius. Even lower elevation, Mana Pools gets very hot, peaking in the low-30's.
Travellers who go to the Eastern highlands will experience cooler temperatures.
How Safe is Zimbabwe?
There is a moderate amount of crime in the country of Zimbabwe. Criminals often operate in areas where large numbers of people congregate. Travellers should avoid carrying unnecessary valuables with them.
Travellers should be aware of "smash and grabs" where thieves break car windows while stopped and reach in, taking whatever they can. To prevent this, travel in well-lit areas and keep car doors locked and windows rolled-up.
Visiting Hwange National Park
Hwange National Park is the largest Park in Zimbabwe. Travellers looking to see wildlife, will be amazed will have plenty to look for. The Park is home to over 100 different species of mammals and about 400 different species of birds. Make sure to stay until dark to see the beautiful sunset. Those who want to stay overnight can sleep in one of the lodges, cottages, or chalets and visit the bar and restaurant or curio shop located on the Main Camp.
What Should I Pack for Zimbabwe?
Money Belt – Due to the amount of pick-pocketing that occurs, a money belt will allow you to keep your money and passport safe.


Jacket – At night or during the rainy season, temperatures can get quite low, making a warm jacket a must.


Cash – There is currently a cash liquidity crisis in Zimbabwe, meaning the flow of U.S. dollars out of the country is limited. Travellers should bring enough cash for the duration of their trip.


Walking shoes – Visitors will likely want to explore the beautiful wilderness or the Zambezi river, meaning a lot of walking.
Canadian Embassy in Zimbabwe
When travelling it is very helpful to find out exactly where the Canadian Embassy or consulates are located. Keep the address written down in case you have a legal problem, you lose your passport, or you want to report a crime. Be sure to keep a copy of your passport with you in case you lose the original.
Canadian Embassy Harare
45 Baines Avenue,
Harare, Zimbabwe
Telephone: +263 4 252-181
Stay safe abroad with Passport Health. Call or book online now and start travelling safely today!