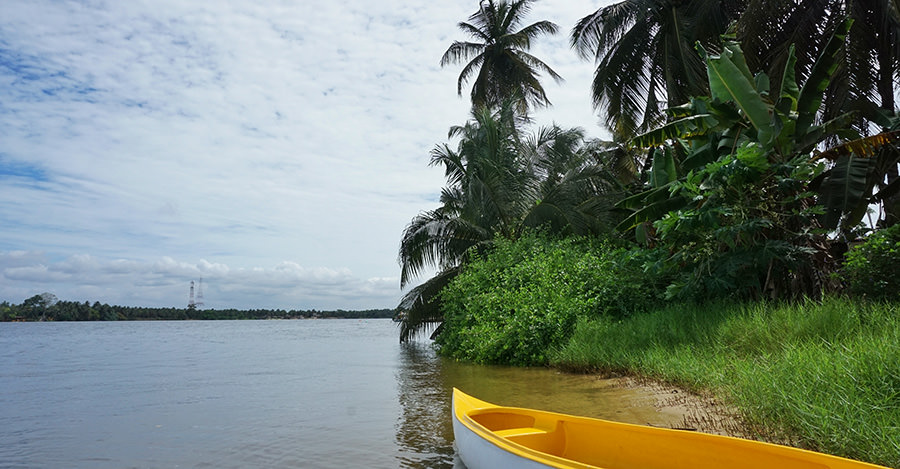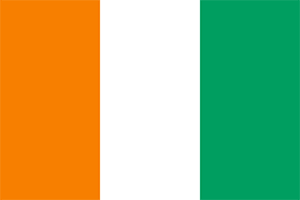 Do I Need Vaccines for Cote d'Ivoire?
Do I Need a Visa for Cote d'Ivoire?
What Is the Climate Like in Cote d'Ivoire?
How Safe Is Cote d'Ivoire?
Pottery and Mountains in Cote d'Ivoire
What Should I Take To Cote d'Ivoire?
Canadian Embassy in Cote d'Ivoire
Cote d'Ivoire (also known as Ivory Coast) is a nation that has a prosperous history due to its production of cocoa. Despite its economic success, Ivory Coast has a history of political turmoil. There remains tension between different ethnic groups and political parties in the country.
The capital city of Cote d'Ivoire is Abidjan (though that is a recent change), the largest city in the country. Cote d'Ivoire's other major cities include Bouake, Daloa, and Korhogo.
Do I Need Vaccines for Cote d'Ivoire?
Yes, some vaccines are recommended or required for Cote d'Ivoire. The PHAC and WHO recommend the following vaccines for Cote d'Ivoire: typhoid, hepatitis A, hepatitis B, cholera, yellow fever, rabies, meningitis, and influenza.
---
Dengue, malaria and chikungunya are all present in Cote d'Ivoire. Make sure you have repellent and netting. Antimalarials may also be recommended.
Yellow fever, another mosquito-borne disease, is present in Cote d'Ivoire. Proof of vaccination is required for entry.
See our vaccinations page to learn more about these infections and vaccines. Ready to protect yourself? Book your travel health appointment today by calling or schedule online now.
Do I Need a Visa for Cote d'Ivoire?
A passport which is valid for 6 months from the expected date of departure is required to enter the country. All Canadians must be in possession of a visa prior to arrival. A visa may be obtained at the Abidjan Airport but visitors must have a receipt of pre-enrollment, which can be obtained online. They must also have a certificate of approval of the authority.
Sources: Embassy of the Republic of Côte d'Ivoire and Canadian Travel and Tourism
Visit the Canadian Travel and Tourism website for more information on entry and exit requirements.
What Is the Climate Like in Cote d'Ivoire?
Ivory Coast has three main climates. Equatorial is along the southern coasts. A tropical climate permeates the midlands. Finally, the north has is semi-arid.
Seasons tend to stay the same. Fall is warm and dry, winter is hot and dry and the summer is hot and wet season.
How Safe Is Cote d'Ivoire?
Cote d'Ivoire is under a threat of terrorist activity with the last attack occurring in 2016. Although the country is not a hub for terrorism, it is in an area where terrorist activity is a threat.
The country's army and police are in a transitional phase right now and may not be properly trained for their jobs. Stay away from any political demonstrations or protests.
Do not travel outside of major cities. Rural areas are hard to reach in Cote d'Ivoire and you will not be protected.
If you are travelling in a large city, you should dress modestly and not show signs of wealth. Tourists that are perceived as wealthy are often targets for robberies and carjackings.
Pottery and Mountains in Cote d'Ivoire
Another popular tourist attraction is Cote d'Ivoire are its mountains. The most popular mountain to visit in the country is Mount Neinkoue, which is over 500 ft tall. The mountain is a popular destination due to its lush forests and dense wildlife. It's also a part of Tai National Park, a UNESCO World Heritage Site.
In recent years, Tai National Park has also become a popular spot for ecotourism. The government hopes that the opportunity for ecotourism will improve the chimpanzee population. The average camping trip here usually lasts three days.
Other animals include pygmy hippopotamus, leopards, and tree pangolins.
Tai National Park has been found to be home to chimpanzees that carry the Ebola virus. Practice extreme caution.
What Should I Take To Cote d'Ivoire?
Here are some essential items to consider for your trip to Cote d'Ivoire:
Breathable clothing to stay comfortable in the often warm and humid weather.


Shoes for hiking, if you plan to hike.


Mosquito repellent and clothing that covers bare skin to prevent mosquito bites.


Diarrhea can be common amongst travellers. It's always best to be prepared with a traveller's diarrhea kit.


Modest clothing for visits to smaller towns or villages.
Canadian Embassy in Cote d'Ivoire
Once in Cote d'Ivoire, the information for the Canadian Embassy is:
Embassy of Canada in Côte d'Ivoire
23 Noguès Avenue
Trade Centre Building, 6th and 7th floors
Plateau, Abidjan
Tel: (225) 20.30.07.00
Ready to start your next journey? Call us at or book online now!