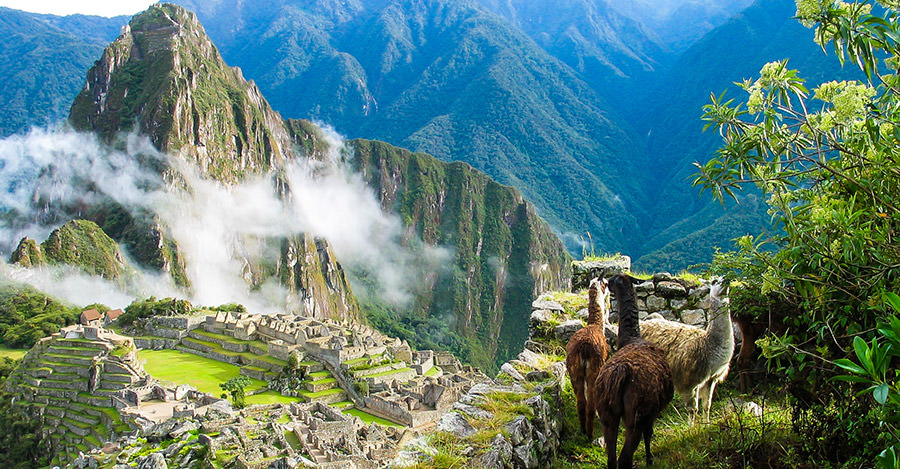 With a wide array of natural beauty to explore, Peru is a popular destination.
A place of great history, Peru has something to offer everyone. A day can be spent hiking dunes, sunning on beach or walking through ancient ruins.
Contained within Peru are parts of the Andes mountain range and the Amazon jungle.
There is plenty to see and do in the urban areas and rural villages as well. From fantastic music to culinary delights, large cities like Lima, Cusco and Piura have much to offer.
Do I Need Vaccines for Peru?
Yes, some vaccines are recommended or required for Peru. The PHAC and WHO recommend the following vaccines for Peru: typhoid, hepatitis A, hepatitis B, yellow fever, rabies, and influenza.
---
Antimalarials or recommended for travel to some jungle regions. Consult with a travel health specialist to learn if you will need them for your trip.
There is also a risk of contracting Zika virus while in Peru. Because of the birth defects caused by the virus, it is recommended that pregnant women do not travel to Peru.
Dengue is another threat to travellers. The mosquito-borne disease can be fatal if it becomes hemorrhagic fever. Protection from all three diseases is possible through using insect repellents and mosquito netting.
See our vaccinations page to learn more about these infections and vaccines. Ready to protect yourself? Book your travel health appointment today by calling or schedule online now.
Do I Need a Visa or Passport for Peru?
Travellers from Canada do not need a visa to enter Peru if they are staying less than 90 days. While entry and exit regulations are more relaxed than other countries, fines can mount up if you stay past your deadline.
Is A …
A Peru Entry Requirement?

Passport
Yes
Passport Validity
At time of entry
Blank Passport Pages
One page per entry stamp
Visa
No
Vaccinations
Recommended
Sources: Canadian Travel and Tourism and Peruvian Embassy
All Canadian tourists will receive an entry stamp in their passport, as well as an Andean Immigration card upon their arrival. If you are traveling to Peru for business purposes, a visa is required.
Visit the Canadian Travel and Tourism website for more information on entry and exit requirements.
What is the Climate Like in Peru?
The equator runs through Peru making the climate very warm. The average annual temperature is in the mid-20's. Nights can get chilly with temperatures reaching the low-10's.
There is a rainy season from March to May and from October to November. In November and December there is light rain.
How Safe is Peru?
Peru's safety situation is like other Latin American countries. Travellers should avoid leaving their residences after dark without a local guide. Be sure to stick to well-lit areas and public thoroughfares with heavy foot traffic.
When in public, be aware of your surroundings, especially in urban areas. Pickpocketing and other forms of petty theft are common in Peru.
Do not travel with debit or credit cards. Leave them at your hotel or hostel for the day unless they are necessary.
Some drugs that are illegal in the United States are widely available in Peru. Be cautious in what you buy do not return with any substances that are illegal in the U.S.
Trekking in Peru
One of the most popular tourist activities in Peru is trekking. There are many routes for visitors to hike, with the most famous being the Inca Trail that leads to Machu Picchu. These trips are a great way to soak in natural beauty and experience historical sites.
There are many companies to choose from when planning a trek, and prices can vary. Make sure to research the group you are going with to assure safety and financial security.
There is also a range of extreme sports such as skydiving and rafting that are open to the public.
What Should I Take To Peru?
Here are some essential items to consider for your trip to Peru:
Medical Supplies – These can be expensive in Peru, so it is important to bring one's own. Make sure to include anti-diarrheal, antimalarials and basic over-the-counter aides.


Breathable Clothing – The climate of Peru in the central lowlands and the coast can be quite hot. Wear clothing that is not too thick, and that you wouldn't mind sweating in.


Warm Clothing – Take these with you if travelling to an area near or within the Andes mountain range.


Documents – Be sure to bring a passport and another form of identification.


Cash – It is safest to operate on a cash-only basis.
Canadian Embassy in Peru
Canadian consular services can help travellers with many issues they may face including passport services. Once in Peru, the information for the Canadian Embassy is:
Embassy of Canada to Peru
Bolognesi 228, Miraflores
15074, Lima – Peru
Telephone: 51-1-319-3200
If you have any questions about travelling to Peru or are wondering what shots you may need for your trip, schedule an appointment with your local Passport Health travel medicine clinic. Call us at or book online today.