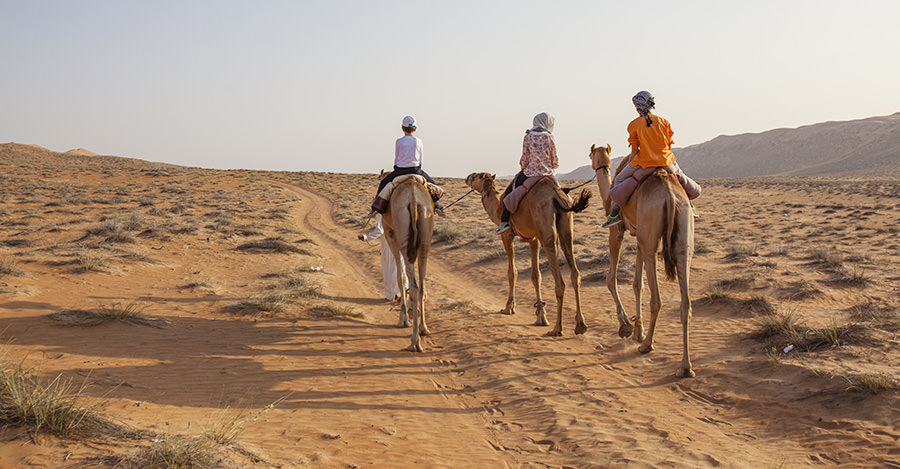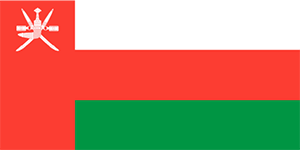 Do I Need Vaccines for Oman?
Do I Need a Passport and Visa for Oman?
What is the Climate Like in Oman?
How Safe is Oman?
Take A Swim In Snake Canyon
What Should I Take to Oman?
Canadian Embassy in Oman
Located in the Middle East, Oman is something of a hidden gem. With hospitable people and desert landscapes, the country is a perfect to meet any craving for a Middle Eastern adventure.
Oman features majestic coastal cities and modern metropolises throughout the entire country. Take an afternoon drive along Jebel Shams. Explore Nakhal Fort and engulf yourself in a world of Middle Eastern history. Or hop aboard a camel and ride through romantic Sharqiya Sands. With adventures galore, Oman is a dream trip.
Do I Need Vaccines for Oman?
Yes, some vaccines are recommended or required for Oman. The PHAC and WHO recommend the following vaccines for Oman: typhoid, hepatitis A, hepatitis B, rabies, and influenza.
---
Dengue is a threat to visitors to Oman. Be sure to bring mosquito repellent and netting.
See our vaccinations page to learn more about these infections and vaccines. Ready to protect yourself? Book your travel health appointment today by calling or schedule online now.
Do I Need a Passport and Visa for Oman?
A passport which is valid for 6 months from the expected date of departure is required to enter the country. A visa is required to enter Oman; this visa may be obtained and paid for upon arrival at Muscat international airport.
Is A …
An Oman Entry Requirement?

Passport
Yes
Passport Validity
Minimum 6 months validity
Blank Passport Pages
One page per entry stamp
Tourist Visa
Yes
Vaccinations
Recommended
Sources: Oman government and Canadian Travel and Tourism
Penalties for expired passports or visas include fines and/or imprisonment.
Visit the Canadian Travel and Tourism website for more information on entry and exit requirements.
What is the Climate Like in Oman?
The climate of Oman is hot and dry, with little to no rainfall throughout most of the year. The country also battles the Shamal, which are intense, dust-driven winds. These can be very intense and tend to stir up mass amounts of dust throughout Oman's regions.
The summer temperatures can reach up to the high 30's Celsius, with cooler temperatures at night. Throughout late autumn and early winter, temperatures are quite enjoyable, in the teens. Oman receives the most rainfall in winter from thunderstorms and intense cloud build-up.
Muscat – The capital and largest metropolitan city, has peak temperatures in the low-40's. The climate is very dry and barren, with the region receiving its annual 10 centimeters of rainfall in December.


Seeb – A highly populated coastal city in Oman, is home to some of the country's best temperatures. July is the hottest month in Seeb and January is the coolest. June is the driest month while September is the wettest.
How Safe is Oman?
Oman is a relatively safe country, with few terrorist attacks to date.
The country faces minimal street crime, and violent crimes are rare. The Royal Oman Police have a good reputation for being very efficient in their duties to the public.
Though the crime rates are low in most of the country, exercise caution. Watch local news and avoid public gatherings or protests.
Take A Swim In Snake Canyon
Dubbed as Oman's, "natural water park," Snake Canyon is an adventure built for the bravest of explorers. Nestled in the Wadi Bani Awf, its rocks have been smoothed down by rushing water in the canyon. The slippery water hole attracts rock climbers, canyon divers and repellers.
The Canyon was shaped by nature and is one of the most exquisite, hidden gems in the entire country of Oman.
Though a beautiful and unique adventure, flash floods are common. The trek to Snake Canyon is not for the fainthearted. If you do decide to take on the challenge, make sure you prepared.
What Should I Take to Oman?
Oman can be difficult to pack for. With so much to do and see, it's important to make sure you have what you need.
Appropriate Clothing – It is important to remember that this is a Muslim country. Tourists should respect the country's culture by wear clothing that covers shoulders and knees. If you plan on visiting any mosques, head scarfs may also be required.


Lighter-Colored Clothes – Temperatures are relatively warm throughout most regions. White is a recommended color to help keep you cool.


Power Converter – Bring a converter if you're planning on using any electronics that are not Omani. Oman plugs are a type G 200V and are different from those in the United States.
Canadian Embassy in Oman
Canadian consular services can help travellers with many issues they may face including passport services. Once in Oman, the information for the Canadian Embassy is:
Consulate of Canada to Oman
7th Floor,
Getco Tower,
Way # 2728 CBD Area
Telephone: (968) 24703113
Ready to start your next journey? Call us at or book online now!