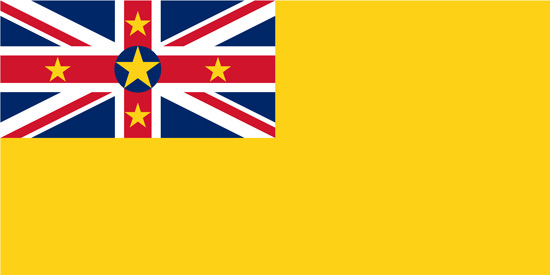 Travel Vaccines and Advice for Niue
Niue is a self-governing state in association to New Zealand, located in the South Pacific. Niue is a small island that spans only 100 square miles.
Niue's population is very small. This is a large decline from their population in previous decades where it has reached over 5,000.
The government of Niue practices sovereignty with New Zealand and is exercised by Niue's Cabinet of Ministers along with an elected assembly.
The most widely spoken language is Niuean, which is a Polynesian language. But, 32% of the population also speak English.
The capital of Niue, as well as the largest city is Alofi. Other villages include Liku and Mutalau.
Do I Need Vaccines for Niue?
Yes, some vaccines are recommended or required for Niue. The PHAC and WHO recommend the following vaccinations for Niue: COVID-19, hepatitis A, hepatitis B, yellow fever, meningitis, polio, measles, mumps and rubella (MMR), Tdap (tetanus, diphtheria and pertussis), chickenpox, shingles, pneumonia and influenza.
See the bullets below to learn more about some of these key immunizations:
See the tables below for more information:
Recommended Travel Vaccinations for Niue

VACCINE
HOW DISEASE SPREADS
DETAILS

COVID-19
Airborne
Recommended for all travellers
Hepatitis A
Food & Water
Recommended for most travellers
Hepatitis B
Blood & Body Fluids
Accelerated schedule available
Yellow Fever
Mosquito
Required if travelling from a country with risk of yellow fever transmission.
Routine Vaccinations for Niue

VACCINE
HOW DISEASE SPREADS
DETAILS

Measles Mumps Rubella (MMR)
Various Vectors
Given to anyone unvaccinated and/or born after 1957. One time adult booster recommended.
TDAP (Tetanus, Diphtheria & Pertussis)
Wounds & Airborne
Only one adult booster of pertussis required.
Chickenpox
Direct Contact & Airborne
Given to those unvaccinated that did not have chickenpox.
Shingles
Direct Contact
Vaccine can still be given if you have had shingles.
Pneumonia
Airborne
Two vaccines given separately. All 65+ or immunocompromised should receive both.
Influenza
Airborne
Vaccine components change annually.
Meningitis
Airborne & Direct Contact
Given to anyone unvaccinated or at an increased risk, especially students.
Polio
Food & Water
Considered a routine vaccination for most travel itineraries. Single adult booster recommended.
Unclean water and food can cause travellers' diarrhea. Eat food that is served hot and drink bottled water.
Adequate medical care can be found throughout the main island of New Zealand. But, due to its rural nature, this medical care can be harder to find in Niue.
Make sure your health insurance covers international care. Most medical facilities only accept payment of cash.
Visit our vaccinations page to learn more. Travel safely with Passport Health and schedule your appointment today by calling or book online now.
Do I Need a Passport or Visa for Niue
Niue is an autonomous territory of New Zealand. Entry and exit requirements are similar. Visas are not required for stays under 30 days.
Proof of yellow fever vaccination may be required for entry.
Niue Entry Requirements

Do I Need A…
For My Trip to Niue?

Passport
Tourist Visa
Business Visa
Vaccinations
Sources: Embassy of New Zealand and Government of Canada
What Is the Climate Like in Niue?
The climate in Niue is tropical and it is warm and muggy year-round. The time between November and April is the warmest and muggiest time to travel, while it is usually a bit cooler and drier between May-October. Temperatures range from 20 to 30 depending on the time of day and month.
The island can be affected by tropical cyclones between the months of November-May.
How Safe Is Niue?
The crime rate throughout New Zealand is low and only petty theft may be common in high-tourist areas, specifically in hotels. Don't leave your passport unattended at any time.
Remember that local authorities are responsible for investigating and prosecuting crime.
Caves and Snorkeling in Niue
Niue is known for its rocky terrain and extreme landscape which is perfect for adventure travellers. There is only one sand beach on the island, but the rest of the island's shoreline is covered in caves, reefs, and chasms.
Popular sites to go explore are Avaiki, Matapa Chasm, Limu, and Togo Chasm. These spots provide opportune places for snorkeling and swimming.
What Should I Take To Niue?
Here are some essential items to consider for your trip to Niue:
Swimsuit and other swimming gear if you plan to snorkel.
Water shoes, especially if you plan on checking out the coral reefs.
Light rain jacket (sometimes the weather can be unpredictable)
Prescriptions and medicine as it may be hard to find due to the remote nature of Niue.
Mosquito repellent and clothing that covers bare skin to prevent mosquito bites and yellow fever.
Canadian Embassy in Niue
If travellers face issues or have concerns while travelling throughout the country, contact or visit the Canadian Embassy.
There is no Canadian embassy in Niue, but it is served by the Canadian Embassy in New Zealand.
High Commission of Canada in Wellington
Level 11, 125 The Terrace,
Wellington 6011, New Zealand
Telephone: +64 4 473-9577
Email: wlgtn@international.gc.ca
If you have any questions about travelling to Niue or are wondering what shots you may need for your trip, schedule an appointment with your local Passport Health travel medicine clinic. Call us at or book online now and protect yourself today.
Customer Reviews
Passport Health –

Travel Vaccines for Niue